Bitcoin:

$24,415.59
$166.97
Ethereum:

$1,960.47
$28.32
NGC-certified Brasher Doubloon Will Realize Millions at Epic Sale of Partrick Rarities
The 1787 'EB' on Wing New York-Style Brasher Doubloon graded NGC MS 65★ is not only the centerpiece of the sale, but also of the entire Partrick Collection and arguably all of numismatics.
SARASOTA, Fla. (January 7, 2021) — The finest Brasher Doubloon, which is certified by Numismatic Guaranty Corporation® (NGC®), will sell for millions in an epic sale featuring selections from the stunning collection of Donald G. Partrick. Bidding began in December for Heritage Auctions' FUN US Coins Signature Auction, which has been rescheduled for January 20-24, 2021.
The 1787 'EB' on Wing New York-Style Brasher Doubloon graded NGC MS 65★ is not only the centerpiece of the sale, but also of the entire Partrick Collection and arguably all of numismatics. It has been offered at auction only twice: in 1907 and 1979. On both occasions, it set a record price for any coin sold at auction. In early January, bidding had already reached $3.6 million.
The Brasher Doubloons were the first gold coins struck in the newly independent United States. They take their name from the man who created them, Ephraim Brasher, a renowned New York City gold and silversmith.
The 1787 Brasher Doubloon shows a heraldic eagle on one side, clutching an olive branch in one claw and arrows in the other. It is reminiscent of the Great Seal of the United States, which was already in use at the time. Brasher's famous EB hallmark appears over the eagle's right wing.
The coin's other side depicts a sun rising over a mountain, reflecting a theme from the New York coat of arms. The scene is surrounded by the words COLUMBIA (representing the United States), NOVA EBORACA (representing New York) and EXCELSIOR (the New York State motto, meaning "ever upwards"). In smaller letters, the name BRASHER appears under the mountain.
The Partrick example is not only the highest-graded Brasher Doubloon by a full two points, but it also earned NGC's trademarked Star Designation (★) for exceptional eye appeal.
"I am thrilled that the new year will begin with all of numismatics focused on the sale of this monumental NGC-certified rarity," said Mark Salzberg, NGC Chairman and Grading Finalizer. "The coin represents both the proud starting point of a young nation's coinage and the pinnacle of coin collecting today."
Only seven New York-Style Brasher Doubloons are known, and they rarely come to market. In 2014, Heritage sold a 1787 'EB' on Wing Brasher Doubloon graded NGC MS 63 for $4,582,500 at auction.
Earlier, Brasher struck another type of gold coin that is known today as the 1786 Lima-Style Doubloon. The Heritage sale also includes the Partrick Collection's example, the finer of the two known, which is graded NGC MS 61 . Bidding had already exceeded $500,000 in early January.
Brasher modeled his coin on Spanish gold coinage, specifically the 1742 8 Escudos. The obverse shows two pillars, while the reverse is divided by a Jerusalem cross with the EB punchmark in the middle.
The first part of the Partrick Collection, which has been entirely certified by NGC, sold for nearly $26 million at Heritage Auctions' January 2015 FUN Show sale. A sale of Connecticut Coppers in November 2020 realized an additional $1.3 million, while a sale of Hard Times Tokens in December 2020 added almost $1 million more. Additional sales are planned in the first half of 2021; the full auction schedule is at HA.com/Partrick.
"Donald Partrick's collection of early American coins has generated intense interest and excellent results so far," said Jim Halperin, Co-Chairman of Heritage Auctions. "With the coins certified and preserved by NGC, we anticipate similarly strong interest in this and the other Partrick sales in 2021."
The Partrick rarities in the January 2021 Heritage sale tell the story of coinage in the United States after it gained its independence but before the US Mint came into existence in 1792. A notable early attempt at a national currency, ultimately abandoned, is the Nova Constellatio coinage.
Dated 1783, 1785 or 1786 with various designs, the Nova Constellatio coins are typically found in copper and were likely minted in England. The Picker-pedigreed silver impression, a 1783 Silver Small US Pointed Rays Nova Constellatio graded NGC F 15 in this sale, is most likely unique for this variety.
In the absence of a national currency immediately after the Revolutionary War, various copper coins were struck to assist commerce in the newly independent nation. The state of New Jersey, for instance, authorized its own copper coinage.
The coins, dated 1786 to 1788, show a horse's head above a plow on the obverse. The Partrick Collection includes dozens of these New Jersey Coppers, including an example of the extremely rare "Under Beam" variety graded NGC AU 55 BN . It shows the year underneath the beam of the plow rather than at the bottom of the obverse.
Meanwhile, across the Hudson River, the state of New York was opposed to issuing its own copper coinage, but privately struck issues did circulate. These included pieces dated 1787 with a Native American theme and the word EXCELSIOR. The Partrick sale includes a spectacular 1787 Excelsior Indian graded NGC MS 64 BN that is also pedigreed to the Eliasberg Collection . This is the finest example out of only about a dozen known.
These attempts at early coinage show the resilience and creative spirit of the young country. But by 1792, it was clear that a national coinage was needed, so the US Mint was founded. At this time, several patterns, or proposed designs for coinage, were struck privately, displaying the bust of President George Washington.
The Partrick Collection features several of these rare Washington patterns struck by Peter Getz, including a 1792 Small Eagle Ornamented Edge G. Washington President Half Dollar Pattern graded NGC MS 63 . Distinguished by its exceptionally high grade, it is joined by four other Washington Getz Pattern Half Dollars in this sale as well as three Washington Getz Pattern Cents.
Washington, who served as president from 1789 to 1797, is believed to have been unreceptive to featuring his portrait on the nation's coinage, a practice common among the monarchs of Europe. Instead, the legislation that authorized the US Mint called for the coinage to show an image emblematic of Liberty, and a female figure personifying the concept was used on almost all US coins for over a century.
When Washington died in December 1799, various funeral medals were struck to celebrate his life and achievements. The sale includes three of them struck in gold, including a very rare (1800) GW-71A Gold Washington Funeral Medal with a "Skull and Crossbones" design graded NGC MS 63 . All three show Washington on the obverse, surrounded by the words HE IS IN GLORY, THE WORLD IN TEARS.
NGC has created a comprehensive online gallery with high-quality images and information on more than 2,000 coins, tokens and medals in the Partrick Collection. Explore it at NGCcoin.com/partrick .
Other highlights of this Partrick Collection sale include:
NGC has released a video showing the Brasher Doubloons and other highlights in a format that allows viewers to better appreciate the rarity and quality of these extraordinary coins. To view the video, click here .
About Numismatic Guaranty Corporation® (NGC®)
NGC is the world's largest and most trusted third-party grading service for coins, tokens and medals, with more than 48 million collectibles certified. Founded in 1987, NGC provides an accurate, consistent and impartial assessment of authenticity and grade. Every coin that NGC certifies is backed by the comprehensive NGC Guarantee of authenticity and grade, which gives buyers greater confidence. This results in higher prices realized and greater liquidity for NGC-certified coins. To learn more, visit NGCcoin.com.
© 2021 Numismatic Guaranty Corporation of America. All rights reserved .
NGC, NCS, PMG, CGC, CCS, ASG, CAG, CSG and CCG are the registered trademarks or unregistered trademarks of Numismatic Guaranty Corporation of America, and/or its related companies in the United States and/or other countries. All other names and marks referenced in this release are the trade names, trademarks, or service marks of their respective owners.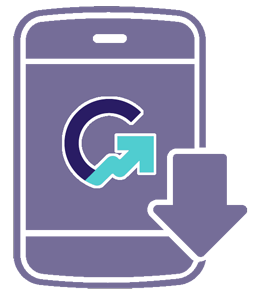 Download the Greysheet app for access to pricing, news, events and your subscriptions.
Subscribe Now.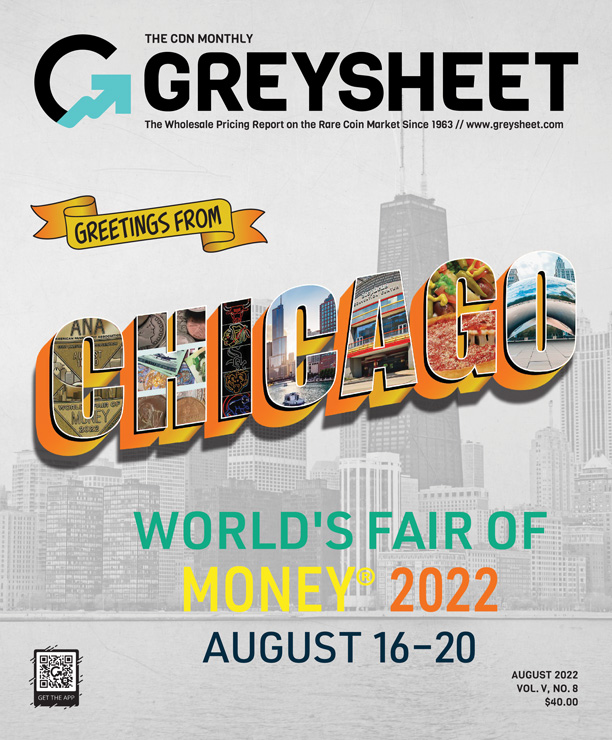 Subscribe to Monthly Greysheet for the industry's most respected pricing and to read more articles just like this.
Visit these great CDN Sponsors
Source: Certified Collectibles Group

The Certified Collectibles Group (CCG) is a set of independent third-party companies (NGC, NCS, PMG, CCG, CCS, ASG & CAG) focused on the expert authentication, grading and conservation of collectibles.
---