Bitcoin:

$23,246.51
$123.19
Ethereum:

$1,604.84
$5.33
Nova Constellatio Video Turning Heads, Creating New Numismatic Star?
After years of research, numismatic scholars have concluded that the 1783-dated Nova Constellation Plain Obverse Quint pattern is the first coin struck under the authority of the United States government.
After years of research, numismatic scholars have concluded that the 1783-dated Nova Constellation Plain Obverse Quint pattern is the first coin struck under the authority of the United States government. This came nine years before the nation had established the first official United States Mint building in Philadelphia in 1792 and a full decade before the first coinage (half cents and large cents) struck for mass circulation was ever produced in 1793. The Nova Constellatio Plain Obverse Quint, effectively serving as the ancestor of the dollar and all decimal-based money in the Western world, was sold for $1,175,000 at a Heritage Auctions event in April 2013.

The Nova Constellatio coinage has murky and mysterious origins, and numismatic researchers are still trying to clear up many aspects of these historical coins in clear terms that we all can understand. But 21-year-old college student and coin collector Lianna Spurrier recently published an entertaining 5-minute video that helps spell out the colorful history of these mysterious coins. Lost & Found: The Nova Constellatio Set is the perfect introductory video for anyone trying to understand who made these old coins, how they were made, why they're considered national treasures, and what questions remain unanswered.
Spurrier explains her desire for publishing a video about the Nova Constellatio coins is hardly random. Rather, the longtime coin collector happened upon a cool contest on social media platform Instagram that got her hooked on learning more about these precious American monetary relics. "Over last summer, I discovered that there's actually a big coin collecting community on Instagram," she says. "People buy and sell and have giveaways, all on Instagram, so I made an account and joined in. In September, David McCarthy hosted a giveaway for replicas of the Plain Obverse Quint in assorted metals. I entered, and much to my surprise, won! I received the grand prize, which was one of only two replicas made in gold. Then, of course, I had to learn about what I won. I did a little research and was amazed that there weren't any sources that answered all of my questions in one place. In October, I had to make a brief documentary for a class, and I decided to cover the Nova Constellatios. It was a great excuse to learn a lot about them!"
While her class project had a due date, her curiosity over these old coins continued. "Since it was a project with a due date, I had a little under two weeks from start to finish – research, writing, editing, etc. Realistically, it was more like a month's worth of work, but I dropped most everything else so I could really focus on it and produce the video I wanted to make."
They say time flies when you're having fun, and for Spurrier, making this video tapped into her numismatic passion – a pursuit she has enjoyed for more than half of her life. "I've called myself a collector since I was little, but I started collecting seriously when I was 11 and stayed invested through 15 or so. School got in the way and I didn't have time to keep up with it, but I got back in over this past summer and intend to stay!" Her numismatic interests are varied. "I'm currently working on a US type set, and I generally prefer pennies; I like that they're valuable only for their numismatic importance, not for how much silver or gold is in them. I would like to eventually have a full set of large cents. Overall, I primarily collect US coins pre-1950 or so."
Coins aren't her only passion. She's a writer at heart and has been authoring self-published books since she was a youth. "My main goal in life as a kid was to get a book published and be able to support myself as an author," she says. "I gravitate toward fiction, and while most of what I've written is short stories, I enjoy novels and hope to write many more in the future (I've finished one at the moment). I like how much freedom there is in fiction, and that no one will write the exact same story as you do."
Before this past summer, Spurrier was sure she'd stick to writing only fiction and venture into a full-time position as a graphic designer. But her video about the Nova Constellatio has been turning heads in the coin industry and may have her reconsidering her career choices. "I had been planning to work as a graphic designer after graduation (you know, until my writing career takes off!), but now it looks like I might end up in numismatic journalism instead. Who knows?"
Indeed… So many coin collectors have turned their hobby and love of writing into successful numismatic journalism careers, and perhaps Spurrier will, too. For now, she's happy with the numismatic attention her video skills have earned her. She also suggests numismatists who aren't on Instagram to jump in on the fun there. "I've just been really impressed by the community of collectors I've found on Instagram, and I highly encourage others to join in – even if you're not comfortable buying or selling on it, it's great to just see other collections and be able to share your own with people who will understand. I've learned so much just from reading what others share."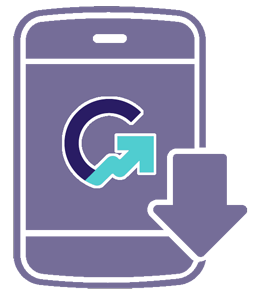 Download the Greysheet app for access to pricing, news, events and your subscriptions.
Subscribe Now.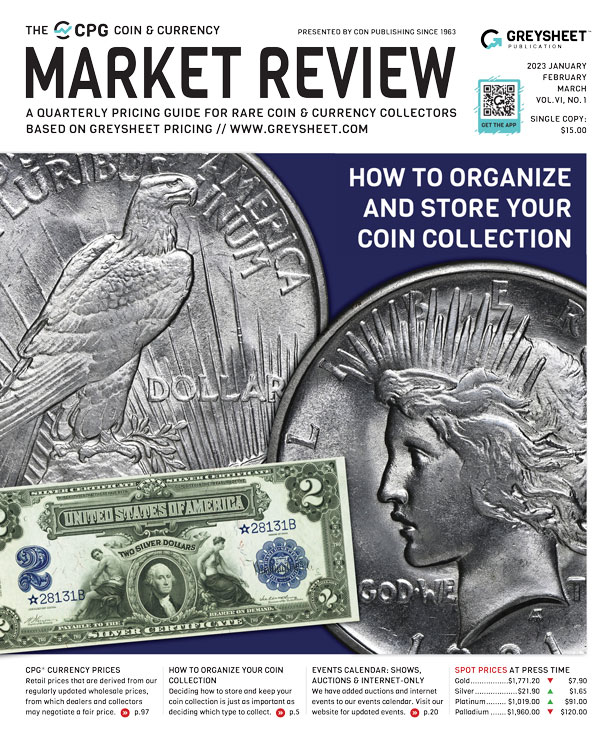 Subscribe to CPG© Coin & Currency Market Review for the industry's most respected pricing and to read more articles just like this.
Visit these great CDN Sponsors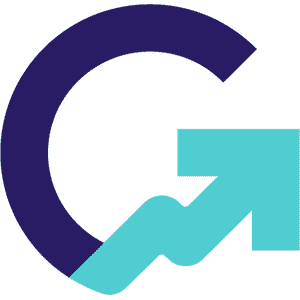 The trusted name in numismatic pricing since 1963, CDN Publishing is home to important industry reference and price guides, including the Greysheet, Greensheet, CPG Rare Coin Market Review, and the CAC Rare Coin Market Review, and the Banknote Book. Located in Virginia Beach, you can find out more at www.greysheet.com, or call 757-655-1056.
---