Platinum:

$1,026.00
$20.00
Palladium:

$1,782.00
$2.00
Bitcoin:

$16,783.39
$69.70
Ethereum:

$1,265.39
$0.84
November 2022 Greensheet Market Analysis: Numerous Records Set in October Auctions
The monthly currency market commentary for November 2022. HERITAGE LONG BEACH SALE DOES MORE THAN $10 MILLION, BESTING PRIOR YEARS
Well, anyone who thought the auction juggernaut of United States currency would be slowing down going into autumn was swiftly proven wrong in the aftermath of the Heritage Long Beach sale which took place in early October. By realizing $10.69 million from 1,518 lots sold, this year's sale far outpaced the equivalent from previous years. To compare, in 2019 the Fall Long Beach currency sale brought $4.68 million, in 2020 when held in Dallas it realized $4.23 million, and last year the sale realized $7.39 million. While certain economic warning signs have only gotten louder as the months have progressed since summer, there seems to be select areas of collectibles and other luxury items that have thus far been mostly immune. United States and World paper money looks to be one of them, because the demand for both has remained robust both in auctions and on show floors. So how did the Heritage sale reach eight figures? To start, it helps when one notes reaches three-quarters of a million by itself, which was the case with the unique-in-private-hands 1882 $100 Gold Certificate (Fr.-1202). Certified by PMG as a problem free VF30, the only other surviving example of this note is in the Smithsonian Institution. In fact, this lot and the two consecutive lots that came after it, which were also $100 Gold Certificates, totaled $1,125,000 alone. Four of the next five top lots by price were, unsurprisingly, high denomination Small Size Federal Reserve Notes. A Series 1928 $10,000 from the Richmond district (Fr.-2230E) graded by PMG as Choice AU58 sold for $504,000. This is noteworthy because it marks the first time, according to the records I have access to, a 1928 $10,000 has broken though the half-million-dollar mark. The ascent of this segment of the rare currency market has been astounding.
One very clear aspect of the U.S. currency market is that buyers are once again willing to pay substantial premiums for finest known and otherwise very high-grade type notes. While this was the case roughly 14 to 15 years ago, the demand waned and prices fell accordingly, but it is back with a vengeance.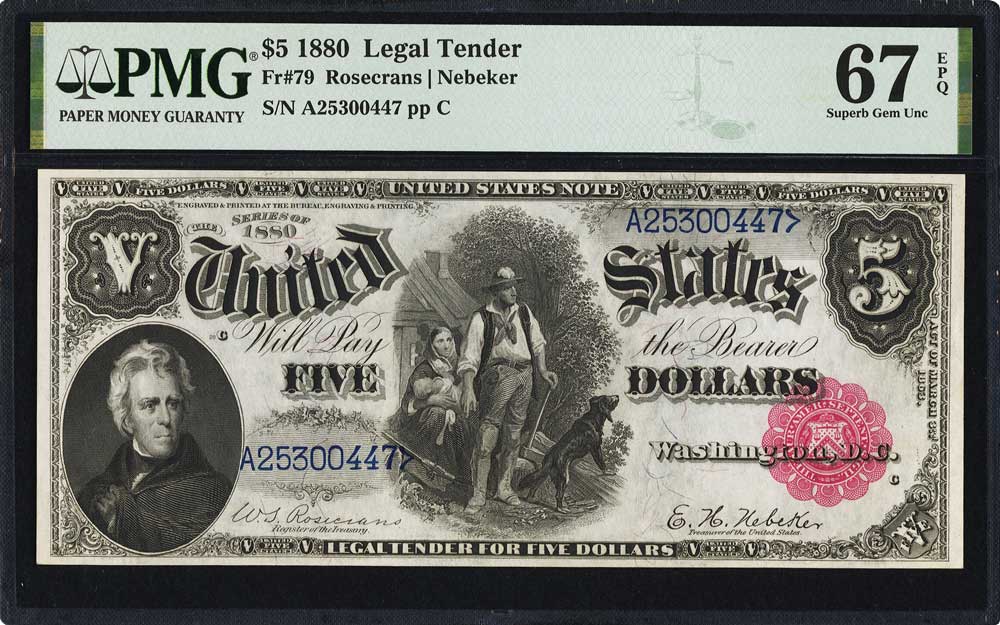 Take for example the 1880 $5 Legal Tender with the Rosecrans-Nebeker signature variety (Fr.-79). Overall this note is a somewhat scarce catalog number, with PMG having seen 65 examples across all grades. Two of these 65 have achieved the Superb Gem 67 grade level. In October 2018 Stacks Bowers sold one for $4,080; last month the other 67 sold for a stunning $18,000! What's more, this same note sold in January 2016 for $3,760 while ensconced in a PCGS Currency CU67 holder. To further illustrate the premium and selectivity buyers are placing on grade, we have the case of three examples of the 1890 $5 Treasury Note (Fr.-359), all graded PMG CU64. The problem-free note, but without an EPQ designation, sold for $9,000. The second, with the comment "Closed Pinholes" (plural) sold for $4,320 and the third, with the comment "Closed Pinhole" (singular) sold for just $3,000. Whether a note is worth 66% less because of a minor flaw is up to the market to decide but it makes for an interesting observation. It is not just high uncirculated grade pieces that are bringing strong prices. With just over ten total examples known, the finest of the scarce 1918 $1,000 Federal Reserve Notes from Atlanta (Fr.-1133F), a PMG XF45, set a new record as it brought $52,800 in the Long Beach sale. As I alluded to earlier, Gold Certificates shone particularly bright in this sale, and another highlight was a later issue 1882 $100 (Fr.-1214) in a PMG CU66 holder which sold for $48,000, smashing the previous record for the grade level.
The final aspect of the Long Beach sale that stood out to me was the fact that even when there were multiple lots of the same note it did not dampen demand. We have seen before, especially in U.S. coin auctions, when the same date is offered in consecutive lots the prices get progressively lower relative to comps. In this sale, there were 23 examples of the 1901 $10 Bison Legal Tender on offer across the various signature combinations, and every single one brought what could be described as a strong price. Lastly, there was a strong offering of nearly 50 Large Size Star notes in the sale. While this is a very niche field of paper money, the prices again outperformed recent previous sales, led by the famous 1923 $5 Silver Certificate "Porthole" (Fr.-282*) in PCGS Banknote CU67 selling for $26,400.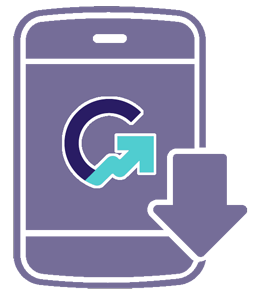 Download the Greysheet app for access to pricing, news, events and your subscriptions.
Visit these great CDN Sponsors
Author: Patrick Ian Perez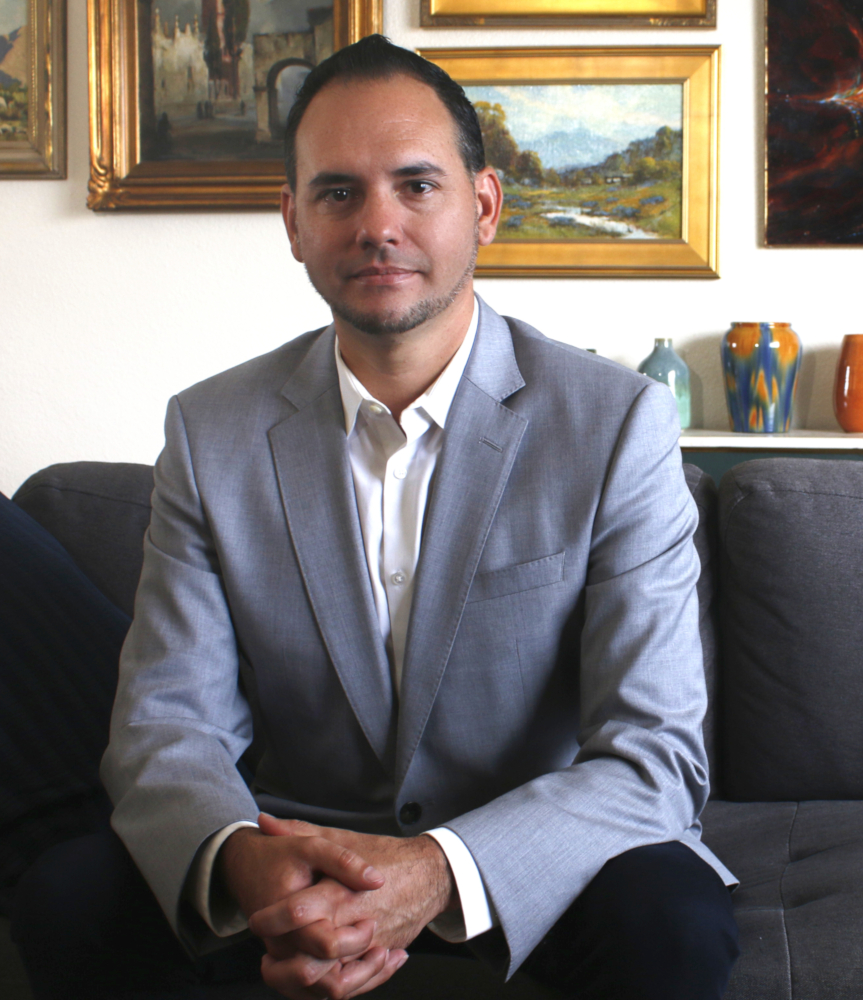 Patrick Ian Perez began as a full time numismatist in June of 2008. For six years he owned and operated a retail brick and mortar coin shop in southern California. He joined the Coin Dealer Newsletter in August of 2014 and was promoted to Editor in June 2015. In addition to United States coins, his numismatic interests include world paper money, world coins with an emphasis on Mexico and Germany, and numismatic literature. Patrick has been also published in the Journal of the International Bank Note Society (IBNS).
---