Palladium:

$2,080.00
$4.00
Bitcoin:

$23,804.31
$207.83
Ethereum:

$1,879.90
$14.58
Canadian Dollar:

$0.78
$0.01
PRESS RELEASE: Whitman Publishing Releases New 3rd Edition of MEGA RED
The third edition of MEGA RED (the Deluxe Edition of the Guide Book of United States Coins, also known as the Red Book) will officially debut at the Whitman Coin and Co
The third edition of MEGA RED (the Deluxe Edition of the Guide Book of United States Coins, also known as the Red Book) will officially debut at the Whitman Coin and Collectibles Baltimore Expo, March 30-April 2, 2017. MEGA RED retails for $49.95. It can be pre-ordered online (including at Whitman.com) and after the Baltimore Expo will be available from booksellers and hobby shops nationwide.
Every U.S. coinage series has been updated and revised in the third edition, and new sections have been added. The 1,504-page book includes an in-depth 314-page feature on America's nickel five-cent coins (Shield nickels, Liberty Head nickels, Buffalo nickels, and Jefferson nickels), written by Q. David Bowers and covering 545 varieties dating from 1866 to today. New appendices explore So-Called Dollars, special modern gold coins, hobo nickels, chopmarked coins, U.S. Mint medals, love tokens, and nickel-operated machines.
Billed as the "biggest, most useful Red Book ever," MEGA RED measures 7 x 10 inches and has 1,040 more pages than the regular edition. The larger size and increased page count combined make MEGA RED five times bigger than the regular-edition Red Book. It prices 8,200 items in up to 13 grades each, with 48,000 individual values and 15,400 auction records covering circulated, Mint State, and Proof coinage. The book is illustrated with 7,000 images, including 2,434 that are new to this edition.
MEGA RED covers American coinage from New England colonial times to the modern day-half cents through $20 gold double eagles, plus bullion, commemoratives, Proof and Mint sets, significant tokens and medals, error coins, and other numismatic collectibles. It follows the basic structure of the regular-edition Red Book, but each chapter is dramatically expanded with more historical information, more die varieties, detailed grading instructions with enlarged full-color illustrations, specialized advice on strike characteristics and other technical details, market analysis, and valuable guidance on collecting and investing in rare coins.
The book's Senior Editor is Kenneth Bressett, Valuations Editor is Jeff Garrett, and Research Editor is Q. David Bowers. A 57-page introduction, "The Story of American Money," is based on the work of the late Dr. Richard Doty, senior curator of the National Numismatic Collection at the Smithsonian.
Each year's new MEGA RED features an in-depth focus on one or more coin series. The first edition included a 364-page section on copper half cents and large cents, with images, history, diagnostics, and pricing for 832 die varieties, 1793-1857. The second edition featured 330 pages covering 607 varieties of Flying Eagle, Indian Head, and Lincoln cents, 1856 to date.
For federal coins, detailed charts show each mintage; a summary of certified population data; average national retail prices in grades ranging from About Good to high Mint State and Proof; and three or more recent auction records for most coins. Enlarged close-ups of die varieties provide visual guidance. Extensive chart notes give the back stories and additional details on significant coins.
Regularly updated appendices include illustrated essays on misstrikes and error coins; rare and collectible numismatic books; bullion values of common-date silver and gold coins; the top 250 coin prices realized at auction; and grading standards for U.S. coins.
The book's special-feature appendices include fresh material with each new edition. Past editions have explored coin cleaning, preservation, and conservation; counterfeit coins in today's marketplace; the dynamics of the rare-coin market; techniques of smart bidding at auction; Scouting and numismatics; American Arts gold medallions; investing in modern gold and silver bullion; building a registry set; determining coin prices and values; predicting the rare-coin market; coin clubs; how to get a new die variety listed in the Red Book; and collecting numismatic literature.
After the Baltimore Expo, MEGA RED will be available from booksellers and hobby shops nationwide, and online (including at www.Whitman.com). Whitman Publishing is the Official Supplier of the ANA, and Association members receive a 10% discount off all purchases.
About Whitman Publishing
Whitman Publishing is the world's leading producer of numismatic reference books, supplies, and products to display and store coins and paper money. The company's high-quality books educate readers in the rich, colorful history of American and world coinage and currency, and teach how to build great a collection. Archival-quality Whitman folders, albums, cases, and other holders keep collectibles safe and allow them to be shown off to friends and family.
Whitman Publishing is the Official Supplier of the American Numismatic Association. As a benefit of membership in the ANA, members can borrow the Red Book (and other Whitman books) for free from the Association's library, and also receive 10% off all Whitman purchases. Details are at www.money.org.
MEGA RED: A Guide Book of United States Coins, Deluxe Edition, 3rd edition
ISBN 0794845096
1,054 pages, full color
By R.S. Yeoman; senior editor Kenneth Bressett; research editor Q. David Bowers;
valuations editor Jeff Garrett
$49.95 retail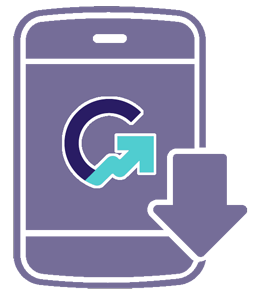 Download the Greysheet app for access to pricing, news, events and your subscriptions.
Visit these great CDN Sponsors
---