Platinum:

$1,014.00
$5.00
Palladium:

$1,383.50
$12.50
Bitcoin:

$26,647.05
$258.53
Ethereum:

$1,857.54
$19.87
Pricing Question from a Reader: 1840-O $5 Half Eagle
The better-date Liberty gold market is in a state of flux. We're seeing subsequent prices settle a bit from record highs in April 2022.
Every month we receive a number of inquiries to review specific coin values. In this case, the 1840-O No Motto Liberty $5, which is an interesting case. This year we've seen radical prices realized for early Liberty gold issues of all denominations. Prices spiked with the Stack's Bowers sale of coins in the Fairmont Collection in April. The prices were crazy high (relative to years of pricing data), and many of us on the analytical side couldn't decide whether this represented a new normal, or an aberration. The latter seems to be the case as of the issues that traded since April, have seen lower prices results, albeit still higher than earlier levels. The Q&A below addresses this specific issue and I thought to share it with all of our readers. -John Feigenbaum
---
Q: Hi, John. I collect New Orleans half eagles and I think the CAC price guide is currently far too low across the board for the 1840-O $5. CAC guide for VF35 is $1,250. Coinfacts shows that the last two PCGS CAC VF35's that sold at auction realized $2,400 in 2020 and $2,280 in 2022. CAC guide for XF40 is currently $1,420. A PCGS CAC example sold for $2,312 in May of this year via Great Collections, and the same coin sold again in July via Great Collections for $2,813. 
A: Thanks for reaching out. I reviewed the values for 1840-O across the board. A lot of these early $5 Liberties are in a state of flux. The April Fairmont sale was a true outlier and levels (as you know) are more normal now, and I'm not sure if they will go back to 2019-2020 levels or stay a little higher. So we are careful with the levels to protect buyers. I would be cautious buying these based on APRs. Take care and thanks again! Click here to view current Greysheet/CPG (wholesale/retail) pricing for the 1840-O $5. 
---
Note to readers: access to pricing data on greysheet.com requires a modest subscription. Whether you deal, invest or simply collect, you can count on us to provide unbiased pricing information. Click here to learn more about our data and magazine subscriptions.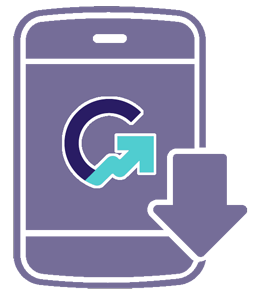 Download the Greysheet app for access to pricing, news, events and your subscriptions.
Subscribe Now.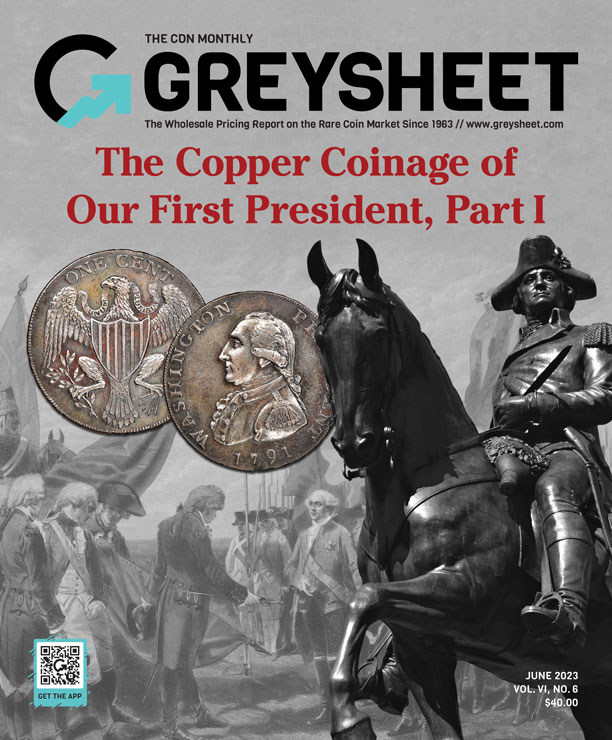 Subscribe to Monthly Greysheet for the industry's most respected pricing and to read more articles just like this.
Visit these great CDN Sponsors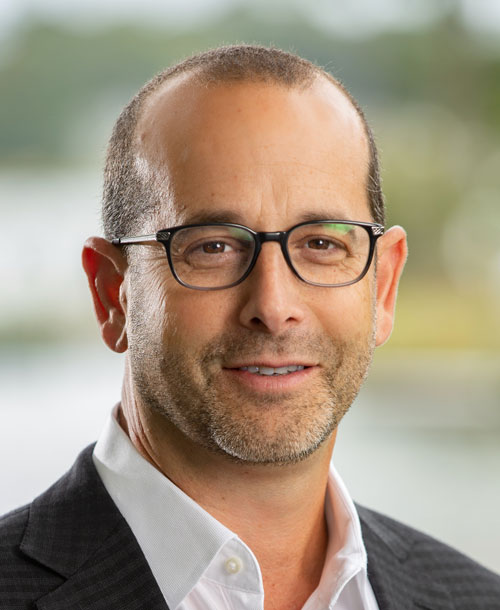 The President, CEO and managing partner at CDN Publishing, John Feigenbaum, has been a professional numismatist since 1979. Formerly president of David Lawrence Rare Coins, John has taken on Publishing and executive responsibilities for CDN Publishing. John has written for numerous trade publications and published "The Complete Guide to Washington Quarters" in 1991. In 2014, John received the PNG Abe Kosoff Founders Award for "his steadfast dedication to the entire numismatic community".