Palladium:

$2,084.00
$8.00
Bitcoin:

$23,907.90
$104.24
Ethereum:

$1,888.16
$6.32
Canadian Dollar:

$0.78
$0.01
Publisher's Message (January 2020 Greysheet)
CDN Publisher, John Feigenbaum, discusses his monthly report on the rare coin market as it appears in the January 2020 Greysheet.
At the risk of ripping off another cliché, I simply cannot believe that we've turned the calendar page to a new year already. Publishing monthly magazines is perfect for someone like me because I like dogmatic order with predictable deadlines. The problem is, these cyclical issues seemingly make time go faster and our team here always feels like we've got another deadline looming. We do.
Part of the reason for that is we are continually building on the foundation of this great company and adding new products and publications. Ironically, we don't do this to achieve greater financial goals. We simply love creating new sources of information to help the dealer and collector community. Without accurate information the rare coin and paper money hobbies would surely shrink for lack of relevant data. We've seen this occur in stamps, for example. The collector market is robust, but it is still smaller than it should be, and I attribute this partly to a general lack of accurate pricing information available to the public.
Here at CDN, I spent a majority of my 2019 working on "data projects" and software development. Our web site in December was light-years ahead of what it was last January, both in information and presentation. Our dealer-only network, CDN Exchange, has transformed more in the past 12 months than in the 10 years prior. Simply put, we are firing on all cylinders and I'm super-excited about 2020 because this is where a lot of our ground-work will pay off and reveal itself.
On the print-publications front, we've now published two editions of the CAC Rare Coin Market Review. This quarterly magazine is our second retail price guide aimed at collectors, and dealers who need a printed guide to help inform their buyers of accurate pricing. CDN performs a critical function in the marketplace. Dealers, investors, and collectors rely heavily on our information to make informed decisions.
You might (correctly) assume that we get a lot of spirited feedback from the community about pricing strategy. This is an another area that we will address in a more concerted and clear manner in 2020. I've heard from respected members of the numismatic community that people want more transparency in our pricing decisions. We will do that by posting more video conversations and provide more related articles on the web site. We fully agree that when our readers are informed, they are most confident.
SEE YOU @ FUN
One other reason I'm excited as I write this article is that the annual Winter FUN Show is just around the corner. Perhaps it's a result of the long holiday season and too many indulgences but the FUN show, during the first week of January, is one of my favorite events of the year. The rare coin trading market is generally quiet in December so dealers come to this show feeling energized and ready to go. We asked Mike Garafolo, a seasoned veteran of the "coin show tour" to write about his experiences and history of the FUN show. His article starts on page 8, and he does a wonderful job of capturing the romance and success of this great coin show.
If you are attending the show, we hope you will stop by and see us at booth #1100. Billie and her team are bringing 150 of our original CDN shirts—free while they last!
Sincerely,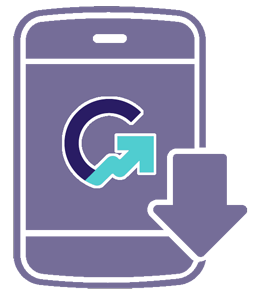 Download the Greysheet app for access to pricing, news, events and your subscriptions.
Subscribe Now.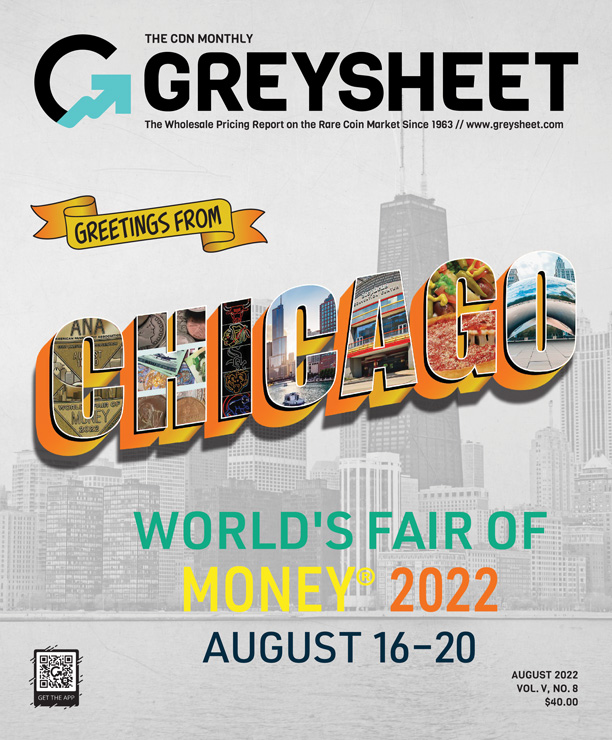 Subscribe to Monthly Greysheet for the industry's most respected pricing and to read more articles just like this.
Visit these great CDN Sponsors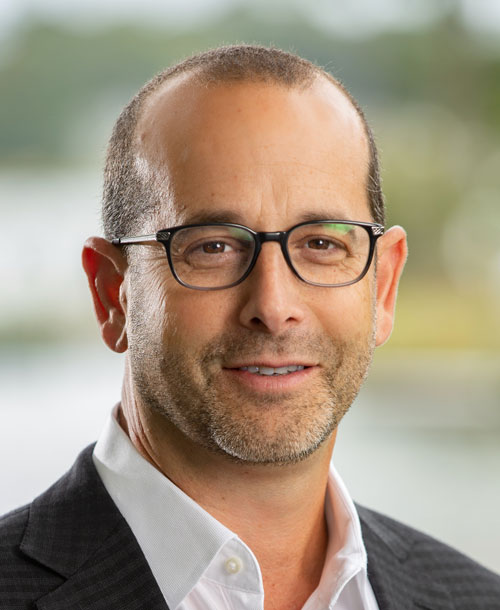 The President, CEO and managing partner at CDN Publishing, John Feigenbaum, has been a professional numismatist since 1979. Formerly president of David Lawrence Rare Coins, John has taken on Publishing and executive responsibilities for CDN Publishing. John has written for numerous trade publications and published "The Complete Guide to Washington Quarters" in 1991. In 2014, John received the PNG Abe Kosoff Founders Award for "his steadfast dedication to the entire numismatic community".
---