Bitcoin:

$23,960.08
$52.06
Ethereum:

$1,872.12
$22.36
Canadian Dollar:

$0.78
$0.01
Publishers Message (June 2021 Greysheet)
The numismatic community is like an extended family, unlike other business industries where competition is fierce and cutthroat.
The numismatic community is like an extended family, unlike other business industries where competition is fierce and cutthroat. Many of the most successful coin businesses have succeeded with the help of their competition. If you are a dealer working with a client to build a Walking Liberty half dollar set you need to source the coins on your client's want list. Relationships among dealers are competitive, yet friendly, for this reason. At coin shows many dealers spend multiple days together competing for deals in the day and dining together in the evening. Missing this camaraderie over the past year has been challenging but I know we all look forward to breaking bread together as soon as possible. Some shows have already successfully started back up so it feels something like desert rain. The flowers of 2021 are about to pop open!
CDN SPONSORS ANA eLEARNING ACADEMY
For our part in the community CDN has agreed to a very special relationship to support the American Numismatic Association by becoming the "Official ANA eLearning Academy Partner." When we were approached on this, I was quick to seize the opportunity to support this wonderful organization in a way that ideally matches up with our mission here at CDN and Greysheet. Education is the cornerstone of the numismatic hobby and we love what the ANA has been doing these past few years as they transition (like everyone else) from a terrestrial operation to embrace the digital present. If you want to educate today's youth, you must meet them online, period. Many people cannot, or simply won't, travel to Colorado Springs to take classes. Thanks to ANA's recent initiatives with eLearning, they don't have to. Of course, as a non-profit the organization needs a sponsor, so we were happy to jump in and support. For us it's not about selling coins, getting auction consignments, or even more subscriptions. We just want to help get the word out about this wonderful program. To learn more visit http://info.money.org/elearning.
EXPANDED PIONEER GOLD LISTINGS
We have reorganized our catalog of Pioneer (Territorial) gold listings on page 114 for easier reference and expanded listings. This is just one of a many data projects we have underway. We recently did the same for Colonial coins (p.37) and California fractionals (p.116). In the next month or two we will add pricing for the most popular VAM varieties.
YOUR PROOF SET NIGHTMARE IS OVER
If you are a coin shop owner, you know how painful it is to work up a batch of proof and mint sets that come into your shop regularly. Thanks to the new "Deal Worksheet" on CDN Exchange, your prayers have been answered. All you have to do is enter a quantity of each item in the worksheet, enter a discount percentage and click a button for a current price report on your deal. This feature will save you hundreds of dollars a year, and free up your staff for other projects. Check it out at www.CDNExchange.com . If you're not a member, we'll give you a free month to test drive it.
Sincerely,
John Feigenbaum
john@greysheet.com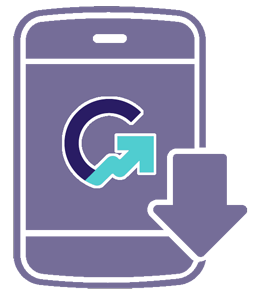 Download the Greysheet app for access to pricing, news, events and your subscriptions.
Subscribe Now.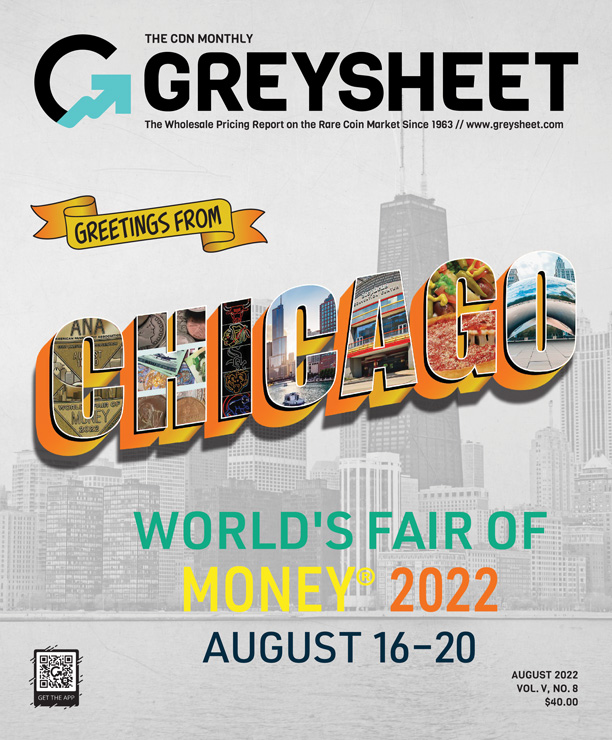 Subscribe to Monthly Greysheet for the industry's most respected pricing and to read more articles just like this.
Visit these great CDN Sponsors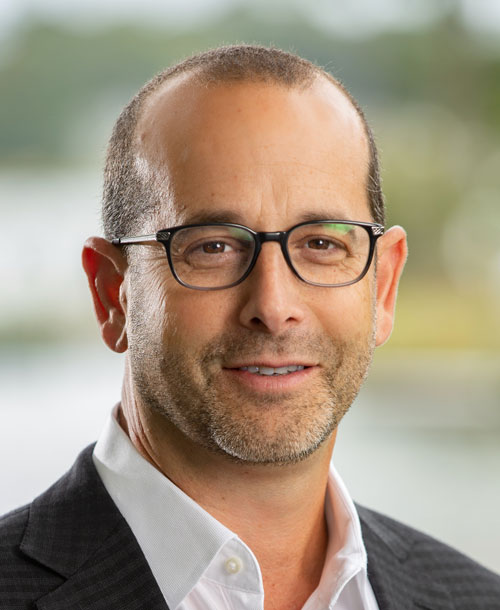 The President, CEO and managing partner at CDN Publishing, John Feigenbaum, has been a professional numismatist since 1979. Formerly president of David Lawrence Rare Coins, John has taken on Publishing and executive responsibilities for CDN Publishing. John has written for numerous trade publications and published "The Complete Guide to Washington Quarters" in 1991. In 2014, John received the PNG Abe Kosoff Founders Award for "his steadfast dedication to the entire numismatic community".
---