Palladium:

$2,084.00
$8.00
Bitcoin:

$23,730.15
$281.99
Ethereum:

$1,875.44
$19.04
Canadian Dollar:

$0.78
$0.01
Reich Capped Bust Half Dollars, Part 2: 1807
For those considering a collection of Bust half dollars, deciding the contents of the initial collection can be daunting and confusing -- yet profoundly important. In Part 2 of this series review, expert numismatic journalist Greg Reynolds focuses on the 1807 issue.
The first part of this series of discussions features an explanation of Reich "Lettered Edge" Capped Bust half dollars, a list of dates required for a complete set, and additional information. This second part is devoted to 1807 Capped Bust halves.
As it is not practical to analyze every date in this series of discussions, the focus is upon dates that are very scarce, unusual and/or have not received the attention that they deserve. Both major varieties of 1807 Capped Bust halves tend to be overshadowed.
The rare or just scarce overdates in the Capped Bust half series tend to be popular, and other scarce dates are not thought of as much. Furthermore, people interested in very early U.S. coins, including collectors assembling type sets, are far more likely to think about 1807 Draped Bust halves than about 1807 Capped Bust halves. Indeed, while an 1807 Draped Bust half is a frequent selection for a type set, an 1807 Capped Bust half would be an unusual choice for a type set as there are many less expensive alternatives in the Capped Bust half series for collectors seeking just one or two coins to represent this design type.
Some interested collectors do not even remember that Capped Bust halves were minted in 1807. Capped Bust dimes were not minted until 1809. The first Capped Bust quarters were dated 1815.
Both an 1807 Large Stars and an 1807 Small Stars half dollar are needed for a set by date. The stars are not just different in size; they are different in style and placement. The distinctions between the two types of stars are readily apparent, without a magnifying glass or even the need for a second glance.
The 1807 Small Stars is a very scarce coin and is not often recognized as such. It might even be rare. In all grades, there are fewer than 1,000 in existence. It is possible that there are not more than 500 around, but 660 is my tentative estimate. Many Capped Bust halves in AG3 to VG8 grades have never been sent to PCGS or NGC.
There are quite a few ungradable Capped Bust halves around. During the booms in silver bullion in 1979-80 and in 2010-11, innumerable Franklin halves, many Walkers and even some Barber half dollars were melted. It would have been extremely unusual, though, for a Capped Bust half to have been melted. For a century, there has been substantial collector demand for all Capped Bust halves, even damaged coins.
On May 13, 2020, Heritage sold a PCGS certified 1807 Small Stars half with a hole for $104. It is noted on the printed label (insert) that this coin has the details of a VG grade. If it is true that the toning is natural and the texture of the surfaces are normal, I would rather own this coin than some of the blatantly artificially toned Capped Bust halves that I have seen that are said to grade About Uncirculated or Mint State. It is important, however, to not draw conclusions about coins without seeing them in actuality. On January 1, Heritage sold an 1807 Small Stars half that is said by PCGS to have been "cleaned" and to have the details of a Fine grade coin. It realized $360.
CAC approved 1807 Small Stars halves tend to bring noteworthy premiums. Heritage sold a CAC approved VF25 grade coin in May for $1,008 and a CAC approved XF40 grade 1807 Small Stars half in February for $1,680. CAC accepts submissions of classic U.S. coins and some modern coins that have already received numerical grades from PCGS or NGC. As CAC has approved just forty-eight 1807 Small Stars halves in total, it is not practical for all interested collectors to obtain one.
Certainly, a collector seeking a mint state 1807 Small Stars half cannot count on being able to find a CAC approved coin. Any uncirculated 1807 Small Stars half is an important condition rarity. There may be only about seventeen different 1807 Small Stars halves that have been PCGS or NGC graded above MS60. In August 2019, at the ANA convention, Heritage auctioned a PCGS graded MS63 Small Stars coin for $21,600. Back at the ANA Convention in August 2016, Heritage auctioned an NGC graded MS62 1807 Small Stars half with a CAC sticker for $20,562.50.
The 1807 Large Stars half is not a 'common date' but it is not nearly as scarce as the 1807 Small Stars! Unfortunately, the so called "50/20" variety and the Large Stars variety are often listed as if these are two different dates.
For two different varieties of the same design type, denomination and year to be collected as two different dates, it is usually true that the obverses must have been struck with two different dies and attention-capturing differences must be readily apparent without magnification. The "50/20" variety is an overdenomination and relates just to the reverse (back of the coin).
The "50" refers to fifty cents, the face value of a silver half dollar. By accident, a numeral 2 was punched into a reverse die and then a numeral 5 was punched over the 2. Some remnants of the numeral two are there, but are faint. There is no difference in the zero or in the letter C. for cents. There are no other differences in the reverse that are readily apparent. The "50/20" overdenomination is thus a die variety of 1807 Large Stars halves, and need not be collected as if it is a distinct date.
It is bizarre that the 1807 "Bearded Goddess" variety is classified as if it was a distinct date, something needed for a general set being assembled by a casual collector. The "Bearded Goddess" variety is an oddity that came about by chance. This does not refer to a distinct obverse die, just to a die state. After being used to produce a large number of coins, dies tend to crack. Some kinds of imperfections in the manufacturing process of a die may result in it having a particular tendency to crack. Raised lines, lumps or strange shapes on coins will come about on coins that are struck from a cracked die. Regarding the "Bearded Goddess" variety, die fissures occurred by chance near Miss Liberty's face and, with some imagination, it could be said that raised portions of metal on the struck coins resemble tied, stringy narrow beards. In my view, these really just seem to be annoying anomalies.
Collectors who find this variety to be attractive or interesting often seek examples. I am not criticizing the collecting of this variety. It is illogical and counter-productive, however, for some standard references to give the impression that a "Bearded Goddess" 1807 is required to complete any kind of set of Capped Bust halves. For multiple reasons, it is the implication of such a requirement that is a problem.
First, I may not be the only one who finds this variety to be annoying. The notion that this variety is needed for any kind of set leads to negative reactions in the respective minds of many collectors. Coin collecting should be fun.
Second, the "Bearded Goddess" is just a late die state. It makes sense for it to be demanded by advanced specialists in die varieties. Only a small percentage of all collectors of Capped Bust halves are seeking representatives of all die pairings, and an even smaller percentage collect by die state. As a die wears down, the characteristics of the metal on the surfaces of coins struck over time from the same die will vary. Third, the "Bearded Goddess" is especially expensive, costing multiples of a normal 1807 Large Stars half. In F12 grade, the CPG collector price for a "Bearded Goddess" is $3,310 and the CPG collector price for a normal 1807 Large Stars in F12 grade is $682!
When collectors or prospective collectors see standard listings in price guides and become under the impression that a "Bearded Goddess" is needed for a set of Capped Bust halves, some people are likely to be discouraged from collecting Capped Bust halves at all. It should be emphasized in standard references that it is easy and not especially expensive to collect Capped Bust halves 'by date.' It should not be implied or even suggested that peculiar, annoying and inconsequential die states are required to complete sets. A set of Capped Bust halves 'by date' requires just two 1807 halves, Small Stars and Large Stars.
As of May 29, 2020, PCGS reports a population of 193 1807 Large Stars halves, 82 "Bearded Goddess" halves, and 728 1807 halves of the "50/20" overdenomination variety. This is a rather confusing way of indicating a total population of 1,003 1807 Large Stars Capped Bust half dollars.
In the NGC census, there is only one classification for 1807 Capped Bust halves. NGC reports 591 as having been graded and 199 in NGC Details holders. Of the total of 790, probably around 700 of them are of Large Stars varieties. If there are at least 275 1807 Large Stars halves in PCGS Details holders, then nearly 2,000 1807 Large Stars half dollars have been certified by PCGS or NGC. I hypothesize that this amounts to around 1,100 different coins and that another 300 are not in PCGS or NGC holders, for a total of 1,400.
When analyzing certification data for this date, it is important to keep in mind that, if the certified grade remains the same, the normal denomination and "Bearded Goddess" coins are worth more in holders that indicate these varieties. Among 1807 Capped Bust halves with Large Stars, the "50/20" overdenomination coins are the least expensive. The CPG retail price estimate for a G4 grade coin is $143 and the CPG level for a F12 grade "50/20" is $488.
On March 15, 2020, Heritage sold a PCGS graded VF30 1807 "50/20" Large Stars 1807, with a CAC sticker, for $900. In February 2020, at the Long Beach Expo, Heritage auctioned a NGC graded XF45 1807 Large Stars "50/20" half for $1,560.
On March 19, 2020, Stack's-Bowers sold a PCGS graded AU55 1807 Large Stars "50/20" half for $2,160. On May 24, 2020, DLRC sold a PCGS graded AU58 1807 Large Stars "50/20" half for $4,250. An uncirculated 1807 Large Stars half has not been publicly sold so far this year.
In regards to circulated coins, many 1807 Large Stars and a very small number of 1807 Small Stars Capped Bust halves are offered each year. The Small Stars coins are much scarcer than many collectors and dealers realize. If a collector comes across an attractive, relatively original 1807 Small Stars Capped Bust half that would fit into his or her set, and may be obtained for a fair price, it usually makes sense to buy it right away!

Copyright ©2020 Greg Reynolds
Insightful10@gmail.com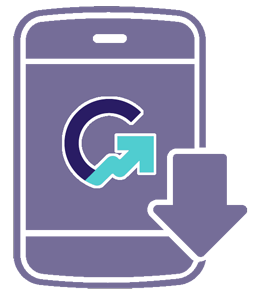 Download the Greysheet app for access to pricing, news, events and your subscriptions.
Visit these great CDN Sponsors
Greg Reynolds is a professional numismatic researcher and writer. He can reached via email at
Insightful10@gmail.com
.
---