Palladium:

$2,168.00
$44.00
Bitcoin:

$23,700.28
$236.33
Ethereum:

$1,870.97
$4.84
Press Release: Special NGC Label and Designation for Apollo 11 Anniversary Week
SARASOTA, Fla. (June 13, 2019) — Numismatic Guaranty Corporation® (NGC®) is offering a special label and designation that is available exclusively for 2019 Apollo 11-th
SARASOTA, Fla. (June 13, 2019) — Numismatic Guaranty Corporation® (NGC®) is offering a special label and designation that is available exclusively for 2019 Apollo 11-themed coins received during the anniversary of the historic moon mission. On July 16, 1969, the Apollo 11 mission launched from Florida, landing astronauts on the moon on July 20 and returning them safely to Earth on July 24.
Apollo 11-themed coins submitted to NGC's Florida headquarters between July 16 and July 24, 2019, are eligible for a special designation of Moon Mission Releases as well as a special label showing an iconic depiction of an astronaut with an American flag on the lunar surface. Coins with the Moon Mission Releases designation will be listed separately in the NGC Census. The exclusive designation and label are available for an additional fee of $5 per coin.
The frantic Space Race of the 1960s ended with the Apollo 11 mission, which saw astronaut Neil Armstrong leave mankind's first bootprints on the moon. The US Mint has struck 50th anniversary coins to celebrate this triumph of technology and humanity with a bootprint on the concave obverse, while the convex reverse shows a view of the moon from an astronaut's helmet.
The US Mint's coins include Clad Half Dollar, Silver Dollar and $5 Gold commemoratives in Uncirculated and Proof strikes, as well as a Five-Ounce Silver Proof coin.
To request the special Moon Mission Releases designation and label, you must write Moon Mission Releases on your submission form.
Submissions may arrive before July 16, 2019, but submissions must arrive by July 24, 2019. Submissions received after July 24, 2019, will not be eligible for the Moon Mission Releases designation or label.
To see NGC's full submission instructions for this special label and designation, go to NGCcoin.com/news/article/7477.
About Numismatic Guaranty Corporation® (NGC®)
NGC is the world's largest and most trusted third-party grading service for coins, tokens and medals. Founded in 1987, NGC provides accurate, consistent and impartial assessments of authenticity and grade. To ensure impartiality, NGC does not buy or sell coins. Its full-time graders are prohibited from buying and selling coins commercially, and strict procedures are in place to prevent consultants from influencing the grades assigned to their own submissions.  Every coin that NGC certifies is backed by the comprehensive NGC Guarantee of authenticity and grade, which has added confidence and value for collectors and dealers around the world. Learn more at NGCcoin.com.
© 2019 Numismatic Guaranty Corporation of America. All rights reserved.
NGC, NCS, PMG, CGC, CCS, ASG, CAG and CCG are the registered trademarks or unregistered trademarks of Numismatic Guaranty Corporation of America, and/or its related companies in the United States and/or other countries. All other names and marks referenced in this release are the trade names, trademarks, or service marks of their respective owners.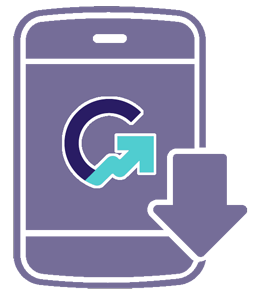 Download the Greysheet app for access to pricing, news, events and your subscriptions.
Source: Certified Collectibles Group

The Certified Collectibles Group (CCG) is a set of independent third-party companies (NGC, NCS, PMG, CCG, CCS, ASG & CAG) focused on the expert authentication, grading and conservation of collectibles.
---