Palladium:

$1,587.00
$47.00
Bitcoin:

$22,847.30
$50.95
Ethereum:

$1,631.26
$4.26
Canadian Dollar:

$0.74
$0.01
The Battle (vs. The U.S. Mint Web Site!) for the End of World War II Coins
The day started off with great anticipation but the U.S. Mint site proved disastrous once again.
At 12 PM, EST, on Thursday, November 5th, the United States Mint would be offering their End of World War II 75th Anniversary American Eagle Gold and Silver Proof Coins to the public. The Gold American Eagle had a very limited mintage of 1,945 coins—why that odd amount? It was to remind people that World War II ended in 1945. The Silver American Eagle had a considerably larger mintage of 75,000 coins, but most bullion dealers can sell way more than 75,000 of any type of Silver American Eagles. And each of these two issues would be specially designated with a privy mark of 'V75'. The "75" was to remind us that the coins were commemorating the 75th Anniversary of the end of World War II.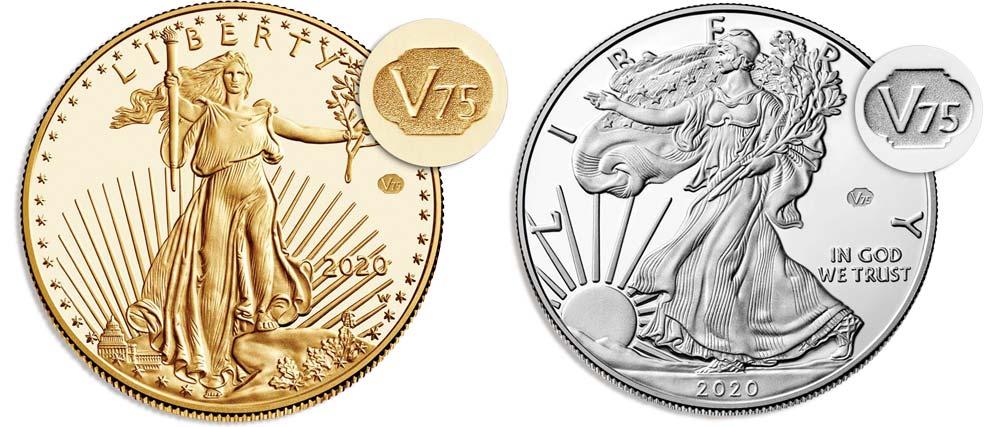 To make matters even worse, the two highly-sought items would be available for sale at exactly the same date and time, making it virtually impossible for a buyer to obtain one of each. You could order only one of each product to be sent to any address.

As a coin dealer (although, I am retired) I looked at those mintages and shook my head. Why are these mintages so low? The U.S. Mint surely can anticipate what will happen, can't they?
In the years since their inception in 1986, some 600 MILLION Silver American Eagles have been struck. Likewise more than 20 MILLION Gold American Eagles have been minted as well. For bullion and semi-numismatic coins, it is safe to assume that there are hundreds of thousands of collectors for these two different types of coins.
So why did the U.S. Mint believe that 1,945 Gold Eagles and 75,000 Silver Eagles would be adequate numbers for not only every collector who wanted one but also for every dealer and every speculator? In fact when you think about it, the 1,945 One Ounce Gold American Eagle Coins is the lowest for ANY modern US coin! Without a great deal of psychic ability, I was able to predict the following events:
The US Mint's website will have numerous problems.
The Mint's phone lines, if even open, will be jammed. They were closed due to Covid-19.
Lots of people will get logged into the US Mint's website and even get their chosen product into their Shopping Cart, but they will be unable to check out.
Many more people will be unable to get logged in to the Mint's website.
The people who are fortunate enough to get any product—silver or gold—will be very happy at their new found wealth and will either make that coin a valuable component of their collection or they will be scouring eBay looking for the highest buyers.
Many more people will be upset, mad, angry, or frustrated because they were unable to buy even one item or log onto the US Mint's website at the appointed hour.
Dealers would be upset that they couldn't get more of these coins to sell to their customers who didn't have the time or the patience to try to buy them direct.
And most collectors would be upset that they couldn't add even one of the coins to their collections.
Let me confess: I am no psychic. But ALL of the above events did come true. But how was I able to predict what would happen? You have two much-in-demand products from two series that are highly collected, the mintages on both coins are all-time lows and you offer both at the exact same time on your website.
The Battle for the End of World War II (coins)
I logged onto the website at 1 minute prior to the items becoming available for sale. And although I was able to easily get into the website during my trial runs, earlier in the day, that wasn't quite what happened at 10:59 AM CST to me.
Clicking the link I had already set up, my browser sprang into action and went—nowhere. I couldn't get it to connect to the US Mint's website. After multiple tries, I plugged that same path into my iPhone and off it went to the US Mint's website.
I then logged into my account with the Mint and tried to get to the landing page for the One Ounce Gold American Eagle. And tried, and tried, and tried…
Finally, it connected! Nearly three minutes had passed and I did finally get it. I clicked on the product, even got it into my cart!
My heart was now racing…coming up on 4 minutes after 12. The treasure was in my cart. My credit card had plenty of available credit, I was logged in, and all I had to do was to get by that darn CAPTCHA…
That darn CAPTCHA…
CAPTCHA is an electronic means of determining whether a BOT or a HUMAN BEING is operating the computer. If a human being is looking at the screen, they should recognize an image and click on it. For a robot, the directions make no sense whatsoever. SO computer bots are generally eliminated. I kept on seeing one for bicycles...over and over and over again...
Six minutes had now passed; I keep being asked to "Select All Images with Bicycles" and when I would submit by choices, I would again be asked to Select and Submit a new set of the same images. At this point, I had that sinking feeling in my stomach, now at 7 minutes passed noon. My window of opportunity was closing and FAST! I kept trying and trying and at the 9 minute mark, I finally logged out. I tried one last time, but now couldn't connect with the US Mint's website. There goes 10 minutes of my life that I will never get back again.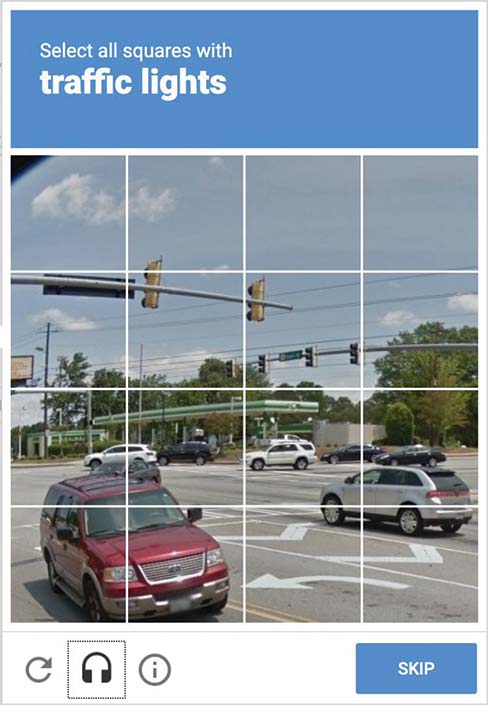 Misery Loves Company
Well, I certainly wasn't alone in my failed efforts to get one or both of the End of World War II coins. An online numismatic source ran a story on November 13th and complaints by collectors were raised as long as 3 weeks after that November 5th offering.
The major numismatic industry newspaper ran a story online the day after the offering and received and published dozens of complaints about the process and how unfair it was to collectors.
A website devoted to news about the US Mint also received hundreds of complaints from collectors about the perceived problematic distributions and the massive online ordering problems that the US Mint has experienced time and time again on popular and low mintage issues.
Although the comments were not publicly available, I suspect that the U.S. Mint directly received hundreds of complaints about ordering issues and website problems.
But what exactly is the problem? Was it that the mintages (1,945 for Gold and 75,000 for Silver) were too low to be realistic for the demand? Were dealers who asked employees and customers to buy the products and resell them back to the company at profit the cause of the issue?
Was it that collectors expected to be able to buy very high-demand products at the issue price easily the cause of all of the problems. Or was it that when the U.S. Mint determined how many should be struck, they dropped the ball?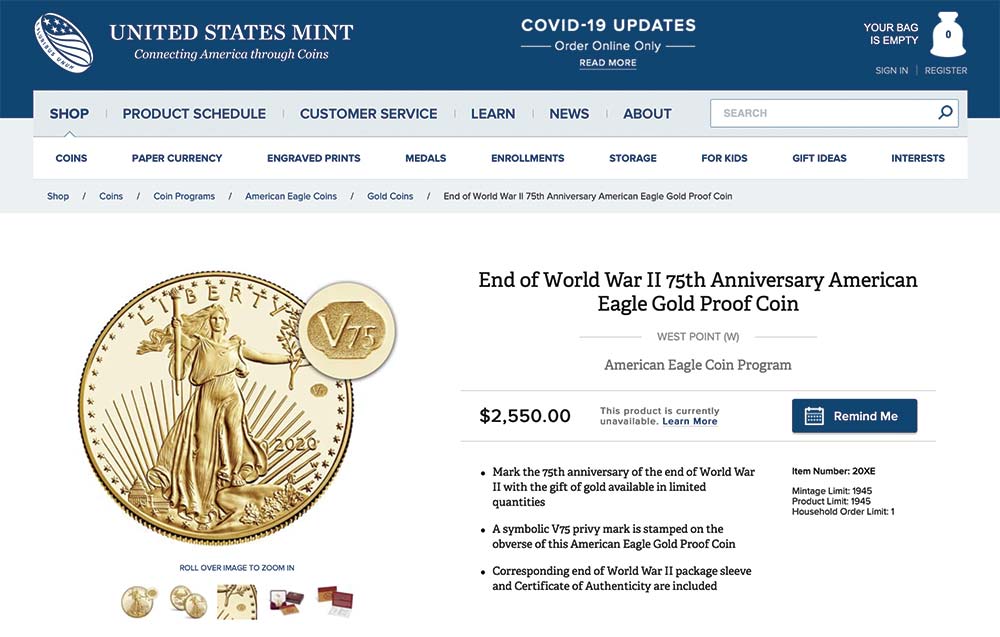 Mea Culpa, Mea Culpa
On November 19th, David J. Ryder, United States Mint Director, took the highly unusual step of delivering a public message to all US Mint customers.
In this message, Ryder commended his staff, Ryder stating, "I have challenged my staff to come up with new and creative products to energize, excite and expand the collector community." Well the End of World War II coins certainly did that, as did a number of other Mint issues over the last 18 months.
But in the same public message, Director Ryder also took his team to task for grossly underestimating the demand for such a low mintage product. He stated, "Our forecasting team examines historical performance and gleans insights on current customer interest and also assesses any new product's overall potential." "When we develop mintage limits for our numismatic products, we use our best efforts to come up with what we think are mintages that will satisfy customer demand and ultimately sell out. Contrary to the belief of some, we're not happy when a product sells out immediately—that means we underestimated demand and disappointed many customers…Finding the right number is an art and a science," Ryder continued.
Not only did the Mint severely underestimate the demand for these coins, they severely underestimated their electronic capacity to serve their customers. Nearly 400 thousand users attempted to conduct business on the Mint's website, when the Mint had estimated the traffic to be less than one-third of that number.
With hundreds of thousands (a million or more?) collectors of Gold and Silver American Eagles, why would you estimate that the mintage numbers should be so low? Why would you estimate a number (1,945 of One Ounce Gold American Eagles) that it suddenly became the lowest of ALL mintage modern U.S. coinage?
Hindsight is indeed 20/20, but the Mint should not have 'guessed' so low! Perhaps, in the future, when the Mint is considering such low mintages for popular series, they might want to consult with a wide variety of sources such as U.S. Mint Authorized Purchasers, individuals on the U.S. Mint's customer list for a number of years and even the American Numismatic Association to provide you with their input as to the "right" number. Remember, this happened previously with a number of low mintage issues in the past so this was not totally unexpected.
Post-Mortem
It is nearly two months since the End of World War II coins were offered. How have they fared in the marketplace?
I reviewed actual retail sales prices on eBay for these coins over the nearly two months of their availability and the coins greatly varied in price.
The Gold American Eagle End of World War II coins that were graded Proof-70 Deep Cameo hit astronomical price ranges of $16,000 to $19,000 at the height of the market. More recently, these premium graded coins (NGC or PCGS only) have seemed to settle in the range of $13,000 to $15,000.
Uncertified Gold American Eagle End of World War II coins at the height of the 2-month old market were selling between $13,500 and $14,250. More recently they have also given back some profits as they are now in the $10,000 to $11,000 price range.
The Silver American Eagle End of World War II coins that were graded Proof-70 Deep Cameo hit astronomical price ranges of $1,600 to $1,950 at the height of their market. More recently, these premium graded coins (again NGC or PCGS-graded only) have seemed to settle in the range of $600.
The uncertified Silver American Eagle End of World War II coins at the height of this same 2-month old market were selling between $500 and $800. More recently they have also given back some profits as they have settled now in the $300 to $350 price range.
Still, even at these lower levels, anyone who was lucky enough to buy them at the original issue prices of $2,600 for the Gold and $83 for the Silver got an unintended Christmas present from the United States Mint.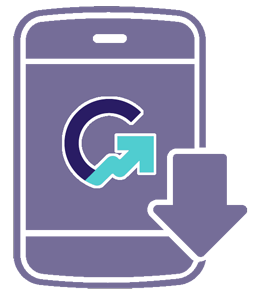 Download the Greysheet app for access to pricing, news, events and your subscriptions.
Subscribe Now.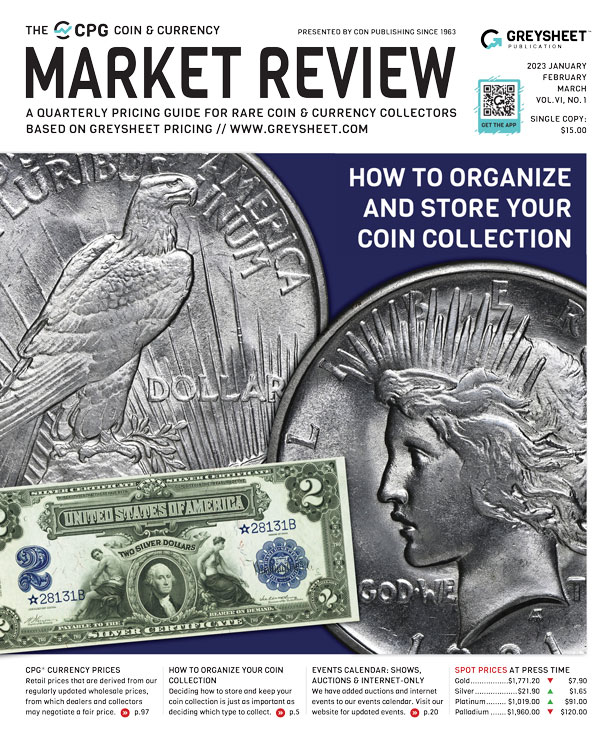 Subscribe to CPG© Coin & Currency Market Review for the industry's most respected pricing and to read more articles just like this.
Visit these great CDN Sponsors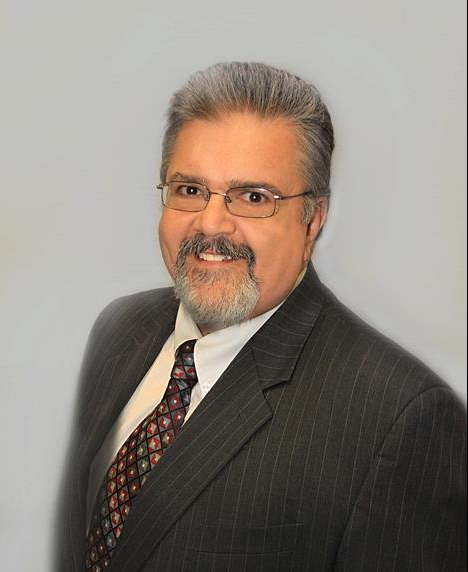 Mike Garofalo has been a coin dealer for over 40 years and recently retired as Director of Numismatics from APMEX. He has been both a wholesale dealer and a retailer. A prolific writer, he enjoys bringing to light previously unknown numismatic facts. He can be reached at
Mike@NumismaticAuthor.com
---