Palladium:

$1,986.00
$10.00
Bitcoin:

$20,183.31
$1,046.30
Ethereum:

$1,381.94
$54.54
The West Point Mint
For the first time ever, a coin bearing the now familiar "W" mint mark appeared on the modern Commemorative scene of U.S. numismatics, and it was those specimens bearing that unprecedented mint mark that became available to collectors in both Proof and Uncirculated versions, an option not provided by any of the other mints.
For the first time in over fifty years, the U.S. Mint released a legal tender Ten Dollar Gold ("Eagle") coin in 1984, struck in tribute to the summer Olympic Games that took place in Los Angeles that year. All three of the commonly known mints at Denver, Philadelphia, and San Francisco participated in the production of this new Proof coin that aroused considerable excitement at the time. However, the bulk of this historic minting project occurred at a location along the beautiful Hudson River Valley in upstate New York, known almost entirely for its contribution to the education of many of our nation's finest military leaders and hardly for its coin minting activities: West Point.
For the first time ever, a coin bearing the now familiar "W" mint mark appeared on the modern Commemorative scene of U.S. numismatics, and it was those specimens bearing that unprecedented mint mark that became available to collectors in both Proof and Uncirculated versions, an option not provided by any of the other mints. Although the mint at West Point struck the largest quantity of these coins in proof (381,085) which was well over three times that of the other three mints combined, it struck a rather paltry number of Uncirculated or "business-strike" examples (75,886).
The 1984 Olympic Commemorative Eagle, mintage of which actually began in September of 1983, did much to incite curiosity about this "new mint," supposedly operated, or at least associated in whatever way, with the nation's preeminent military academy. We know today that the actual coin minting activities do not actually take place within the confines of the academy, but inside an unassuming nearby structure of which no official address exists or, more accurately stated, is kept confidential for security purposes. Photos of this structure, described as "featureless," have been made available to the public, but its precise location in relation to other points of reference has for many years, more or less, been kept "off the map" so as to avoid any undermining of its security while functioning primarily as a storage facility for the nation's stockpile of silver bullion.
The West Point Mint has been referred to as the "Fort Knox of Silver," serving to safeguard the U.S. government's silver bullion stockpile since its construction and establishment in 1937. Although its minting activities are currently restricted to the production of non-circulating legal tender (NCLT),collector coins struck of gold, platinum, and silver, the West Point Mint served for many years, rather clandestinely in an "off-the-record" manner, as an auxiliary minting facility to assist the mint at Philadelphia in the minting of base metal circulatory coinage. Unbeknownst until fairly recently, rather large quantities of Lincoln Cents had been struck there from 1974 until 1986, consistently boosting the annual total production levels of Cents during this twelve year period into the multi-billions, none of which bore a mint mark. Other coins struck for circulation at the West Point Mint, also without a mint mark, supposedly included specimens of the Bicentennial Washington Quarter, quarters bearing the dates 1977 through 1979, and a number of Eisenhower Dollars.
It wasn't until the launch of the American Eagle Bullion Coin Program in 1986 that the West Point Mint emerged out of its "reclusiveness." That year, a one ounce fine gold fifty dollar denominated proof "American Eagle" coin was struck bearing, in addition to its "W" mint mark, a somewhat modified design of Augustus Saint-Gaudens' twenty dollar ("Double Eagle") obverse motif, introduced in 1907 and considered by many art scholars and numismatists as the most beautiful ever used on any U.S. coin. Robust sales of this coin attested to the West Point Mint's importance in terms of enabling the U.S. to compete with other nations for global share of the growing market in private gold ownership, so much so that in 1988 the facility at West Point gained recognition and status as an official branch of the U.S. Mint while achieving entry into the National Register of Historic Places the following year.
The popularity of the one ounce Gold American Eagle Coin has sustained its uninterrupted annual production to this very day. Eventually, in 1994, smaller-sized proof Gold Eagles would be released from West Point, containing one-tenth, one-fourth, and one half ounce of fine gold in denominations of $5, $10, and $25, respectively. One ounce one dollar denominated .9993 fine Silver American Eagle Bullion Coins, featuring Adolph A. Weinman's iconic "Walking Liberty" motif, were struck beginning in 1986 as well – uncirculated specimens at Philadelphia, while proof renditions were struck at San Francisco – but it wasn't until 1995 that any of these coins bore a "W" mint mark. The 1995-W Proof One Ounce Silver Eagle was made available only as a component of a five-coin Proof American Eagle Set which included all four denominations of the Gold Eagles as well, making this set a bit too pricey for most collectors. However, those who "bit the bullet" back then have been handsomely rewarded by the market value appreciation of this set, mainly due to the desirability and scarcity of the relatively low mintage key-date proof Silver Eagle struck at West Point that year of which a mere 30,125 examples were released, and it today ranks as among the most coveted of the modern rarities.
The West Point Mint's dominant role with respect to the Modern Commemorative Coin Program has been in the striking of the Five Dollar ("Half Eagle") gold pieces, struck in conjunction with business-strike and proof versions of silver dollars of the same theme that are usually struck at one or more of the other three mints. However, an exception to this supposed production pattern occurred in 1990 when an uncirculated "W"-Mint silver dollar commemorating the birth centennial of Dwight D. Eisenhower, a graduate of West Point, was appropriately released from there.
The very first Roosevelt Dime struck at West Point in 1996, produced as a fiftieth anniversary tribute to this coin's production, but released only as part of a "Special Mint Set" issue, remained a unique item at least in terms of its "W" mint mark on a coin of such denomination until just this year when another dime of the same type but struck as a proof on a 90% silver planchet was released from that mint exclusively as part of a three-coin 70th anniversary "March of Dimes Special Silver Set," which included a "P - Mint struck reverse proof peer and a proof silver dollar that also had been struck at West Point.
The West Point Mint introduced another very successful product-line in 1997 with the release of the first proof tenth-ounce, quarter-ounce, half-ounce, and one ounce Platinum American Eagle coins, in denominations of $10, $25, $50, and $100, respectively.
By the year 2000, it became quite apparent that the One Ounce Silver American Eagle was the "hottest" selling product the U.S. Mint ever offered, and it was able to fulfill increased public demand for these immensely popular coins, thanks to the West Point facility's production capacity from which millions of uncirculated bullion versions of these coins derived. Meanwhile, for the first time ever, a gold and platinum bimetallic ten dollar denominated commemorative coin honoring the 200th anniversary of the Library of Congress was released, albeit in relatively small quantities – both in uncirculated and proof versions, all from West Point. Two years later, in 2002, uncirculated and proof silver dollars in recognition of the 200th anniversary of the United States Military Academy's establishment were colloquially struck at West Point as well.
Comparatively small quantities of so-called "Burnished" issues of silver, gold, and platinum American Eagle Bullion coins appeared in 2006, the first of which featured the West Point mint mark on uncirculated "business-strike" issues other than merely on proof specimens. That same year, the U.S. Mint expressed its innovation largely through the resources at West Point with its one ounce "Reverse Proof" Gold American Eagle, of which just under ten thousand (10,000) specimens were struck, in addition to releasing the first of a new twenty-four karat (24K) one ounce gold proof "American Buffalo" bullion coin, featuring a revival of the iconic obverse and reverse designs by James Earle Fraser, originally appearing on five cent pieces between 1913 and 1938. Burnished tenth-ounce, quarter-ounce, half-ounce, and one-ounce examples of this type in denominations of $5, $10, $25, and $50, respectively, would also make their debut out of West Point in 2008.
The MMIX (2009) Ultra High Relief Double Eagle, described as a "tour de force" result of the most advanced minting technology, was made available to the public as a modified and updated emulation of what many consider our most beautiful coin. Originally conceived as an experimental project, a single pattern specimen was initially struck in Philadelphia. However, all struck and officially released specimens of this most impressive 24 karat one troy ounce "business-strike" gold coin derived from the mint at West Point, even though none bore its mint mark.
The "First Spouse Ten Dollar Gold Bullion Coins," the first of which appeared in 2007, are exclusively struck at the West Point Mint. Recognized as a tributary series to all the "First Ladies," each coin is comprised of a half-ounce of twenty-four karat (24K) fine gold and released at a rate of four coins each year in sync with the release schedule of the Presidential One Dollar coin program due to end in 2016.
A special two-coin West Point Mint Silver Eagle Set emerged from this mint in 2013. It consisted of a reverse proof specimen and a first ever released example of a so-called "enhanced uncirculated" example, both bearing the "W" mint mark. Sales of these sets were not as robust as expected, likely due to the relatively high cost of $139.95; however, secondary market offerings for these sets have recently begun to exceed this initial U.S. Mint price largely due to the unusual beauty of these unique coins.
Another product exclusively struck at West Point was the 2014 50th Anniversary Kennedy Half Dollar Gold Proof Coin. Coinciding with this issue was an impressive reverse proof rendition of this coin struck in 90% silver, issued in a four-coin set along with three more silver half dollars of its type – one from each of the other Mints. U.S. Mint officials have yet to disclose how many of the twenty-four karat (24K) three-quarter troy ounce gold coins and silver half dollar sets were minted in special honor of our 35th President. These products remain available from the Mint even though we are past the year of issue.
The coining facility at West Point appears well positioned to continue well into the future as a fully operational branch mint. Just as many of the products of the long-gone branch mints of Carson City, Charlotte, Dahlonega, and New Orleans are highly esteemed by today's collectors, it is quite plausible that many of the products of impeccable quality deriving from West Point may attain equally significant recognition by posterity as true collectible treasures.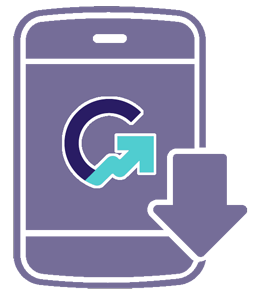 Download the Greysheet app for access to pricing, news, events and your subscriptions.
Subscribe Now.
Subscribe to Monthly Greysheet for the industry's most respected pricing and to read more articles just like this.
Visit these great CDN Sponsors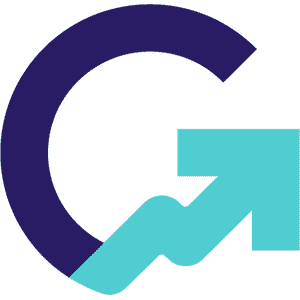 The trusted name in numismatic pricing since 1963, CDN Publishing is home to important industry reference and price guides, including the Greysheet, Greensheet, CPG Rare Coin Market Review, and the CAC Rare Coin Market Review, and the Banknote Book. Located in Virginia Beach, you can find out more at www.greysheet.com, or call 757-655-1056.
---