Platinum:

$1,015.00
$9.00
Palladium:

$1,415.50
$3.00
Bitcoin:

$26,688.84
$258.05
Ethereum:

$1,864.84
$11.75
Tom Bender's Collection Review, Part 1: Generalities & Carson City Coins
A connoisseur of several 19th century series, Bender assembled an amazing and important array of numerous sets.
On August 24th, Heritage Auctions offered the first part of Tom Bender's coin collection at their headquarters near the Dallas Fort Worth airport. Over the last eighteen years, Bender rose to become a towering presence in the coin community. He is well known for his persistence in building sets, his engaging personality and his developed knowledge about coins. Here in the first part, Bender's collection is discussed in general terms and some selections from his collection are covered, mostly coins that were minted in Carson City, Nevada during the 1870s.
Tom is a set-builder and a connoisseur of several 19th century series. Bender assembled one of the half-dozen all-time greatest sets of Carson City Mint coins. Tom's comprehensive set of half dimes, his business strike One Dollar Gold pieces and his set of Proof Three Dollar Gold pieces are all among the best ever assembled in their respective categories. Furthermore, Bender's partial sets of Liberty Seated dimes and quarters contain many spectacular coins. His Twenty Cent pieces are important, too. Tom's 1909-S VDB Lincoln cent was PCGS certified as MS67RD and realized $102,000 on August 24th.
One session of Heritage's post-ANA auction event was devoted to the first part of Bender's collection. In the middle of August, all lots were available for viewing at a hotel near the convention center in Rosemont, Illinois, before and during the summer ANA convention. It is likely that the second part of Tom's collection will be auctioned in January 2023 and his duplicates may be auctioned later in 2023.
Of course, leading consignments to pre-ANA, ANA, or post-ANA auctions tend to be of relatively expensive coins. Those who cannot afford such expensive coins may appreciate them, learn about them, and attain insights regarding coins that are more affordable. To attain a basic understanding of classic U.S. coins in general, there is usually a need for each collector to learn at least a little about coins that he or she cannot afford. Many coins in the Bender Part 1 sale, however, did not cost a fortune.
A CAC approved MS65 grade 1854 With Arrows Liberty Seated dime has really neat, well balanced, natural toning and pleasing luster. While the price realized, $2,280, was strong, it was worth it, in my opinion. The CPG ®-CAC medium retail price estimate was $1,800. Experts who saw this 1854 dime were probably unsurprised that it brought more than $1,800.
A CAC approved MS66 grade 1845 dime was another very likable coin in Bender's collection. The color and luster are memorable. Neither PCGS nor CAC report an 1845 dime in MS67 or higher grades. The auction result for Bender's 1845, $4,080, was certainly a fair retail price.
Tom Bender's 1876-CC Twenty Cent piece brought the highest price of any of the coins in the first part of Bender's collection. It was PCGS graded MS65. The $870,000 result on August 24, 2022, was extremely strong, stunning actually.
The $780,000 result for an 1876-CC half eagle was a better value than the just mentioned price for Bender's 1876-CC Twenty Cent piece. In February 2012, I devoted a whole article to this CAC-approved MS66 grade 1876-CC half eagle, which is the finest known Carson City Mint gold coin. Not only does this 1876-CC five score amazingly well in the category of originality, it is more than very attractive and exhibits much personality, really the most captivating of all Carson City Mint gold coins known to me.
This same 1876-CC five was auctioned as part of the Battle Born Collection by Stack's Bowers on August 9, 2012, for $487,625. Market levels for most rare gold coins were much lower in August 2012 than they were in August 2022. Al Adams, not Bender, was then the top bidder. Shortly after this Battle Born 1876-CC half eagle went unsold in an auction in May 2015, Bender bought it privately.
The Bender 1876-CC eagle was also earlier in the Battle Born Collection. It is PCGS graded AU58 and CAC approved. Bender did not buy it in 2012. The $58,750 result in August 2012 was then considered strong to very strong. Heritage auctioned this same 1876-CC eagle on January 13, 2022, as part of the Rian's Bequest Collection.
The Battle Born-Rian-Bender 1876-CC ten brought $192,000 in January 2022 and $144,000 in August, quite a drop. Both results, though, are above middle-retail levels. The CPG®-CAC medium retail price estimate for this coin is or was $117,000, though it perhaps should be raised to $130,000 or so. The level of demand for this coin in 2022 was startling, even in the current market environment.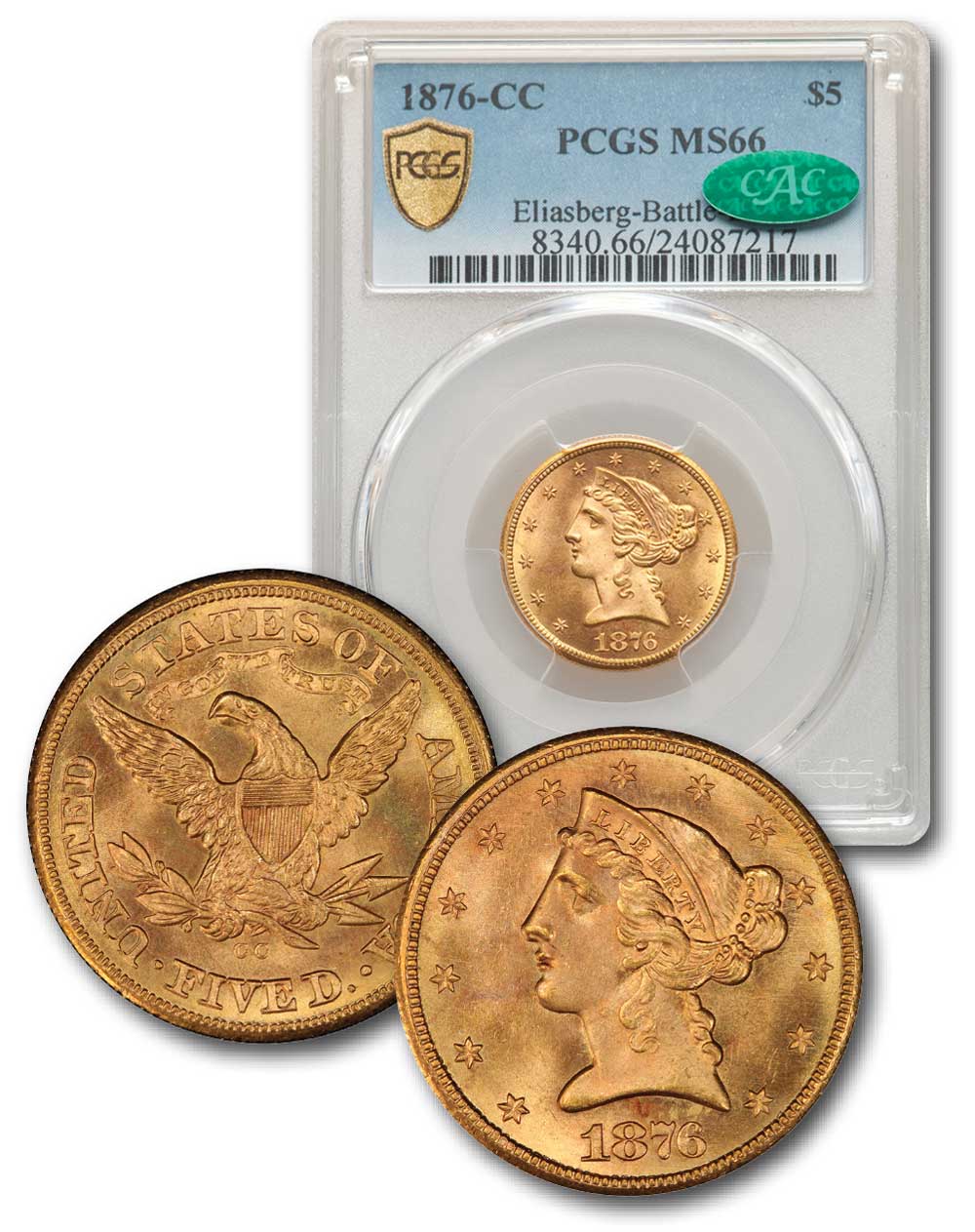 PCGS and NGC each report eleven 1876-CC eagles as grading AU50. There are many in the AU53 to AU55 range. Furthermore, CAC has approved five as XF45, one as AU50, three as AU53 and two as AU58. An immediate point is that there survive a significant number of commensurable or particularly appealing 1876-CC tens. Carson City gold coins, though, have been intensely demanded over the last two years.

Current market levels overall for Carson City Mint coins played a role in Tom's decision to sell his collection, yet this was just one of several reasons. "I am seventy years old," Bender declared. "My eyesight is not as great as it used to be. None of my children had any interest in my coin collection. I didn't want it to be an estate issue," Tom revealed.
"I started collecting CC coins in 2007, I believe," Tom recollects. The history of Bender's collection and his projects will be covered in future discussions. By 2007, Tom was already collecting Lincoln cents, Indian cents, half dimes, dimes and One Dollar Gold pieces.
In Tom's view, his "Carson City half eagles went very strong" in the auction on August 24 "and beyond expectations." The Carson City "tens went for pretty decent money," Tom adds, in response to my inquiries.
In my view, the price realized for Bender's 1870-CC ten, $192,000, was very strong. It was PCGS graded XF45 and has a CAC sticker. On January 13, 2022, Heritage auctioned another CAC approved, PCGS graded XF45 1870-CC eagle for $132,000. I did not see that one.
I did see Harvey Jacobson's 1870-CC ten, which was PCGS graded XF45 and did not have a CAC sticker. On February 20, 2020, the Jacobson coin was auctioned by Heritage for $87,000. Bender's 1870-CC is not all that much better.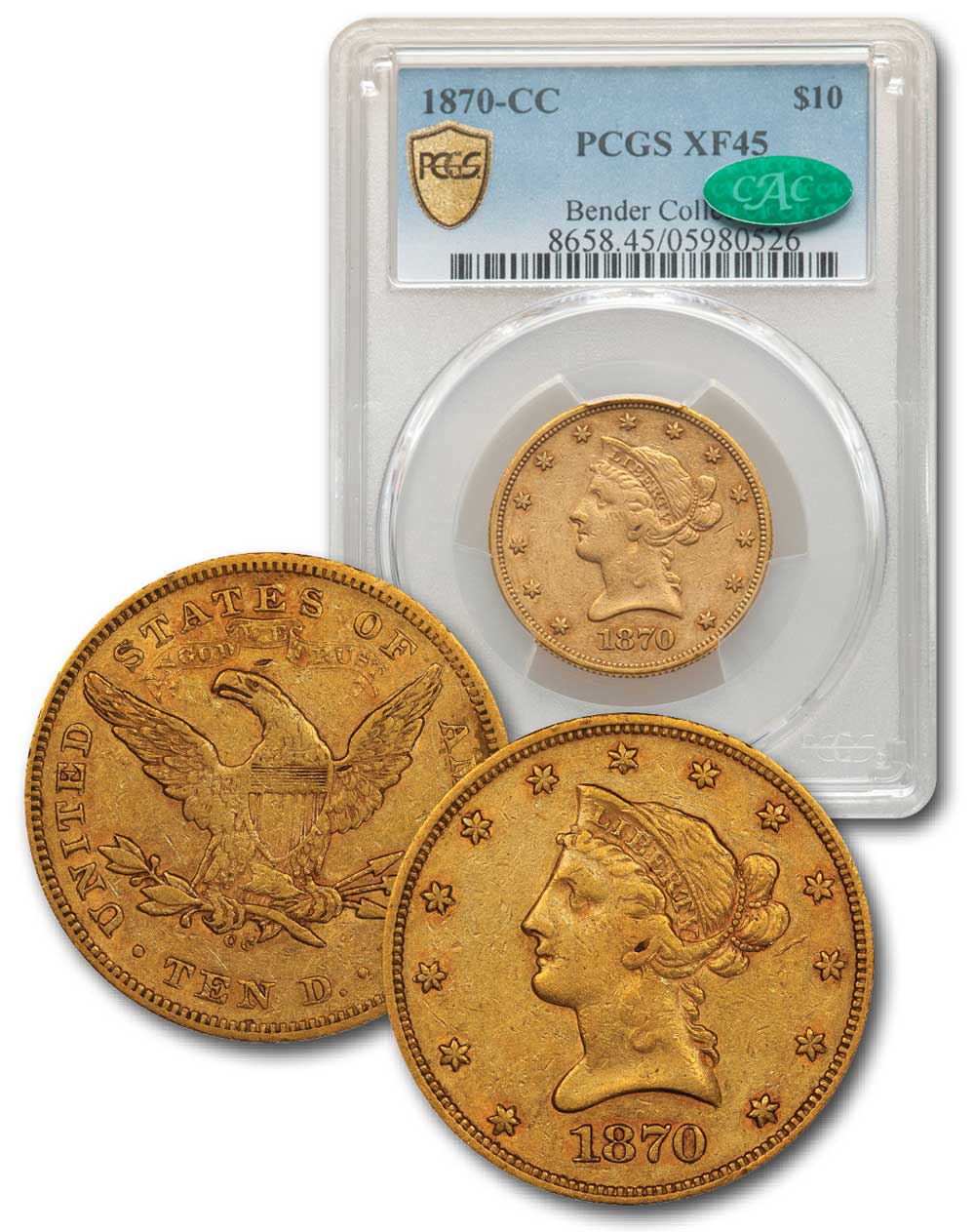 Also, PCGS lists three 1870-CC eagles as grading AU50, six as AU53 and three as AU55. NGC lists five as AU50, three as AU53, and three as AU55. Of course, these reports include some multiple counts of single coins. Even so, there could be a few that are superior to the presently discussed Bender 1870-CC, which is not wonderful. In addition to the already mentioned two that are certified as grading XF45, CAC lists an 1870-CC eagle as grading AU50 and one as AU53. The $192,000 result for Bender's coin was one of the strongest prices in the whole auction.

The 1870-CC five in the Bender Collection was a much better value, $168,000, than Bender's 1870-CC ten at $192,000. Though the ten is rarer, the 1870-CC five is in the same category of rarity. The Bender 1870-CC half eagle was PCGS graded AU58 and CAC approved.
The Bender 1870-CC half eagle is great for a certified AU58 grade, branch mint gold coin from the 1870s. The color, texture and crispness are all noteworthy in positive ways. Moreover, the Bender 1870-CC half eagle is vastly superior, in my opinion, to the PCGS graded AU58 1870-CC half eagle that Stack's Bowers auctioned for $150,000 on August 17, 2021. In the context of market levels that prevailed in August 2022, the Bender 1870-CC half eagle was one of the best values among his Carson City Mint gold coins.
In my view, many of Bender's silver coins were better values, from a logical perspective, than his gold coins in the auction on August 24. The technical soundness, originality and eye appeal of a large number of Bender's silver coins were extremely impressive, and will be discussed in the future. Also, a substantial number of Tom's coins were each earlier in at least one of the all-time greatest collections.
Copyright ©2022 Greg Reynolds
Insightful10@gmail.com
Images courtesy of Heritage Auctions, Ha.com.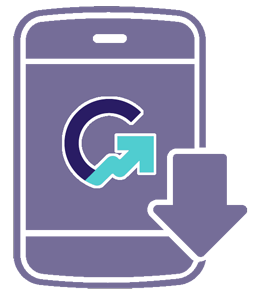 Download the Greysheet app for access to pricing, news, events and your subscriptions.
Subscribe Now.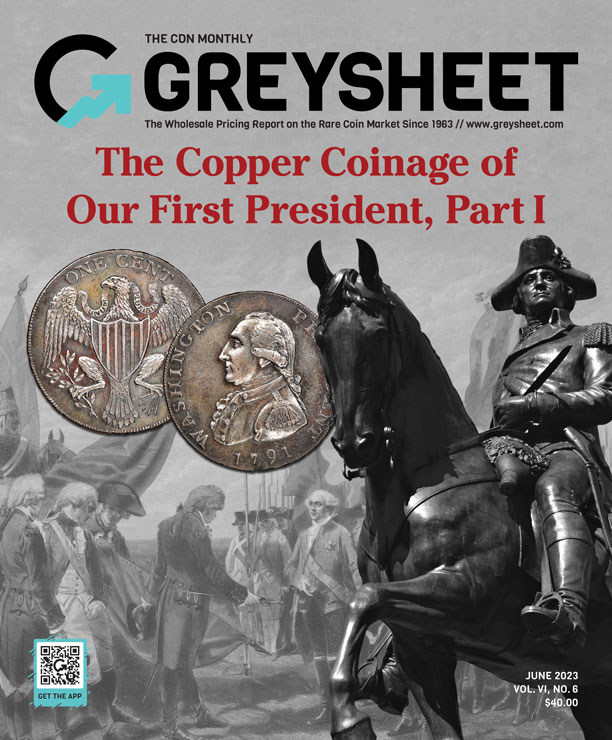 Subscribe to Monthly Greysheet for the industry's most respected pricing and to read more articles just like this.
Visit these great CDN Sponsors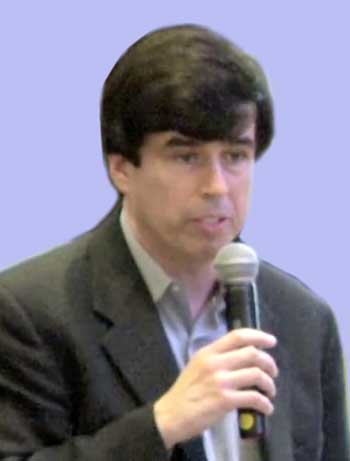 More than 750 of Greg Reynolds' articles about coins and related items have appeared in ten different publications. Reynolds has closely examined a tremendous number of rare, or conditionally rare, vintage U.S., British and Latin American coins. Furthermore, he has attended dozens of major coin auctions, including those of Eliasberg, Pittman, Newman, Gardner and Pogue Family. From the NLG, Reynolds has shared or won outright the annual award for 'Best All-Around Portfolio' a record seven times. Greg is available for private consultations and analyses, especially regarding rarities and auctions.
---