Bitcoin:

$27,191.03
$33.63
Ethereum:

$1,901.46
$1.41
Top Pops Soar in Simpson IV Coin Auction: The Super Simpson Collection, Report #3
During the evening of February 18 at the Heritage headquarters near the Dallas Fort Worth airport, the fourth auction session of coins and patterns from the Simpson Collection was held.
During the evening of February 18 at the Heritage headquarters near the Dallas Fort Worth airport, the fourth auction session of coins and patterns from the Simpson Collection was held. Most of the leading results in this auction session were for so called 'top pops,' coins that are among the five highest certified, often the sole highest, of their respective dates. Many of these brought outrageous prices.
To attain an understanding of the prices realized by top pops, it is important to be straightforward about their nature. These are often simplistically represented.
In most cases, it is misleading refer to the highest certified as the finest known of its respective date, variety or type. A coin that was graded MS66 or MS65 in the past may be certified as grading MS67 in the present by the same grading service. Furthermore, in many instances, a coin that is CAC approved may be worth more than a coin that was certified at a higher grade and did not pass at CAC. Additionally, artificially toned or otherwise doctored coins sometimes receive high grades from services. Moreover, there will always be legitimate differences of opinion among experts regarding the grades of coins. Pertinent experts often disagree as to which coin is the finest known of its date, variety or type, even if one is certified as grading above all the others.
Also, there are coins that change color while in their respective holders. This does not always mean that a such a coin should be downgraded. The Norweb-Jung 1797 half dollar, for example, increased in quality as it continued to naturally tone. It is more attractive now than it was decades ago. An immediate point is that the appearances of coins change over time, even after they are encapsulated, and the quality of a coin often changes as well.
For the reasons just mentioned, it does not make sense to refer to a coin as "the finest known" just because it has been assigned the highest grade by a service of any of its date and type. People often buy top pops to score points in registry sets or because they are told by salespeople that such coins are more likely than other coins to increase in value. Why, though, should collectors who do not own or seek top pops read about them?
In the realm of classic U.S. coins, for a collector to understand the market levels for the coins that he owns, he must attain some understanding of the values of coins that do not interest him. To a considerable extent, the values of all classic U.S. coins are intertwined, some much more so than others. For a collector to abide by a budget and to formulate an effective acquisition strategy, he or she should have some understanding of market levels overall or be advised by an appropriate expert.
It makes sense to allocate a collecting budget in an efficient and logical manner with some knowledge of the supply and demand dynamics in the coin business. If a collector is spending amounts that he or she regards as a lot of money then he or she should have some understanding of the true rarity and physical characteristics of coins that are purchased, and of how coins acquired relate to others.
Do most of the buyers of top pops really examine their coins carefully and seek to understand them? Top pops are frequently sought after by competitors in the realm of PCGS and NGC registry sets, though there are non-participants who demand them, too. There are collectors who hope to compile sets with the highest, weighted grade point averages. PCGS and NGC use different point systems to rank registry sets. A collector who never registers his sets may form his own version of a weighted grade point average in his own mind. Not every buyer of top pops is building PCGS registry sets, though a majority are probably doing so.
In some instances, a top pop may bring a strong price because serious bidders very much like the coin and would fervently desire it even if it was not a top pop. It is certain, however, that many top pops brought very strong prices in the Simpson IV auction session.
The $156,000 result for the Simpson Collection, PCGS graded MS67+ 1855 One Dollar Gold piece could be used as one piece of evidence to suggest that market prices are rising. My impression, however, is that this is a top pop that brought a very strong price in this one auction. This price realized is probably apart from demand for gem quality One Dollar Gold pieces in general.
Type II One Dollar Gold pieces (1854-56) are scarce overall and gems are condition rarities. For the whole design type, PCGS has graded five as MS67 and two as MS67+, with none listed as MS68 or higher. Therefore, this is one of the two highest graded by PCGS and thus a top pop that could be used to gain points in multiple registry sets, including a set of One Dollar Gold pieces by date (and mint), a comprehensive type set of all U.S. coins and a type set devoted to U.S. gold coins.
Coincidentally, the other PCGS graded MS67+ 1855 One Dollar Gold piece was auctioned in March 2020 by Stack's-Bowers for $120,000. That same coin was earlier auctioned by Heritage in November 2007 for $97,750, though PCGS did not assign plus grades to coins until March 2010 and NGC started doing so a short time later. It is likely that the Simpson 1855 One Dollar Gold piece was part of a rage for top pops in Simpson IV.
A CAC approved MS65 grade 1855 might sell for $30,000, less than one-fifth of the price realized for the just mentioned Simpson 1855, $156,000. Even a CAC approved, PCGS graded MS67 (not 67+) 1855 would probably have sold for much less than $156,000. The CPG-CAC retail estimate is $132,000 for a CAC approved MS67 grade 1855, and auction prices are frequently below retail price levels.
Another top pop, the Simpson 1851 One Dollar Gold piece is PCGS graded MS68+ and CAC approved. The $108,000 result for this coin is higher than the auction price for the same coin in August 2011, $94,000.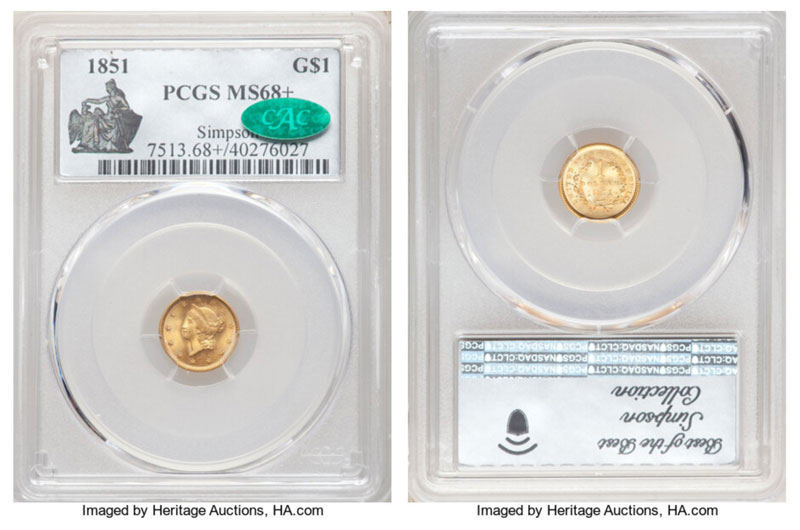 The CPG-CAC retail price estimate for this 1851 is $42,000. After the 1853, the 1851 is the most common Liberty Head One Dollar Gold piece in mint state grades. Only one 1851, however, is currently listed as MS68 and only one, this coin, was graded MS68+ by PCGS. As experts at CAC ignore the plus aspect of plus grades assigned by PCGS and NGC, the price realized is probably linked to the plus designation by PCGS and this coin's top pop status.

Upon close inspection, this 1851 has numerous noticeable imperfections, both mint-caused defects and very small contact marks. I have seen several other Liberty Head One Dollar Gold pieces that have more eye appeal, in my personal opinion.
A CAC approved MS66 1851 One Dollar Gold piece would probably cost around $5,000. The reality that someone paid more than twenty-one times as much for the Simpson 1851 is consistent with my conclusion that there was a rage for top pops in the Simpson IV sale.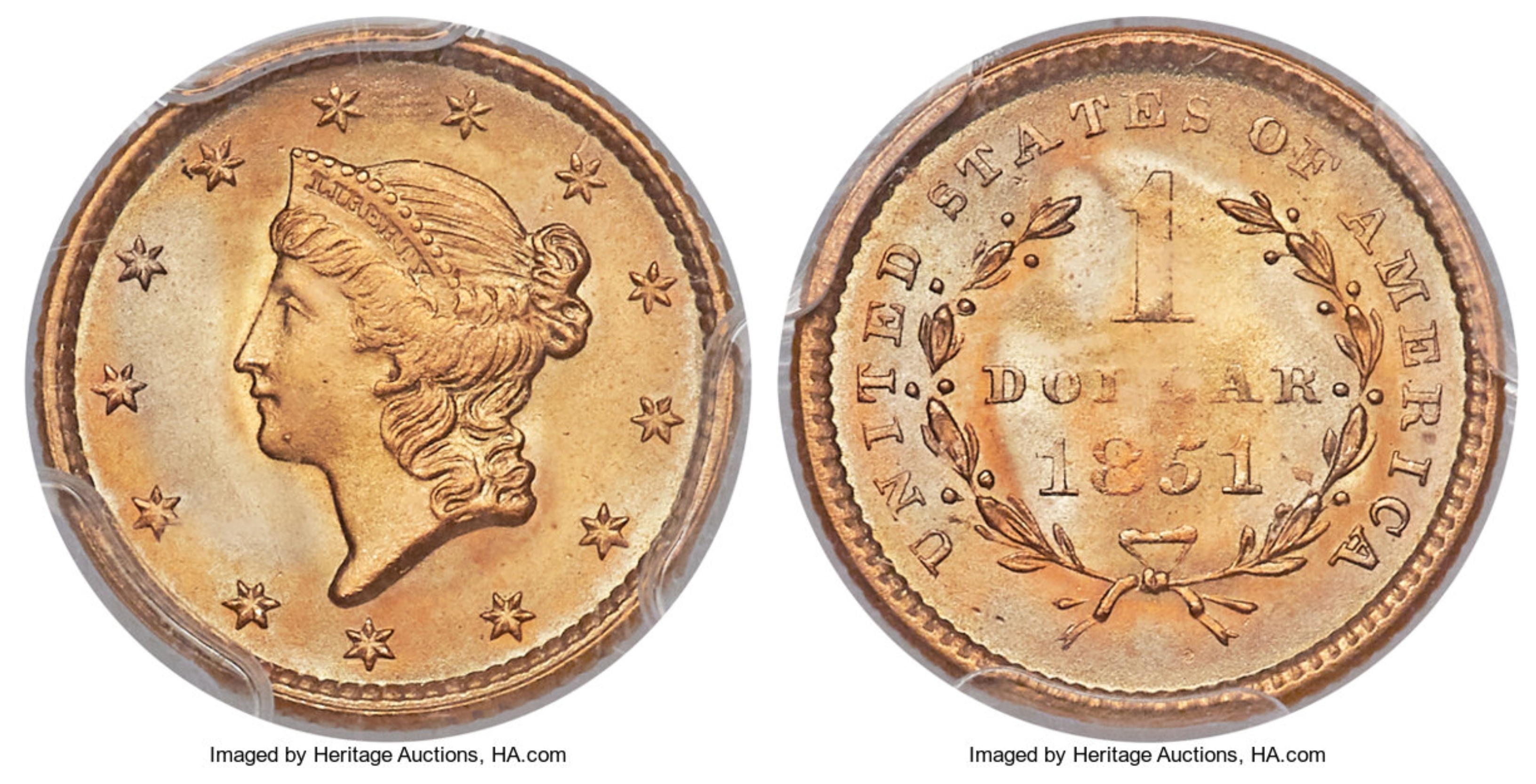 The Simpson 1916-S half eagle is one of three that were each PCGS graded MS66 and there are two that were PCGS graded as MS66+. PCGS does not report a 1916-S half eagle above MS66+.

The Simpson 1916-S does not have a CAC sticker. The $110,000 result is very strong, for sure, a top price for a top pop.
The CAC approved, PCGS certified Proof-67+ Deep Cameo 1888 Morgan silver dollar is unquestionably a top pop. The collector who refers to himself as "Perfection" bought this 1888. "I did not really want to but I have the top PCGS registry set so I had to buy two Proof Morgans in Simpson IV," Mr. Perfection revealed to me.
Among 1888 Morgans, this is the only Deep Cameo designated Proof that is graded higher than 66 by PCGS. With a Cameo rather than a Deep Cameo designation, there is one 1888 that is PCGS certified as Proof-67.
As of March 8, 2021, the PCGS price guide value for this PCGS certified Proof-67+ Deep Cameo 1888 Morgan was $47,500. The $90,000 result in the Simpson IV session is quite newsworthy.
The result for the PCGS certified Proof-69 1912 quarter in Simpson IV is newsworthy, too. This 1912 quarter was earlier in the John Hugon Collection, which Heritage auctioned on January 12, 2005. The Hugon-Simpson 1912 is an amazing coin, yet many certified Proof-67 and -68 Barber quarters are stunning. Many of these toned wonderfully in their original mint packaging. There are other Proof Barber quarters that are more spellbinding than this coin, in my view.
The $84,000 result for this Proof 1912 quarter seems again to be connected to the top pop concept. This same coin realized $46,000 in January 2005, in a sale that went extraordinarily well during a time period when there was much more enthusiasm for gem quality Barber coins than there has been over the past five years.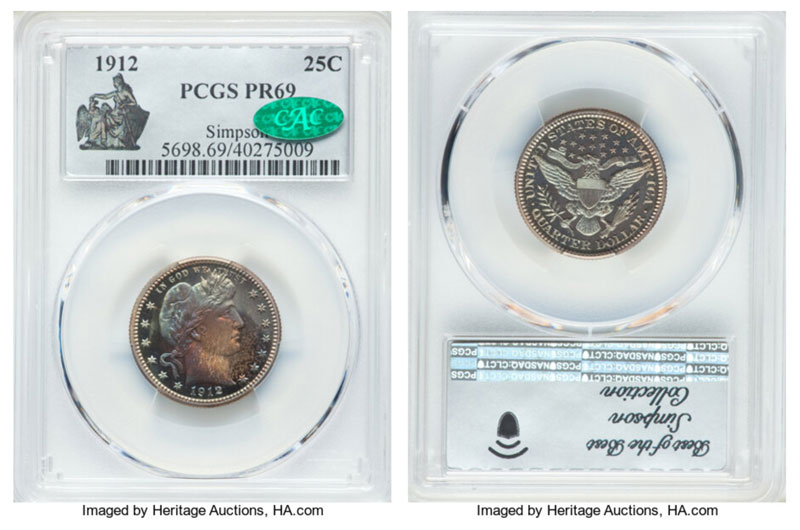 While markets for rare U.S. coins in general recovered well after the 2008-09 downturn, markets for Proof Barber coins have yet to reach levels attained during earlier time periods. The $84,000 result for the Hugon-Simpson 1912 on February 18 was extremely strong. A CAC approved, Proof-67 1912 quarter would probably retail for around $3,500.

In the case of the Hugon-Simpson 1912 quarter, the distinction between a 69 grade and a 67 grade relates far more to the notion of a top pop than it does to the quality or attractiveness of Proof Barber quarters. There are many very attractive and naturally colorful, PCGS and NGC certified Proof-67 and Proof-66 1912 quarters around. The Hugon-Simpson 1912 is not one of the most spellbinding Proof Barber quarters that I have ever seen.
The Simpson Collection PCGS certified Proof-66 1915 quarter eagle and the CAC approved, PCGS graded MS64+ 1910-S half eagle are mentioned here to illustrate the point that coins that were certified an increment or two behind the pertinent top pops did not fare as well in a financial sense as top pops in the Simpson IV sale. This 1915 quarter eagle realized $31,200, a moderate price inline with high wholesale to low retail market values over the last two years.
The 1910-S half eagle in the Simpson IV session was PCGS graded MS64+ and CAC approved. PCGS reports five 1910-S half eagles as grading MS65, one as MS65+ and one as MS66.
The $28,800 result was a weak to moderate price. Over the last ten years, at least three CAC approved MS64 (not 64+) grade 1910-S half eagles have realized substantially more than $28,800 at auction.
In the Simpson IV session, a PCGS graded MS65+ 1911-S half eagle realized $84,000. The PCGS price guide value is $65,000.
This 1911-S was one of two that have been PCGS graded 65+ and PCGS has certified just one 1911-S half eagle as grading MS66. Neither PCGS nor NGC has graded a 1911-S half eagle as MS67 or higher.
The Simpson 1911-S is one the three highest certified by PCGS, certainly a top pop. It does not have a CAC sticker.
I am not commenting upon or implying an opinion about this coin's quality here. A question as to who agrees with the MS65+ grade assignment is beside the immediate point that this coin has substantial value to someone who has built, is building or is planning to build a top PCGS or NGC registry set of Indian Head half eagles. Did the two leading bidders actually view this coin before the auction?
It is likely as well that the top pop status of the Simpson 1918-D quarter played a role in determining the price realized, $49,200. This is one of only three Full Head designated 1918-D quarters that PCGS reports as grading MS67. No FH 1918-D has been graded MS67+ or higher by PCGS, and NGC does not report any at the MS67 level. In December 2017, Heritage auctioned a PCGS certified MS66+ Full Head 1918-D quarter for $9,900, around one-fifth as much as the Simpson 1918-D just realized.
The Simpson Collection contained the only 1902 half dollar to have been PCGS graded 68 regardless of designation or striking format. It was PCGS certified as Proof-68 Cameo and has a sticker of approval from CAC. The price realized, $48,000, is around six times the value of a CAC approved Proof-67 Cameo 1902 half.
For this 1902 half, the CPG-CAC retail price estimate is $19,800 and the PCGS price guide value is $32,500. The $48,000 result was very strong. Proof Barber halves have not been rising in value.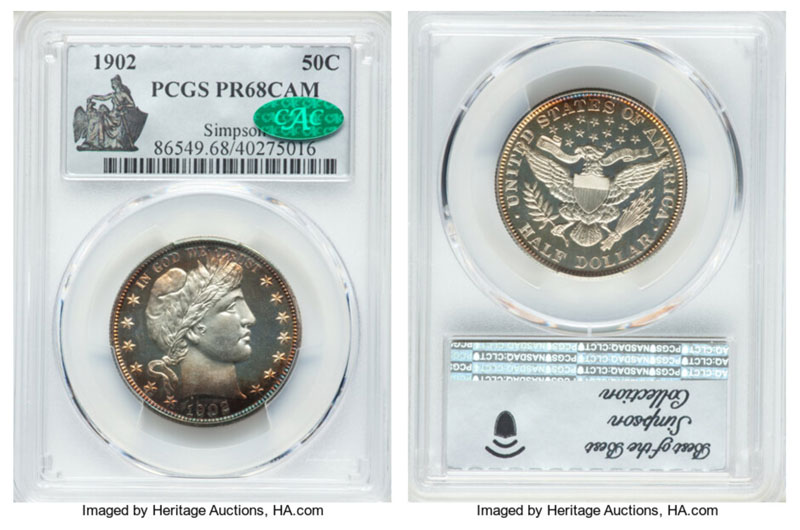 A CAC approved, PCGS graded MS68+ 1879 dime is clearly a top pop. The price realized, $22,800, is the highest auction price for an 1879 dime in more than four years and possibly the second highest all time. Supergrade 1879 dimes may have been worth more in May 1989 or March 1990 than they are now.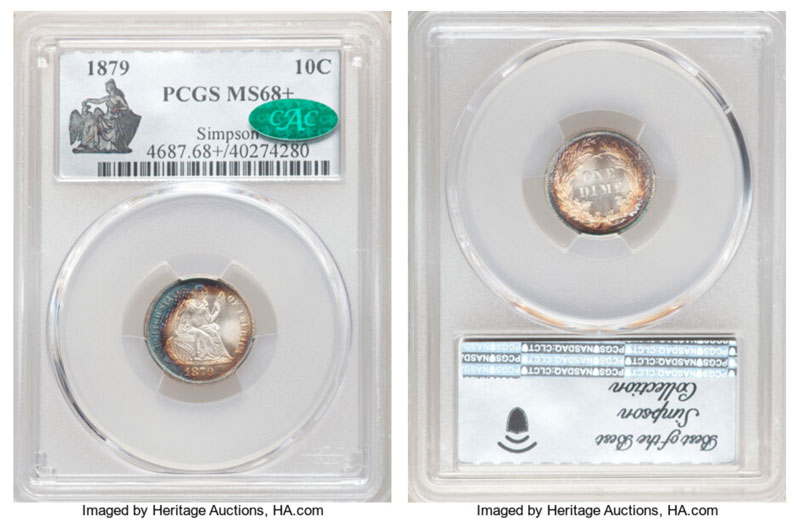 I believe that the 1855 Three Cent Silver in Simpson IV was upgraded by PCGS from MS66+ to MS67, and is now clearly the top pop in the PCGS population report. It does not have a CAC sticker. The $48,000 result was certainly very strong.

The Simpson Collection business strike 1872 in this sale realized $57,600. It was CAC approved and is the only PCGS or NGC graded MS68 1872 Three Cent Silver.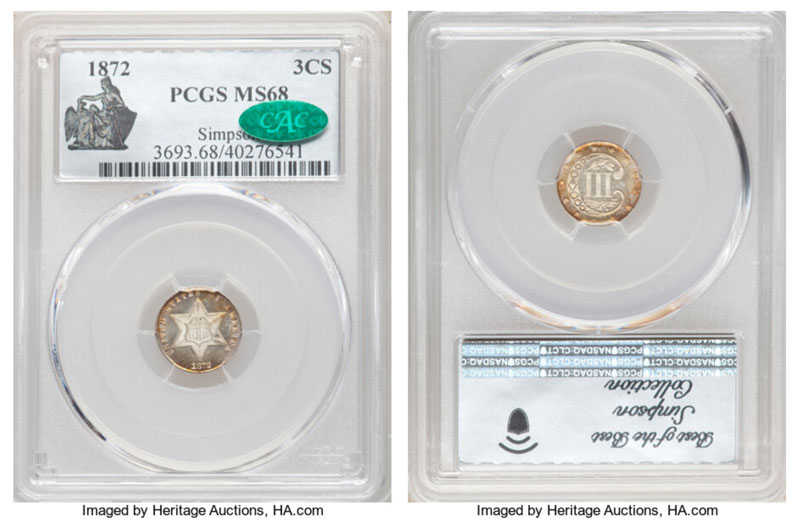 Very strong results for three or four top pops in one auction could be a function of collectors or their respective agents being thrilled about the individual coins. The overall trend of many top pops realizing very strong prices in Simpson IV, while coins that were one of two grade increments behind top pops did not bring such strong prices, demonstrates that there was incredible competition for top pops in the Simpson IV session. This trend in one auction is not necessarily indicative of phenomena in coin markets as a whole.

A major auction event, especially an auction of distinctive items from one consignor, may have a life of its own that is not closely connected to market realities. To gauge changes in market levels, there is a need to understand past prices, the culture of coin collecting and customs in the coin business, in addition to analyzing results in multiple auctions and learning about related private transactions.
Copyright ©2021 Greg Reynolds
Insightful10@gmail.com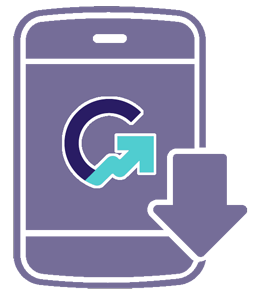 Download the Greysheet app for access to pricing, news, events and your subscriptions.
Visit these great CDN Sponsors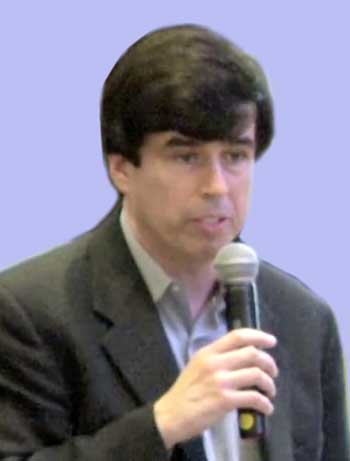 More than 750 of Greg Reynolds' articles about coins and related items have appeared in ten different publications. Reynolds has closely examined a tremendous number of rare, or conditionally rare, vintage U.S., British and Latin American coins. Furthermore, he has attended dozens of major coin auctions, including those of Eliasberg, Pittman, Newman, Gardner and Pogue Family. From the NLG, Reynolds has shared or won outright the annual award for 'Best All-Around Portfolio' a record seven times. Greg is available for private consultations and analyses, especially regarding rarities and auctions.
---