Platinum:

$1,028.00
$22.00
Palladium:

$1,414.50
$4.00
Bitcoin:

$25,702.01
$1,244.88
Ethereum:

$1,811.35
$65.24
Understanding Coin Grading
COIN GRADING IS ONE OF THE MOST IMPORTANT FACTORS IN VALUING A COIN.
The other factors are:
Scarcity – how many were struck
Strike – how well-struck the coin is
Luster – does the coin have typical or atypical luster
Provenance – was the coin in a well-known collection in the past
Attractiveness – does the coin have rainbow toning that makes it significantly more valuable or is it unattractively toned; how attractive is the coin overall
Supply – supply and demand also contribute to a coin's desirability—is it popular or do few people collect it.
All of these factors affect the coin's value and desirability.
When coin collecting and dealing started in the United States in the 1850s, it was pretty simple. There were "used" coins and "new" coins; while there were wide variations within those two grades, there were not huge differences in the prices.
Grading evolved from there to three grades: "good"—well worn coins but all major details showing; "fine"—much more detail visible and some mint luster present; "uncirculated"—like new with no wear and luster evident.
As coin collecting gained popularity into the 20th century collectors and dealers realized that not all fine coins were the same—some had more wear, others had less. As significant as the differences were with the fine grade, the differences were magnified in the uncirculated grade. Adjectival terms began to be used like "very fine," "extremely fine," and "gem uncirculated." These gained popularity and came into popular use.
This search for more accurate and precise grading culminated in 1949 when Dr. William Sheldon proposed a grading scale grading for coins, numerically from 1 to 70. It was included in his book "Penny Whimsy" which defined grading for United States Large Cent coins.
The Sheldon Scale comprises 18 actual numerical grades in 12 adjectival types. The higher the number the closer the coin is to perfection. The scale is as follows:
ORIGINAL SHELDON SCALE
| | | | |
| --- | --- | --- | --- |
| 1 |  Basal State | 20, 30 |  Very Fine |
| 2 |  Fair | 40 |  Extremely Fine |
| 3 |  Very Fair | 50 |  About Uncirculated |
| 4, 5, 6 |  Good | 60 |  Mint State |
| 7, 8, 10 |  Very Good | 65 |  Mint State |
| 12, 15 |  Fine | 70 |  Mint State |
IN USE, THE ABOVE GRADES WERE MODIFIED FOR CLARITY:
| | | |
| --- | --- | --- |
| 3 |  Very Fair |  Became About Good |
| 60 |  Mint State |  Became Uncirculated |
| 65 |  Mint State |  Became Gem Uncirculated |
| 70 |  Mint State |  Became Perfect Uncirculated |
With the advent of the professional third-party grading services—the Professional Coin Grading Service (PCGS) in 1986 and Numismatic Guaranty Corporation (NGC) in 1987—an 11-point Uncirculated grading scale was implemented. At first there was much debate between dealers and collectors about consistently being able to discern an MS64 graded coin from an MS65, but by employing consensus grading and grading finalizers, the market has accepted these grades for uncirculated coinage.
The grading services took the scale that Sheldon had defined, and they dramatically improved it for accuracy. This 70-point scale is now in use for ALL United States and world coins and currency as well, in addition to Proof coins. It gained world-wide respect and use far beyond the world of Large Cents that Sheldon envisioned.
Every single one of these "improvements" were met with skepticism and disdain by a portion of the coin community when they were first implemented—people tend to resist change. But all have been accepted by the community at large.
In 2007, John Albanese, an original PCGS dealer at the start and the founder and seller of NGC founded Certified Acceptance Corporation (CAC). For a fee CAC would review NGC and PCGS graded coins and for those with above-average eye appeal they would place a green bean-shaped sticker on the NGC or PCGS holder. For coins that CAC felt were under-graded, CAC would place a gold bean sticker on the holder. CAC was originally met with skepticism for the value of their stickers, but market acceptance and significantly higher prices for CAC stickered coins proved that skepticism was unfounded.
In November of 2022, NGC announced a new 10-point grading scale for uncirculated modern coinage, called NGCX. Currently available from select retailers, there is a strong argument for a grading system that is compatible with grading systems for other collectibles, especially in today's world where sports cards and other collectibles are widely collected and popular.
Also in November of 2022, CAC announced that they are establishing themselves not only as a company that reviews the grades of PCGS and NGC graded coins, but they will also begin to grade raw coins in their own holders. This gives both PCGS and NGC another worthy competitor whose grading standards are already accepted in the marketplace.
As you know, coins are authenticated and then graded by PCGS, NGC and soon by CAC. But after authenticating a coin, it is closely examined to ensure that the coin has not been cleaned, doctored, artificially toned, or improved in any way.
Originally, the coins would not be encapsulated in an NGC or PCGS holder, it would be returned in a soft plastic holder—unaffectionately referred to as a "body bag." But due to overwhelming requests from customers of both companies, they both began encapsulating these problem coins but not assigning a numerical grade.
The coins that are "details graded" are described by the amount of detail the coin would have for its grade were it not for the problem that the grading service identified, For example, an uncirculated 1922 Peace Silver Dollar that has been cleaned would be graded as: 1922 Peace Dollar – Uncirculated Details – Improperly Cleaned. Other problems that are covered under details grading include environmental damage, repairs, harsh cleaning, scratches, and whizzing. Coins with altered surfaces or with any foreign material as well as counterfeits or coins with altered dates or mintmarks are not encapsulated or graded.
PCGS may not describe the imperfection on a details graded coin on the insert and in those cases the insert relates a code associated with that problem. The problems are identified in a two digit code on the insert where the numerical grade would otherwise be. These PCGS-described imperfections are:
| | | |
| --- | --- | --- |
| 82 |  Filed Rim(s) |  Rim(s) and/or edge is filed. |
| 91 |  Questionable Color |  Any artificial re-toning – dipped copper. |
| 92 |  Cleaning |  Harsh cleaning or polishing. |
| 93 |  Planchet Flaw |  Generally large – prominent flaw(s). |
| 94 |  Altered Surfaces |  Any applied substance (wax, putty, lacquer). |
| 95 |  Scratch(s) |  Large – prominent scratch(s). |
| 97 |  Environmental  Damage |  Corrosion, excessive toning, verdigris. |
| 98 |  Damage |   Any metal movement. |
Much of the coin community is divided as to whether a collector should buy "details" coins. These coins do not have standard pricing, and some are sold at large discounts in comparison to problem-free specimens.
Some dealers recommend details coins for the rare key dates, especially where a problem-free specimen may be out of the collectors price range. In this case some collectors opt for a higher-grade details coin while other collectors decide to buy much lower-grade coins than the rest of their collection. And even some collectors would rather have an empty hole in their album than a less than problem-free coin. Again, this is up to you to decide whether or not details coins are acceptable in your collection.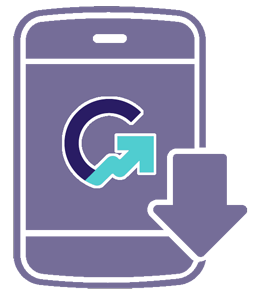 Download the Greysheet app for access to pricing, news, events and your subscriptions.
Visit these great CDN Sponsors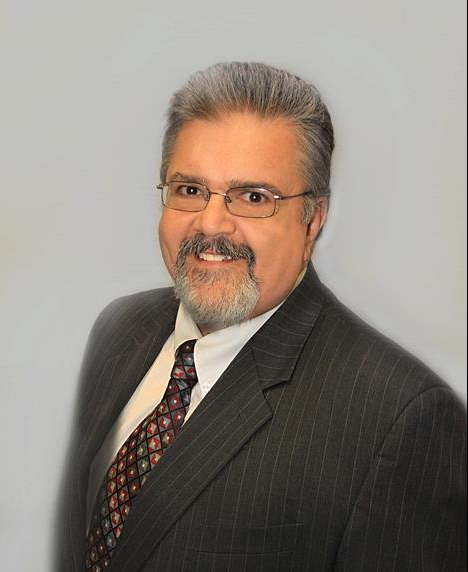 Mike Garofalo has been a coin dealer for over 40 years and recently retired as Director of Numismatics from APMEX. He has been both a wholesale dealer and a retailer. A prolific writer, he enjoys bringing to light previously unknown numismatic facts. He can be reached at
Mike@NumismaticAuthor.com
---