Bitcoin:

$23,246.51
$123.19
Ethereum:

$1,604.84
$5.33
Veteran US Mint Official Jon Cameron Joins NGC Program of Hand-Signed Labels
SARASOTA, Fla. (Sept. 13, 2019) — Jon J. Cameron, who recently retired from his position as the US Mint's Associate Director of Numismatic, Bullion and Coin Studies, ha
SARASOTA, Fla. (Sept. 13, 2019) — Jon J. Cameron, who recently retired from his position as the US Mint's Associate Director of Numismatic, Bullion and Coin Studies, has agreed to autograph certification labels exclusively for Numismatic Guaranty Corporation® (NGC®).
Cameron spent 41 years in federal service. In 2013, he joined the US Mint, where his first job was to establish and serve as Director of the Office of Coin Studies, which monitored trends in the use of cash, emerging payment technologies, research into alternative metals and trends and policies of other nations' mints.
He added the responsibilities of leading Numismatic, Bullion and Coin Studies in 2015. From that time until his retirement in May 2018 Cameron was deeply involved in the production of many of the US Mint's most popular coins, including:
the American Silver, Gold and Platinum Eagles;
the first US Mint palladium coin, the 2017 High Relief American Palladium Eagle;
the American Gold Buffalo;
the 2016-W Gold Mercury Dime, Standing Liberty Quarter and Walking Liberty Half Dollar;
the 2017 US Mint 225th Anniversary Gold $100 and Silver Medal; and,
the US Commemorative Coin Series.
Cameron's currency-related career dates to 1972, when he went to work for the Federal Reserve Bank of Richmond. Cameron spent 34 years with the Federal Reserve System where, as a senior manager, he gained experience in cash operations, internal controls, anticounterfeiting, new currency designs and public education. He also was Director of the International Currency Awareness Program — a task force of the Mint, Treasury Department, Federal Reserve and Secret Service that studied how US currency is used abroad as well as the extent of counterfeiting outside the United States.
In 2006, he became Associate Director of the Bureau of Engraving and Printing's Eastern Currency Facility in Washington, DC.
"I spent 41 years working to safeguard the quality and integrity of US coins and currency," Cameron said. "I am excited to now work with NGC, which shares a similar mission by providing its expert services to coin collectors with a strong commitment to quality and integrity."
"Jon Cameron is an ideal fit for our industry-leading Authentic Hand-Signed Labels program," said Mark Salzberg, NGC Chairman and Grading Finalizer. "He has played a key role in many of the most interesting and popular US coins of the last decade."
Cameron now does consulting work as CEO of Cameron Associates LLC.
NGC Authentic Hand-Signed Labels pair an influential person's autograph with a coin to create a one-of-a-kind collectible. The roster of people who have signed NGC labels includes Elizabeth Jones, the 11th US Mint Chief Engraver; former US Mint Director Edmund C. Moy; and John Herrington, the first person enrolled in a Native American tribe to go into space.
NGC Jon Cameron Authentic Hand-Signed Labels will be available soon from select retailers.
To learn more about NGC Authentic Hand-Signed Labels, visit NGCcoin.com/SignatureLabels.
About Numismatic Guaranty Corporation® (NGC®)
NGC is the world's largest and most trusted third-party grading service for coins, tokens and medals, with more than 44 million collectibles certified. Founded in 1987, NGC provides an accurate, consistent and impartial assessment of authenticity and grade. Every coin that NGC certifies is backed by the comprehensive NGC Guarantee of authenticity and grade, which gives buyers greater confidence. This results in higher prices realized and greater liquidity for NGC-certified coins. To learn more, visit NGCcoin.com.
# # #
© 2019 Numismatic Guaranty Corporation of America. All rights reserved.
NGC, NCS, PMG, CGC, CCS, ASG, CAG and CCG are the registered trademarks or unregistered trademarks of Numismatic Guaranty Corporation of America, and/or its related companies in the United States and/or other countries. All other names and marks referenced in this release are the trade names, trademarks, or service marks of their respective owners.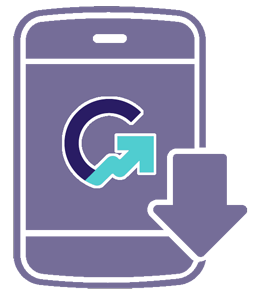 Download the Greysheet app for access to pricing, news, events and your subscriptions.
Visit these great CDN Sponsors
Source: Certified Collectibles Group

The Certified Collectibles Group (CCG) is a set of independent third-party companies (NGC, NCS, PMG, CCG, CCS, ASG & CAG) focused on the expert authentication, grading and conservation of collectibles.
---