Palladium:

$2,078.00
$12.00
Bitcoin:

$22,943.09
$405.56
Ethereum:

$1,826.39
$41.32
Why Coin Year Sets (Still) Make Great Gifts
By Joshua McMorrow-Hernandez, Editor  One of the first coin gifts I ever gave to anyone was a set of 1953 coins for my mom's 41st birthday in 1994. I was young and had
By Joshua McMorrow-Hernandez, Editor 
One of the first coin gifts I ever gave to anyone was a set of 1953 coins for my mom's 41st birthday in 1994. I was young and had only a few dollars to spend on giving a gift. But Mom waxed mid-century nostalgia with me when she opened up her year set and saw a circulated 1953 Lincoln wheat cent, 1953 Jefferson nickel, 1953 Roosevelt dime, 1953 Washington quarter, and 1953 Franklin half dollar. I remember the story she told me about her seeing her dad — my grandfather — carrying Franklin halves in his pocket when she was growing up, and she expressed joy at the sight of the Lincoln wheat cent. "I haven't seen any of these in years," she said, smiling at me and pointing out the wheat stalks. The coin year set, at the time, cost me only $6.95 through a major mail-order service; of course, the price of silver has certainly increased since 1994.
Fast-forward to today, and I still enjoy giving year sets to people on their birthdays and anniversaries. Not necessarily proof sets (though I do give these to younger folks born since the 1970s) — but privately assembled (some may say "put-together") year sets.
Why year sets? For many reasons, really. Unlike proof sets, which may cost a bundle if they're from the 1950s or earlier, a year set can be assembled with circulated coins, saving money and serving as a unique memento — there's really only one year set jut like it.
There's another benefit to gifting coin year sets, too: one can be made for essentially any year. While no proof sets are available from before 1936, and none were made from 1943 through 1949 or during the years 1965 through 1967, a year set can be assembled representing any year during which coins were struck. For US coins, that's virtually all years since 1793. Sure, some years were leaner than others — 1815, 1922, and the period spanning 1929 through 1933 immediately come to mind. But there are still endless possibilities for creative year set gifters.
Then, we have price to think about… Year sets are economically flexible. They can be about as cheap or expensive as one desires, within ranges of predetermined coin values, of course. You don't always have to choose the most expensive coins to go into a year set. You might include low-grade common issues, expensive scarce dates, choice uncirculated specimens — even varieties and errors, if you so desire. It's that inherent versatility that helps make year sets enjoyable for gifters to assemble and fun for recipients to receive.
At the end of the day, giving the gift of coins is all the more satisfying when everyone involved feels like they're winning. And with gift sets, everyone does: the giver who can offer a personalized gift within his or her budget, the dealer who sells the coins and can move material out of inventory, the recipient who just scored an awesome numismatic gift, and the hobby itself — which may have picked up a new and enthusiastic follower by way of the (perhaps formerly non-collecting?) person who just received that year set of coins.
I've never gone wrong gifting year sets. People love them, I enjoy giving them, and they're ideal for introducing people to the wonderful world of coins. What better way to make someone's special day even more special? There are more coin gifts, numismatic novelties, and modern issues than ever before, but as far as I'm concerned the trusty old coin year set still is one of the best gifts money can buy.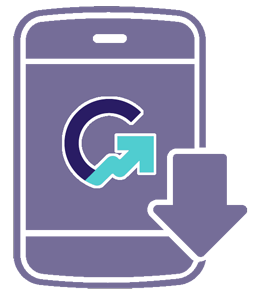 Download the Greysheet app for access to pricing, news, events and your subscriptions.
Subscribe Now.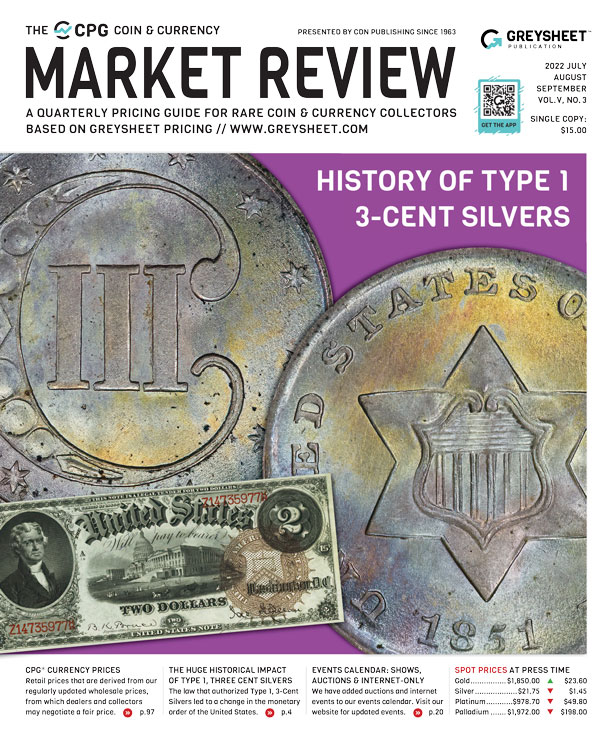 Subscribe to CPG© Coin & Currency Market Review for the industry's most respected pricing and to read more articles just like this.
Visit these great CDN Sponsors
---