Bitcoin:

$16,576.22
$38.25
Ethereum:

$1,218.72
$3.70
Coin Collecting 201 - Introduction to Coin Values
"How much is my coin worth?" is the most asked question in coin collecting. Discover the factors that influence the value and prices of coins.
What Gives a Coin Value?
There is no single factor that determines a coin's value. Instead, many factors interact together to determine a coin's value. Additionally, the term "value" (or wholesale price) is typically the amount of money you would receive when you sell the coin. Conversely, "price" (or retail price) is the amount you would spend to purchase a coin. Many people use these interchangeably, but they have very different meanings.
Rarity
The rarity of a particular coin is the most influential factor in determining a coin's value. However, this also must be coupled with demand for the coin. For example, a painting by Picasso will sell for more money than a painting by a lesser-known artist. This is because Picasso's paintings are unique, and there are many more people collecting his paintings. The same thing goes for coins.
For example, the 1909-S V.D.B. Lincoln cent had 484,000 coins minted and sells for over $1,000 in uncirculated condition. On the other hand, only 600 1868 Proof Three-Cent Nickel Pieces were minted and can be purchased for about $300. The vast difference in price is because more people collect Lincoln cents than Three Cent Nickel coins.
The absolute bottom line determining supply is how many coins have survived over the years. As coins circulate, they get lost. Additionally, banks remove them from circulation because they are excessively worn or damaged. Additionally, people can remove coins from circulation and melt them for their metal value. All of these factors determine the survival rate for a particular coin.
Intrinsic Value
Coins are made with different types of metals. This ranges from base metals, such as copper, nickel, and steel, to precious metals, such as silver, gold, and platinum. Therefore, a gold coin with one ounce of gold will never sell for less than the spot price of gold. For example, an 1857 Liberty Head twenty-dollar gold coin has 0.9675 Troy ounces of gold in it. Therefore, if gold sells for $2,000 per Troy ounce, the coin will never sell for less than $1,935.
Deal or No Deal
Finally, a coin is worth exactly what someone will pay for it. Whether buying a coin or selling it, the deal will depend upon several factors. For example, if you want to buy a 1909-S V.D.B. Lincoln cent, and a coin dealer has twenty in stock, he may be willing to lower his price to reduce his inventory. On the other hand, if you're trying to sell the same dealer a 1909-S V.D.B. Lincoln cent, he may offer you below market value or not make an offer at all because he already has too many in stock.
Making the Grade
Coin collectors want to assemble a collection of coins in the best condition possible. Just like buying a used car, a car with low mileage, no problems, and is structurally sound will sell for a higher price than a car with high mileage, rust spots, worn tires, and a cracked windshield. The same is true for coins. A coin that is problem free and like new will attract more coin collectors than a coin that is worn, scratched, or corroded.
Evaluating the coin's overall condition is known as coin grading. The better condition that a coin is in, the higher the grade it will receive. This is done on a seventy-point scale ranging from 1 (Poor - barely recognizable) to 70 (Mint State 70 - perfect uncirculated). A coin grade is an opinion and is not a scientific process. However, standards have been developed that most coin dealers and collectors will agree with.
Learning to grade coins is an in-depth and detailed process. Stay tuned for future articles on how you can learn about coin grading.
How Much Is My Coin Worth?
So, how do you know the value of your coin? There are many different resources to choose from to help you determine the coin's value before you buy or sell it. The most popular resource is the "A Guide Book of United States Coins," also known as the Red Book. This book has been published annually since 1947 and lists retail values for United States coins.
Additionally, professional grading companies such as Professional Coin Grading Service (PCGS) and Numismatic Guarantee Corporation (NGC) provide online retail pricing for the coins they grade. For rare coins, it is best to consult auction houses such as Heritage, Great Collections, or Stacks Bowers for previous auction results.
Of course, the best resources can be found online at the Greysheet website. Here you can find up-to-date retail pricing for various United States and world coins. If you prefer a print publication, you can subscribe to the CPG® Coin & Currency Market Review . Retail values for United States coins and currency are published four times yearly with the most current and reliable pricing data available.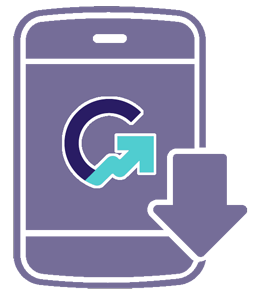 Download the Greysheet app for access to pricing, news, events and your subscriptions.
Subscribe Now.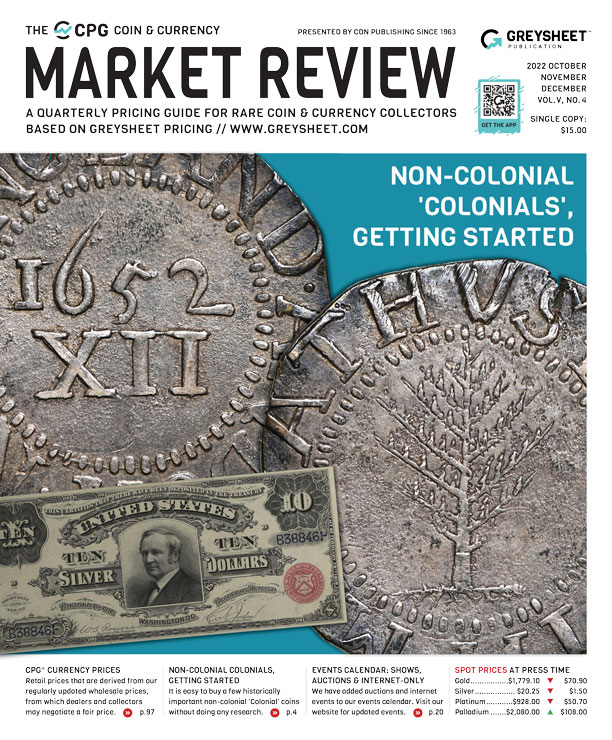 Subscribe to CPG© Coin & Currency Market Review for the industry's most respected pricing and to read more articles just like this.
Visit these great CDN Sponsors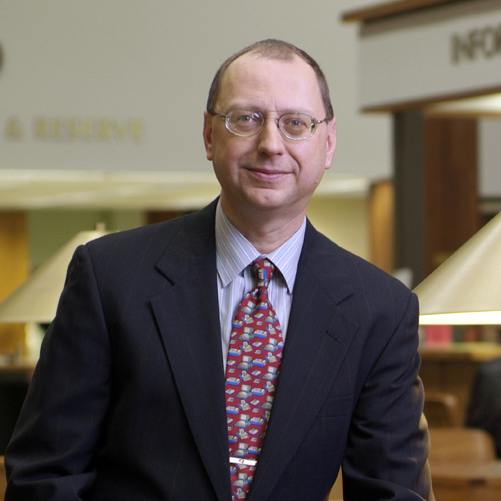 James Bucki is a coin collector, part-time coin dealer, and professional numismatic writer. James has been educated by some of the leading professionals in the coin collecting industry. He has received national recognition for outstanding coin collections and has won various awards for his coin exhibits at coin shows.
---