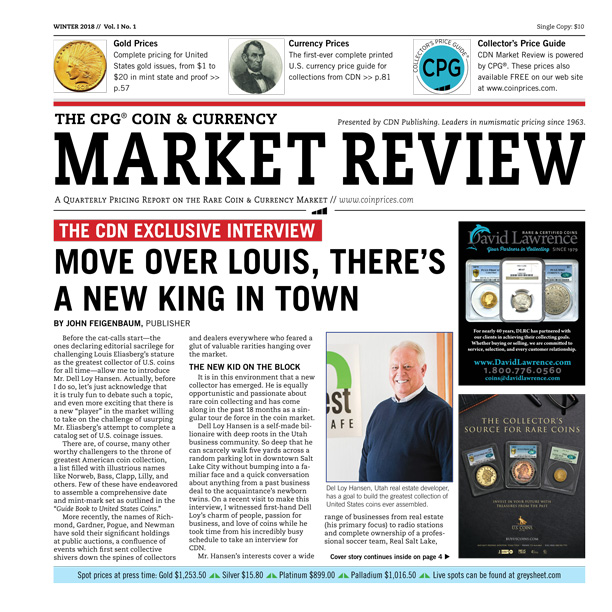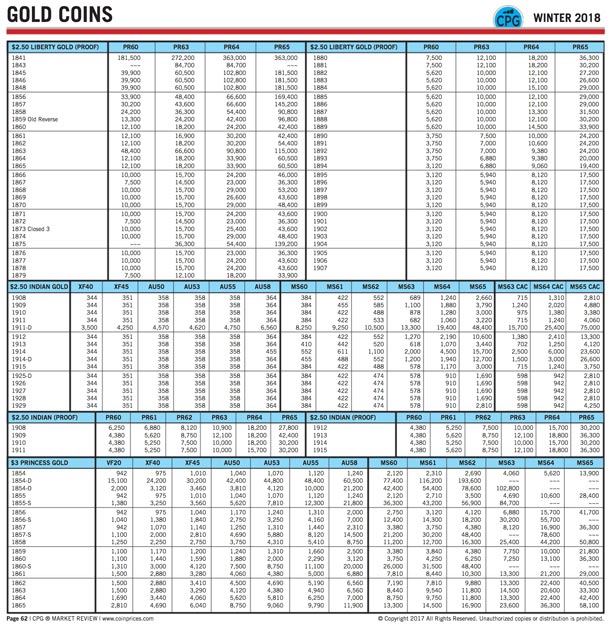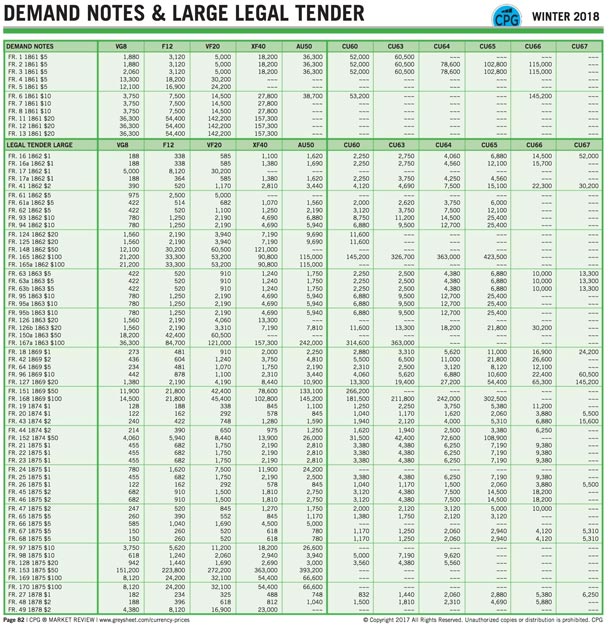 The CPG® Coin & Currency Market Review (tabloid)
Subscribe today for $29.99/year (4 issues)

A quarterly price guide for collector's with complete CPG® pricing of U.S. coins and currency.
The CPG® Coin & Currency Market Review was introduced in January 2018 to provide a complete printed reference of all CDN Collector's Pricing Guide (CPG®) values of U.S. coins and currency. This tabloid offers the reader a handy and indispensable reference of current price values. Dealers and collectors alike will love this publication. Click here to view a sample.

Subscription information:
The Greensheet subscription package includes 4 quarterly issues each year (Winter, Spring, Summer, Fall).
| Subscription | Online | Printed | Both |
| --- | --- | --- | --- |
| 1 Year - 4 Issues | N/A | $29.99 ($7.50 ea) | N/A |
| | | Subscribe Now | |
| Single Issue | Online | Printed | Both |
| --- | --- | --- | --- |
| CPG® Market Review | N/A | $10 | N/A |
| | | Buy Now | |