Palladium:

$1,202.00
$18.00
Bitcoin:

$26,287.82
$69.22
Ethereum:

$1,587.31
$6.56
Buffalo Nickel Set (64 Coins, no varieties) 5c MS
Buffalo Nickel Set (64 Coins, no varieties) 5c MS
Buffalo Nickel Set (64 Coins, no varieties) 5c MS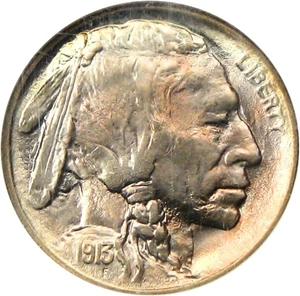 1913 5c NGC MS68 (Type 1) - Super Gem with Pastel Toning
Source: David Lawrence Rare Coins

1913 5c Type 1 PCGS/CAC MS68
Source: David Lawrence Rare Coins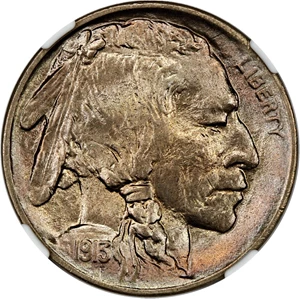 1913 5c NGC MS68 (Type 1)
Source: David Lawrence Rare Coins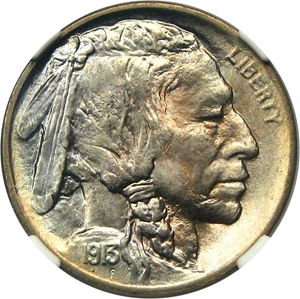 1913 5c NGC MS68 (Type 1)
Source: David Lawrence Rare Coins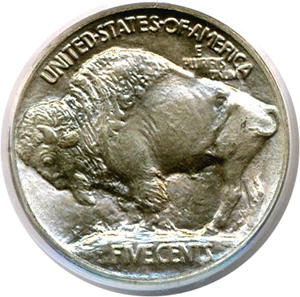 1913 5c Type 1 PCGS/CAC MS68
Source: David Lawrence Rare Coins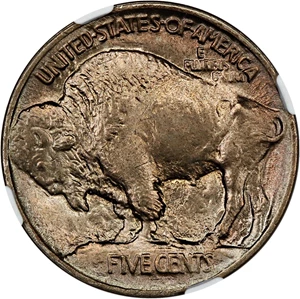 1913 5c NGC MS68 (Type 1)
Source: David Lawrence Rare Coins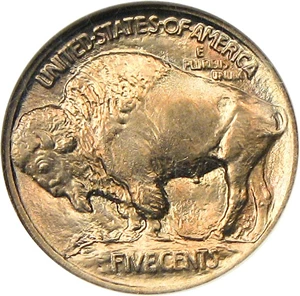 1913 5c NGC MS68 (Type 1) - Super Gem with Pastel Toning
Source: David Lawrence Rare Coins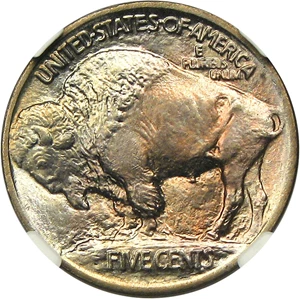 1913 5c NGC MS68 (Type 1)
Source: David Lawrence Rare Coins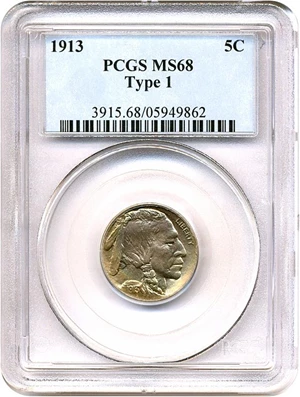 1913 5c Type 1 PCGS MS68
Source: David Lawrence Rare Coins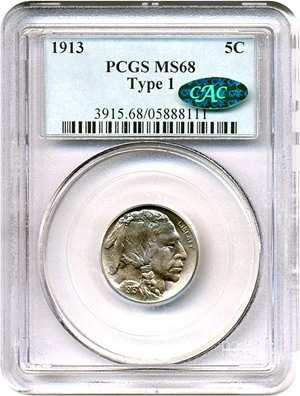 1913 5c Type 1 PCGS/CAC MS68
Source: David Lawrence Rare Coins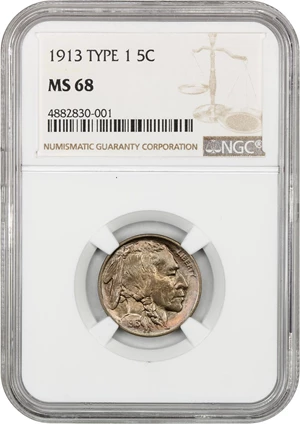 1913 5c NGC MS68 (Type 1)
Source: David Lawrence Rare Coins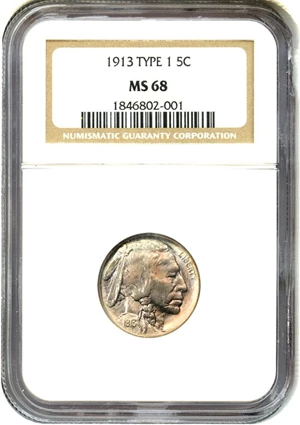 1913 5c NGC MS68 (Type 1) - Super Gem with Pastel Toning
Source: David Lawrence Rare Coins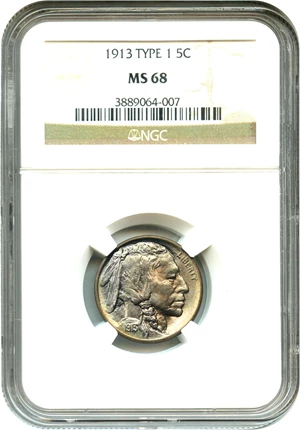 1913 5c NGC MS68 (Type 1)
Source: David Lawrence Rare Coins

1913 5c NGC MS68 (Type 1) - Super Gem with Pastel Toning
Source: David Lawrence Rare Coins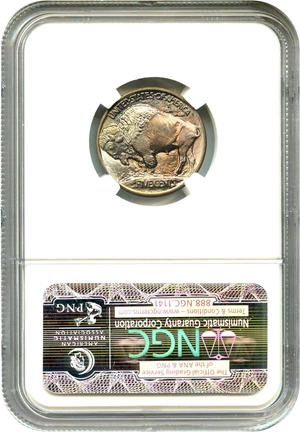 1913 5c NGC MS68 (Type 1)
Source: David Lawrence Rare Coins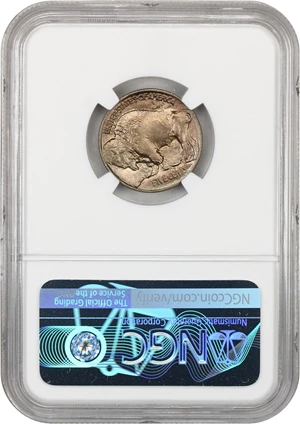 1913 5c NGC MS68 (Type 1)
Source: David Lawrence Rare Coins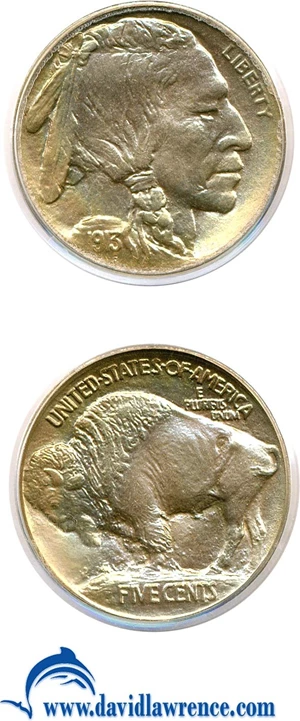 1913 5c Type 1 PCGS MS68
Source: David Lawrence Rare Coins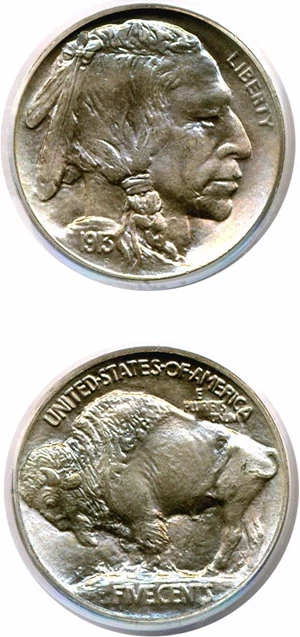 1913 5c Type 1 PCGS/CAC MS68
Source: David Lawrence Rare Coins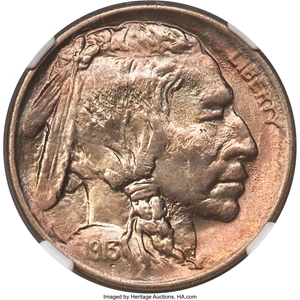 1913 5C Type One MS68 NGC....
Source: Heritage Auctions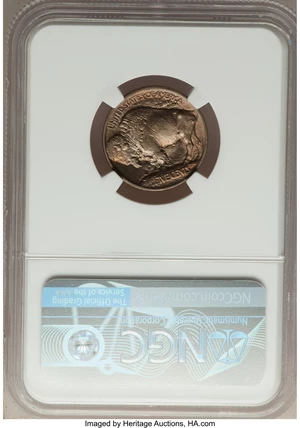 1913 5C Type One MS68 NGC....
Source: Heritage Auctions
Greysheet Catalog Details (GSID: 77929)
Buffalo nickels, also widely called Indian Head nickels, were struck from 1913 through 1938 and designed by James Earle Fraser. The popular "Buffalo nickel" name is a misnomer in this case, as the large animal as seen on the reverse of this coin is an American bison. Meanwhile, the Native American on the obverse is a design based on a composite image of several individuals whom Fraser sketched in the process of designing this coin.

Several issues were released in 1913, the year that the Philadelphia, Denver, and San Francisco Mints produced two varieties of the Buffalo nickel. One variety shows the bison atop a mound, while the other shows the land beast standing on a plain. The words FIVE CENTS are inscribed on the mound on Variety 1 coins, while the denomination is expressed in a recessed area of the coin on Variety 2 pieces.

Among the series' scarcest issues are the 1913-S Variety 1, 1913-D Variety 2, and 1913-S Variety 2 coins. Other semi keys include the 1914-D, 1915-S, and 1921-S, with several other dates ranking as substantially scarce particularly in the better circulated grades. Several error varieties are also popular with collectors, with the most important of these being the 1937-D 3-Legged variety. The 1936-D 3-1/2-Legged Buffalo nickel is another scarce favorite. The 1916 doubled die Buffalo nickel is a rare coin with six-figure prices in the mid-range uncirculated grades, while the 1918-D 8/7 overdate is a very scarce coin in any grade.
Obverse: James Earle Fraser's famous and simple design depicts a Native American chief with the word LIBERTY from 1-2 o'clock. The date is placed on the lower left of the chieftain's bust.
Reverse: A full portrait of the bison, Black Diamond, with the words UNITED STATES oF AMERICA at the top periphery with the motto E PLURIBUS UNUM just underneath. The denomination FIVE CENTS is spelled out at the bottom. For the Type 1, the denomination is embossed on a flat surface.
GSID:
77929
Coin Date:
Buffalo Nickel
Denomination:
5c / Five cents
Designation:
MS
Mint Mark:
Various
Mint Location:
Various
Coinage Type:
Buffalo nickel
Coinage Years:
1913-1938
Composition:
75% copper; 25% nickel
Variety:
Set (64 Coins, no varieties)
Strike Type:
Business
Diameter:
21.2 mm
Weight:
5 gr
Coin Shape:
Round
Designer:
James Earle Fraser
Obverse Lettering:
LIBERTY, [Date]
Obverse Designer:
James Earle Fraser
Reverse Lettering:
UNITED STATES OF AMERICA, E PLURIBUS UNUM, FIVE CENTS
Reverse Designer:
James Earle Fraser
Feedback:
Visit these great CDN Sponsors
CDN Sponsors
Greysheet & CPG® PRICE GUIDE
About CDN Prices
All CDN prices are based on proprietary market knowledge and technology developed by CDN Publishing, LLC.
CPG® prices represent retail levels. Collectors should refer to CPG values as a starting place for their negotiations, or auction bid reference.
Greysheet/Greensheet prices are wholesale market levels for collectible coins/paper money intended to indicate what a dealer, or wholesale, buyer would pay for the described item in the specified grade. Greysheet/Greensheet represent "sight-seen" values based on a buyer's in-hand review. The actual value can be more or less than this depending on factors including eye appeal and market timing.
Bluesheet (NGC & PCGS) prices represent the highest sight-unseen offers to buy on dealer networks like CDN Exchange. In many cases, there are no active sight-unseen buy offers, so CDN looks to the recent lowest market values for such an item. For this reason, Bluesheet values typically represent the floor of the market for the specified item. CDN only tracks Bluesheet on certain items.
CAC prices are for U.S. coins that meet the standards of the Certified Acceptance Corporation. You can learn more about CAC on their web site.
Price movement is indicated for price changes in the last 30 days.
The prices listed in our database are intended to be used as an indication only. Users are strongly encouraged to seek multiple sources of pricing before making a final determination of value. CDN Publishing is not responsible for typographical or database-related errors. Your use of this site indicates full acceptance of these terms.
Read More...