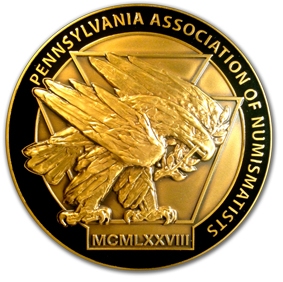 PAN Coin Show - Pennsylvania Association of Numismatics
COVID19- Our May 7-9, 2020 COVID: Spring Coin Show depends on the status of the Monroeville Convention Convention Center, Pittsburgh suburb. The center is currently closed. We will abide by state and local government mandates based on the Covid-19 virus progression. In the meantime, please follow the government directives and stay safe!
The PAN Coin Shows and Conventions occur every spring in early May and every fall in late October at the Monroeville Convention Center, 209 Mall Blvd, Monroeville, PA 15146. There are more than 150 tables and 100 dealers eager to buy, sell, or trade coins, paper money, tokens, medals, gold, silver, and bullion. It is a free admission and parking event.
PAN offers a very active kids program as part of the coin show. Children under 18 years of age learn about rare coins through talks, filling date folders, giveaways, and a kids auction using PAN Dollars that are earned and provided. The program is presented on Saturdays during the coin show and convention and is family friendly with a very positive environment for learning and fun! It is more than a coin show. It is an experience!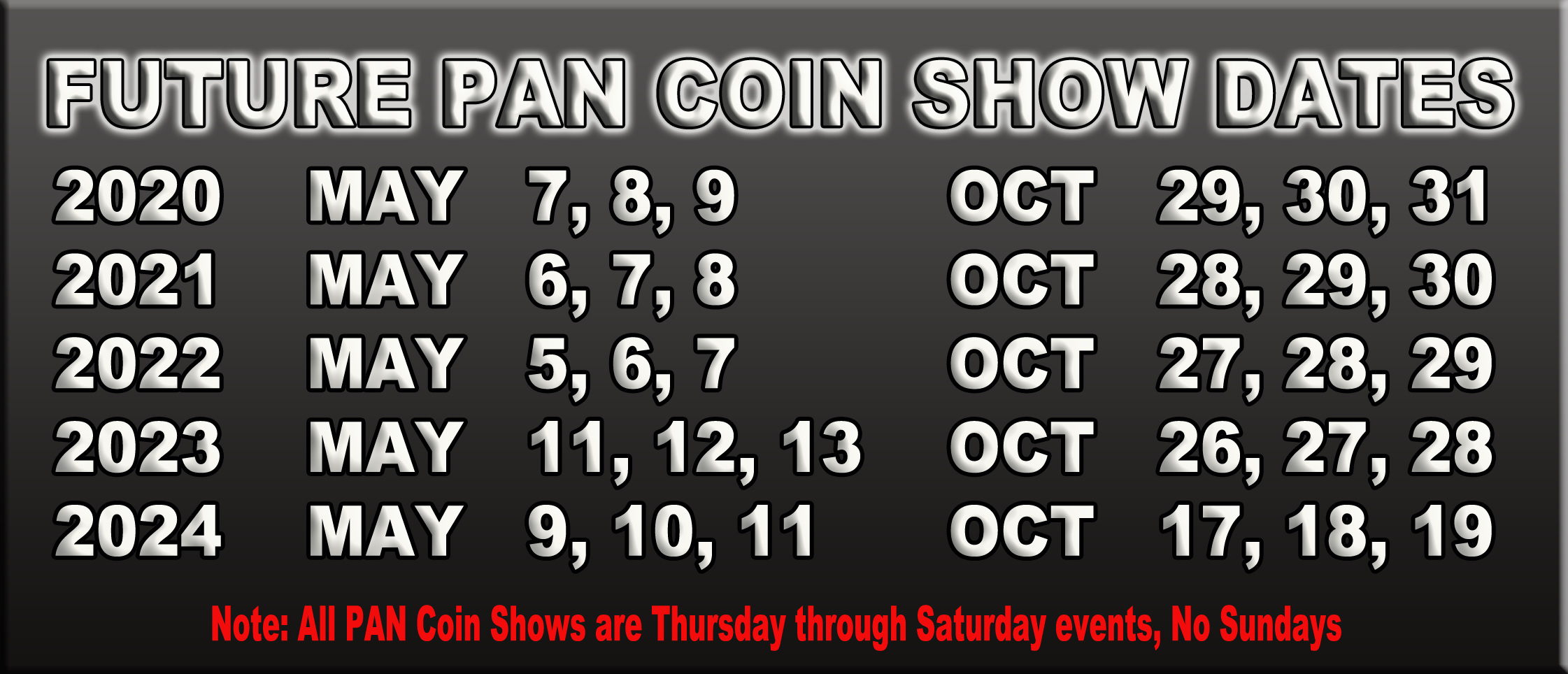 Event Hours
Thur: 12:00pm-6:00pm, Fri: 10:00am-6:00pm, Sat: 10:00am-4:00pm