Palladium:

$2,184.00
$81.00
Bitcoin:

$20,113.31
$154.43
Ethereum:

$1,349.42
$8.20
Canadian Dollar:

$0.73
$0.01
Description
The SCNA is celebrating its 50th anniversary including a salute to military and public service. Representatives from a major veteran's support foundation will be present.
The show offers a 225+ table dealer bourse area and is free to the public with photo ID.
Dealers in coins, paper money and jewelry from across the eastern half of the nation will be present to buy, sell, and trade all types of coins, tokens, medals, currency, and paper money.
The ANA Museum Road Show will exhibit the 1913 V-Nickel, an 1804 silver dollar and several other extremely rare coins, as well as the South Carolina State Museum will be exhibiting their 1694 Carolina Elephant Tokens and several unique confederate and obsolete notes. Ben Franklin and Uncle Sam will be in attendance.
SUPER SATURDAY SEMINARS include Managing a Numismatic Estate (Rod Gillis), Finding and retaining Young Numismatists (Abby Zechman) and Navigating the ANA Online Museum (Doug Mudd).
Scouting Coin Collecting Merit Badge Clinic- 10:00 AM Saturday ONLY. $7 fee. E-mail SCNA Webmaster @yahoo.com to register
Many dealers will provide free, informal appraisals for visitors who bring coins and paper money.
Free verbal opinions of your coin's grade and authenticity will be available from American Numismatics Association Coin Services (ANACS).
Young Numismatist Coin Carnival all day on Saturday Games, quizzes, goodies and prizes!
On Saturday at 9:30am, the General Membership meeting of SCNA will be held. On Sunday at 8:30am the Awards Breakfast will be held. It is free to all SCNA members. Please notify the SCNA Secretary pascalbrock@gmail.com if you plan to attend the breakfast.
Bourse Chairman: Bill Latour at 843-532-5089, Lowcountrycoins1@bellsouth.net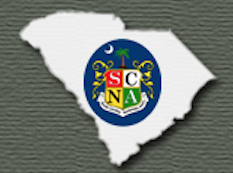 Contact Information email
LOW COUNTRY COINS
Hours: Friday: 10am-6pm // Saturday: 10am-6pm // Sunday: 10am-3pm
Event Location
Greenville Convention Center
1 Exposition Drive
Greenville, SC 29607

---