Platinum:

$1,043.00
$3.00
Palladium:

$1,828.00
$5.00
Bitcoin:

$17,142.28
$2.78
Ethereum:

$1,283.81
$4.11
Unique 1959-D Lincoln Wheat Cent Will Turn Heads At Goldberg Auction
The unique 1959-D Lincoln mule cent with wheat reverse is up for bids this weekend as the Ira and Larry Goldberg Pre-Long Beach Auction.
The unique 1959-D Lincoln mule cent with wheat reverse is up for bids this weekend as the Ira and Larry Goldberg Pre-Long Beach Auction begins June 2. This amazing rarity mystifies even the most expert numismatists not only because of its unlikely creation but also because just one such piece is known to exist. The coin, struck during the year when the Lincoln Memorial reverse debuted on the penny, was first discovered in 1986 by retired police officer Leon Baller. A year later, he sent the coin to the US Treasury for authentication, which ruled the coin genuine following a thorough forensics investigation.

Still, the Professional Coin Grading Service (PCGS), Numismatic Guaranty Corporation (NGC), and American Numismatic Association Certification Service (ANACS) have made "no decision" determinations on the coin, refusing to encapsulate it on the grounds that they can't find evidence the US Mint actually produced the coin. The Goldbergs further write in their lot description for the 1959-D Lincoln wheat cent, "For some reason, the few independent grading services who have examined this coin can't seem to decide on its genuine status, although no one can define any reason to consider it counterfeit, they also won't render an opinion to support the coin as a genuine mint product."
So, how might this rare penny have been created? The Goldbergs speculate it "was more likely made during a quiet moment at the Denver Mint, under similar circumstances to the one known 1943-D copper cent, a special striking as it were, not unlike dozens and dozens of other famous rarities produced during the last 209 years at the various United States mints." In other words, some enterprising mint worker may have paired up a 1959-D Lincoln cent obverse and an existing wheat reverse from the previous year's production run to create one (or perhaps more) of these mules. But there's no way to know for sure.
For the time being, dedicated Lincoln cent enthusiasts are looking for die markers to match the obverse and reverse to known 1958 wheat reverse and 1959-D Lincoln Memorial obverse dies. At this point, the unknowns still abound and the questions continue swirling… Is this coin genuine? The Secret Service seems to think so. Did the US Mint really make this coin? The major third-party grading companies aren't sure. What is this coin worth? Ah, there's the $64,000 question. In fact, it might really be that this coin is worth $64,000 — or thereabouts anyway. Bidding for the 1959-D Lincoln wheat cent opens this weekend at $50,000 and early estimates suggest it could bring anywhere from $60,000 to $80,000 — maybe more. Stay tuned!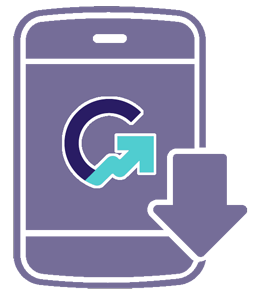 Download the Greysheet app for access to pricing, news, events and your subscriptions.
Subscribe Now.
Subscribe to Monthly Greysheet for the industry's most respected pricing and to read more articles just like this.
Visit these great CDN Sponsors
---