Bitcoin:

$23,171.46
$28.71
Ethereum:

$1,589.87
$5.40
7 Tips for Selling Coins on eBay
Selling coins on eBay is not difficult if you understand the process and you know what you are doing. Here are seven tips to help you get started.
Selling coins on eBay is not difficult. Creating an accurate and quality eBay listing for your coins will help you build a good reputation and realize top-dollar for your coins. If done well, you will get more money for your coins on eBay than if you sell them at the local coin store.
If you're not yet selling on eBay, the process of becoming an eBay seller is as simple as 1-2-3:
1. Set up an eBay Account: eBay has many tutorials if you don't know how to set up an account. Additionally, there are many YouTube videos that you can also view.
2. Decide Where the Money Goes: You will need to link a credit card or debit card to your eBay account. Depending upon the type of sale, eBay will hold your proceeds in escrow until they are released to the account you have specified.
3. Create Your eBay Listing: This is where it gets tricky. There are many different ways to create an eBay listing for coins. Some people believe the best listing is the most straightforward listing. Others believe that long detailed eBay listings are the best. Or maybe, it's something in between. Regardless, it would be best to decide how to list your coins and then see what works best for you.
1. Understand How eBay Works
eBay is not free. It is a for-profit corporation that exists to make money. First and foremost, it makes money by charging eBay sellers a fee for their listing. This includes listing fees and final value fees. Depending upon your seller rating, eBay may allow you to list up to 250 items per month for free. However, final value fees are always assessed based upon a percentage of the sale price. Additionally, eBay will collect sales tax if required by law.
2. Start Simple
When you first start selling on eBay, you need to begin with low-cost coins that people would be interested in buying on the Internet. For example, a circulated wheat cent that is worth four cents would not be worthwhile to sell on eBay. A good place to start would be any coin that has a value between $5.00 and $15.00. That way, when you make a mistake, your loss will not be significant. Remember to use these mistakes to learn before you progress into selling more expensive coins.
3. Know Your Coin's Value
When selling coins on eBay, you need to know the approximate value of the coin you are selling. Several resources can help you determine this. The industry leader in wholesale coin values is the Coin Dealer Newsletter (A.K.A. The Greysheet). They publish a monthly periodical as well as online access for subscribers with up-to-date value information. Use this information to set a reasonable expectation for what your coin will sell for.
Secondly, to determine an accurate value for your coin, you must grade it accurately. Become familiar with how coins are graded by purchasing a book such as "Making the Grade" by Beth Deisher. Another favorite coin grading book is the "ANA Grading Standards for United States Coins" by Ken Bressett and Q.David Bowers. Online sites such as PCGS CoinFacts has coin grading information.
4. Detailed and Honest Descriptions
look at your coin carefully. Note any defects such as scratches, dents, surface damage, or any other distracting characteristics in the listing. This will serve you well in the long run because buyers will know exactly what to expect when they receive their coin from you. If they think they have been cheated, you risk receiving negative feedback. After a certain amount of negative feedback, eBay will freeze your account, and you will not be able to sell anymore.
5. Quality Photographs
the best way to get top dollar for the coins you are selling on eBay is to use high-quality and accurate photographs. Invest in a decent camera and learn how to use it to photograph coins. Poor quality photographs that are blurry or out of focus will make buyers suspicious. Additionally, do not use any photo editing software to remove any imperfections. Finally, today's smartphones have very high-quality cameras that can capture adequate photos of coins. Remember, even the best cameras will not be able to take great photos if the lighting is poor.
6. Auction Versus Buy It Now
eBay gives you two different options to sell your coins. The first is the auction format. This format is where your coin is sold to the highest bidder when the auction ends. You are allowed to set a starting price for your auction listing. The second listing type is the "Buy It Now." This listing type enables you to set a specific price for your coin. The first person to accept your asking price purchases your coin. You are also allowed to take "Best Offers." This is where buyers can offer you a price below your asking price, and you can accept it or decline it.
7. Shipping Costs
There are two strategies when determining what to charge your buyer for shipping. The first strategy is to offer "Free Shipping." This is where you will absorb the entire cost of shipping. The advantage of this strategy is that you will attract more bidders or buyers for your coins. This strategy usually works best for Buy It Now listings of coins that are fifty dollars and over.
The second strategy is to charge a flat cost for shipping or have eBay calculated for you based upon the buyer's location. If you are selling large tokens or medals that weigh over 8 ounces, you may want to have eBay calculate the shipping for you. Smaller items that can take advantage of flat rate shipping options, such as the United States Postal Service Priority Mail, you can charge a flat cost.
Finally, use quality shipping supplies. Sturdy padded envelopes or brand-new boxes will serve you best. Using flimsy envelopes or previously used boxes may lead to your coins being lost in the mail. Additionally, quality shipping supplies will give a feeling of satisfaction to your buyer when they receive the coin they bought from you.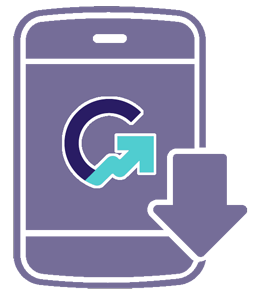 Download the Greysheet app for access to pricing, news, events and your subscriptions.
Subscribe Now.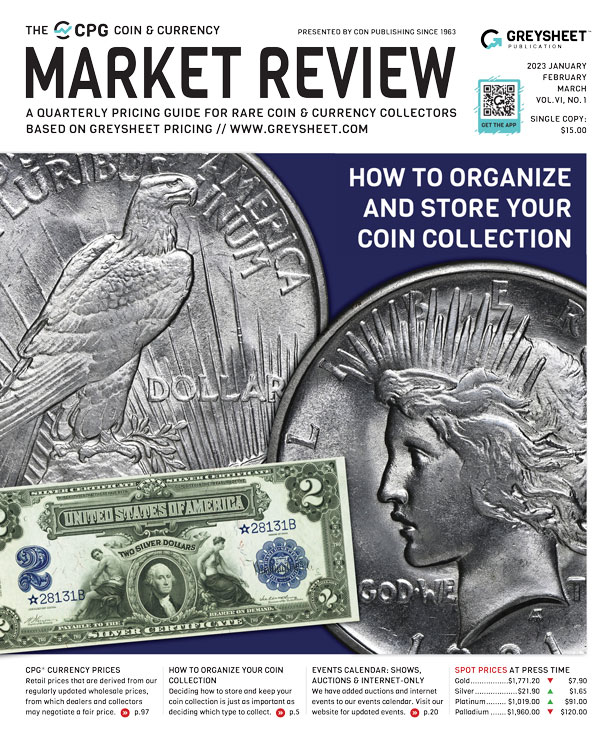 Subscribe to CPG© Coin & Currency Market Review for the industry's most respected pricing and to read more articles just like this.
Visit these great CDN Sponsors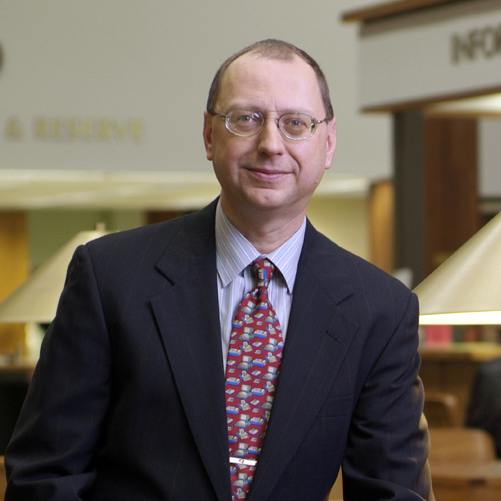 James Bucki is a coin collector, part-time coin dealer, and professional numismatic writer. James has been educated by some of the leading professionals in the coin collecting industry. He has received national recognition for outstanding coin collections and has won various awards for his coin exhibits at coin shows.
---