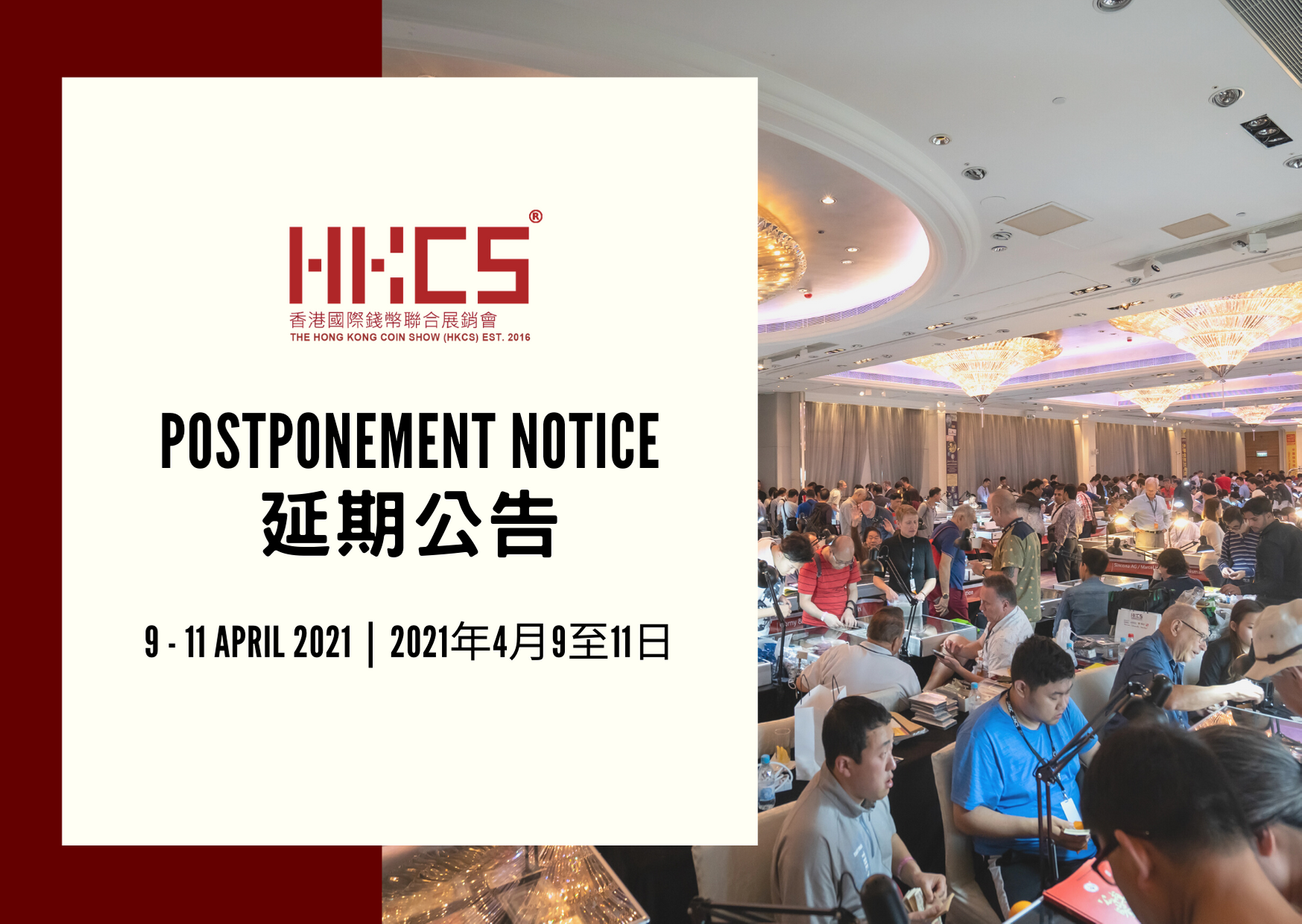 Dear All,
The well-being of our community remains our top priority, hence we have been working hard to actively monitor the Coronavirus situation. The Hong Kong SAR government announced on 2 June that the compulsory 14-day quarantine of foreign tourists arriving in Hong Kong will remain in place until 18 September, which implies overseas exhibitors will have great difficulty joining the event. Consequently, it is with profound sadness that we have to announce the postponement of the 8th Hong Kong Coin Show, which is now tentatively scheduled to take place 9 – 11 April 2021.
We look forward to welcoming you all in Hong Kong then. In the meantime, stay safe and look after each other!
This was a difficult decision for the organizers and the industry to make. However, we believe it is the correct course of action that will help sustain the numismatic industry in the long run. Our sole focus remains to provide an event of enhanced quality, with the greatest number of exhibitors and visitors so that your participation is a huge success.
We would like to express our gratitude to exhibitors, visitors and all stakeholders from all around the world for their tremendous support and understanding during this unprecedented time. Please let us know if you have any questions or comments. We would love to hear from you.
Yours sincerely,
Hong Kong Coin Show Team

Leave a comment
Please sign in or register to leave a comment.
Your identity will be restricted to first name/last initial, or a user ID you create.
Register
Spot Prices
Gold:
1881.25 3.30
Silver:
$23.45 0.14
Platinum:
$874.80 7.05