Palladium:

$2,078.00
$12.00
Bitcoin:

$22,943.09
$405.56
Ethereum:

$1,826.39
$41.32
A Fresh and GEM Quality 1795 Eagle will Highlight Legend's 31st Regency Auction
The stunning coin is an historic trophy of American numismatics Legend Rare Coin Auctions is honored to have been consigned and is proud to offer one of the FINEST 1795
The stunning coin is an historic trophy of American numismatics
Legend Rare Coin Auctions is honored to have been consigned and is proud to offer one of the FINEST 1795 $10 gold pieces that survives. This marvel of American numismatics is graded MS64+ by PCGS and is endorsed by CAC. The coin that is fresh to the market, was delivered to Legend Rare Coin Auctions at the recent Long Beach Expo and will be offered in the March 21, 2019 Regency Auction 31.
"We are honored to offer this incredible coin!" exclaimed Julie Abrams, president of Legend Auctions. "Any 1795 $10 is a highlight, but couple that with its extremely high grade, and virtually GEM technical and aesthetic appeal, this coin is in a class all its own! It is a very historically important issue, as one of the first gold coins struck by the infant U.S. Mint. Any time a Mint State example is offered, it is an opportunity that is of the utmost importance."
Legend Auctions founder, and president of its sister firm, Legend Numismatics, Laura Sperber, continued, "We have handled many of the greatest U.S. coins of all time, and this GEM 1795 eagle, ranks among the best early gold coins I have ever hand the pleasure of handling! When we saw this coin, our hearts were pounding! We regard this stunning coin as a once in a lifetime opportunity to acquire one of the absolute finest known examples—we believe it is either 3rd- or 4th-finest known."
The April 12, 1792 act of Congress that established the United States Mint, called for three denominations to be struck in gold, with the $10 Eagle as the largest denomination. The act required mint officials to post a surety bond before precious metal coinage could commence. Thus, only copper half cents and cents were struck in 1793; silver half dollars and dollars were struck in 1794; it was not until 1795 when the first $5 and $10 gold coins were coined.
The $10 gold piece, or Eagle was designed by Robert Scot, and featured a bust of Liberty facing right, wearing a Phrygian cap (a symbol of freed slaves in ancient Roman times). The reverse has a small eagle holding a palm branch in his talons and a circular olive wreath is held in his beak. Only 5,083 examples were reported to have been struck, although early mint records show the number of each coin struck in the calendar year. Since die steel was hard to come by, dies were used until they could not be used any more, making it possible some additional 1795 Eagles were struck later on. In all, five die pairs were employed, four with the 13 Leaves reverse, and one with the rare 9 Leaves reverse. Today, approximately 500 are known in all grades per PCGS CoinFacts and the Bass-Dannreuther reference estimates 430 to 582 survive.
The presently offered MS64+ is very high end for the grade with a rich, original "skin" and wonderful toning. A bold strike shows full crisp definition on both sides, including the highest points in the central areas of Robert Scot's classic design. A bold, radiant luster has a wonderfully thick frost that adds to the coin's stunning visual allure. The fields are very clean and are free of any distracting marks or lines; there are no distracting adjustment marks from the minting process seen anywhere.
There is just one other coin graded MS64+ at PCGS (the other coin is impounded in the Simpson Collection) and only three coins are graded finer, including the Garrett-Pogue MS66+ and the Eliasberg MS65. No MS64 has sold in auction since July 2008. The 1795 Eagle has always been prized for its impressive look, as well as its place in the annals of U.S. numismatics, dating back to the mid-1800s when American collecting began to become a popular hobby. While the majority of known examples are circulated, clustered in the XF and AU range, precious few do have original surfaces (they have been cleaned, polished, scratched, tooled, or have some other conditional issues). There are a small number of lower Mint State coins graded, however, anything finer than MS62 is a major rarity. Today, high-grade coins carry high six-figure to seven-figure prices.
The coin will carry an estimate of $800,000-$1,000,000. The most recent example was the MS66+ Garrett-Pogue coin, which realized $2,585,000 in September 2015. The Eliasberg coin was graded by NGC when it last sold in auction over five years ago (it has since crossed over to PCGS and has a current asking price of $1,750,000).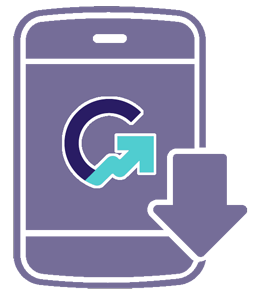 Download the Greysheet app for access to pricing, news, events and your subscriptions.
Visit these great CDN Sponsors

Legend Rare Coin Auctions is an auction company dedicated first and foremost to coin collectors, whether you are buying or selling!!
Our auction company can handle everything from an entire collection to a single coin and makes sure that the coins are placed in the sale most suitable to bring the best prices realized. If you are in the market to purchase, Legend guarantees a boutique offering of world class rarities and high-end coins.
The auction company is owned by Laura Sperber, who is also the principal owner of Legend Numismatics, the undisputed #1 premier coin dealership in today's marketplace. Laura's credits include being the exclusive dealer to top collectors such as Simpson, Morelan, Coronet Morgans and more. She has personally bought and sold over $600 million in rare coins since she started her coin career in 1976. This means that Legend Numismatics has bought and sold more major, world class rarities than any other company. Using her expertise in the business and realizing the need for a smaller boutique type auction company where personalized service and quality offerings were the rule, she created Legend Rare Coin Auctions.
Legend Rare Coin Auctions Motto: "A happy buyer, equates to a happy seller!" You will find that Legend Rare Coin Auctions offers buyers and sellers a refreshing auction venue that is very different from its competitors.
---