Palladium:

$1,764.00
$3.00
Bitcoin:

$16,371.89
$197.61
Ethereum:

$1,179.52
$7.58
A Lighter Shade Of Grey: 1960s Silver Dollar Hoard Holds Bagfuls Of Memories
Larry Goldberg, a professional numismatist for more than five decades, shares some memories of his illustrious career.
Coin dealer Lawrence "Larry" Goldberg has been a professional numismatist for more than five decades. He launched his coin career in the 1950s, though by that time the Goldberg name had already become widely familiar in southern California numismatic circles. Larry's grandfather, Isador Goldberg, launched Superior Stamp and Coin Co., Inc, in Los Angeles in 1931. Larry's father, Harold — along with his brother Marshall — joined Superior in 1945 upon their return home from military service in World War II. Larry and his cousin Ira (Marshall's son) began working in the family's shop during their boyhood years and came of age during the coin collecting craze of the 1950s and early '60s.

Larry and Ira helped oversee the growth of Superior into the 1970s and beyond, expanding the scope of their business to include public auctions which, by the late 1980s and early '90s grossed more in prices realized than any other numismatic auction house of the era. Of course, as with any great success story, there was a beginning. For Larry Goldberg, his early years at Superior sparkled with silver dollars. In this Lighter Shade story, he recalls his dealings with a Long Beach tycoon who had a penchant for rare BU Morgan dollars, which in the early 1960s could still be purchased from banks in bag quantities at face value. In this lighthearted trip back to that golden (or, shall we say, "silver") era of the hobby, Larry tells of hauling around original bags of silver dollars, the many rare finds he made, and the joy he and his growing business had in dispersing one of the largest silver dollar hoards ever assembled.
In the early 1960s, a very rich person named Curly Stansbury of Long Beach, California, was the big buyer of U.S. coins at that time. All dealers knew him and did business with Mr. Stansbury. We did a lot of buying from him and he liked the way we did business. We always kept our word with him. In the late 1960s, Mr. Stansbury sent me with his son Rob to go to downtown Las Vegas to grade and inventory his hoard of silver dollar bags. I was there for one week and reviewed all of his coins. He kept them in a bank in Las Vegas — all in yellow boxes, and all were stored in plastic tubes. 
This is what he told me: in the early 1960s, he would meet the Brinks driver that went from Los Angeles to Las Vegas, I believe they met in Baker, California. He gave the Brinks driver $100 in cash and replaced their bags with bags of silver dollars he had. All of the bags he got were original, mint-sealed $1,000 bags of silver dollars. There were CC mints, scarce-date dollar bags, and common-date bags. He did not take 1921 Morgan dollars or common-date Peace dollars. He also told me that he would leave the bags at the bank in Vegas and borrow from the bank $1,000 per bag. They stored the bags there free of charge and he kept them at the bank for many years. In the early 1970s Mr. Stansbury wanted me to start selling his hoard of silver dollar bags. My written inventory that I did for him years earlier was around 1,250 $1,000 BU bags of US silver dollars — that is $1,250,000 BU silver dollars!
As I remember, every four or five months he would call me to go to Long Beach and pick up 10 to 20 bags of silver dollars. I would price them there and give him a partial payment and the balance within 30 days after I got the coins. This went on for many years — maybe 20-plus years. Sometimes I would get 20 to 30 bags. The bags were original and never picked through. I remember after I would get a group we would then call in different dealers and sell to them. I believe this hoard was the largest ever assembled by a single person. I remember bags of 1878-CC, 1878 8 tail feathers, and 1878 7 over 8 tail feathers. There were other rare dates, including bags of 1889-O and 1899 [Philadelphia] dollar bags. 
One year, I remember getting a load of S-mint dollar bags and getting David Hall over to our store and selecting 1,000 of the best coins in several bags. He paid me $500 per coin, or $500,000 for a bag of S-mint dollars. The story appeared in the Greysheet… All of the local dealers from time to time were able to buy coins from us that came from the Stansbury Hoard. Thinking now about this large hoard of silver dollars, I wish we could find another holding like Curly Stansbury's hoard!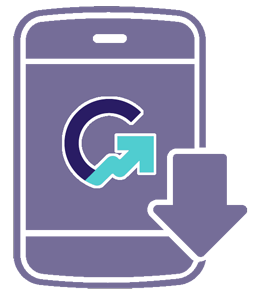 Download the Greysheet app for access to pricing, news, events and your subscriptions.
Subscribe Now.
Subscribe to Monthly Greysheet for the industry's most respected pricing and to read more articles just like this.
Visit these great CDN Sponsors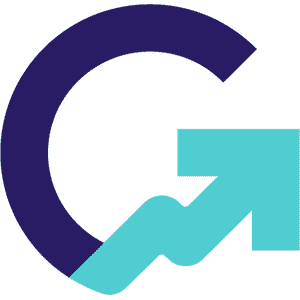 The trusted name in numismatic pricing since 1963, CDN Publishing is home to important industry reference and price guides, including the Greysheet, Greensheet, CPG Rare Coin Market Review, and the CAC Rare Coin Market Review, and the Banknote Book. Located in Virginia Beach, you can find out more at www.greysheet.com, or call 757-655-1056.
---