Palladium:

$1,592.50
$41.50
Bitcoin:

$22,886.16
$12.09
Ethereum:

$1,635.15
$8.15
Canadian Dollar:

$0.74
$0.01
A Lighter Shade Of Grey: Oh, The Places You'll Go As A Coin Dealer!
Many B&M coin professionals have the luxury of folks walking into their shops and bringing the good coins right to them. But dealers who don't work in a physical shop — or those who do but also extend the courtesy of traveling to purchase larger collections.
Oh, the places you'll go as a coin dealer. Many B&M (bricks and mortar) coin professionals have the luxury of folks walking into their shops and bringing the good coins right to them. But dealers who don't work in a physical shop — or those who do but also extend the courtesy of traveling to purchase larger collections — often hit the road in a car and take to the skies by plane to stock up on inventory, fill want lists, and hopefully make some excellent finds along the way. In many cases, coin dealers have to go the distance to make a big purchase. Yet, what often starts off as a no-nonsense business trip can become a real adventure, as has been the case for David Lawrence Rare Coins President John Brush. The Virginia Beach dealer says he's traveled many miles in his career in the pursuit of coins and collections, and his adventures have included mile-high small towns, technologically disabled bed & breakfasts, Civil War ghosts, and tiny planes with no overhead storage space. Through it all, Brush rolls with the punches. "You go where you have to go to buy collections," he remarks.

One of those places was Paonia, Colorado, a town Brush describes as four hours west of Denver and an hour or so east of Grand Junction. "They say it's the safest place to be in the event of a nuclear disaster," notes Brush of the tiny town of 1,500 people and a 5,680-foot elevation tucked away in the valleys of the Rocky Mountains. "It's a little place, and there were no hotels within about an hour's drive, but there was a bed & breakfast there that was built in the 1860s," he says That is where he and Dale Larsen of Chris Napolitano Numismatics stayed during a joint purchase sometime back in the Centennial State. "We got into town on a Sunday night and there wasn't much to do there, and there were no TVs in our rooms and no internet service. So we ended up sitting in rocking chairs on the front porch early in the evening, and as we were doing this, an historic plaque caught my eye," he says. "So I went to read it and found out that a Civil War soldier had stayed there and died. Well, he apparently haunts the place and his ghost can be seen on a nightly basis." He found out that of the six rooms at the bed & breakfast, three were reportedly haunted, "including my own," recalls Brush. "Now, I don't really believe in ghosts, but I'll tell you — just the thought of it kept me up the entire night." He mentions the next day after the transaction he and Larsen traveled an hour away and put up for the night at a chain hotel in Grand Junction.
Certainly, where one stays the night can make for many headaches for traveling coin dealers. So, too, can the weather and transportation logistics. "I had to make a trip to Lewiston, Idaho, which isn't a very small town [it has a population of more than 32,000 people], but it was in the middle of February," he says. "You know Idaho in the middle of February is going to have at least a bit of snow on the ground!" chuckles Brush. "Anyway, the transaction was good but the guy wanted to also sell us a vault, which we negotiated out of buying. However, we realized we had a problem on our hands — we had a couple bags of dollars and 12 heavy boxes of coins and the plane we were flying back on didn't have any overhead luggage space," he laments. "We ended up having to lock everything in our luggage and say a prayer that we wouldn't lose anything we had bought." All is well that ends well, as did Brush's trip to Lewiston.
The moral of the story? Coin dealers will sometimes end up in predicaments that one may simply never expect. Sometimes it's part of the fun of buying collections away from a shop or at a distant locale. And, sometimes the unexpected teaches a thing or two for the future. It's all part of how coin dealers build on their wisdom and become better at what they do. "You know something else I've learned through my travels, too, is just how diverse coin collectors are," says Brush. "You see for yourself that collectors aren't necessarily concentrated in the big cities. Often, they live in tiny towns many miles away from everything else," he comments. "When you're buying collections on the road, you never know where you're going to end up!"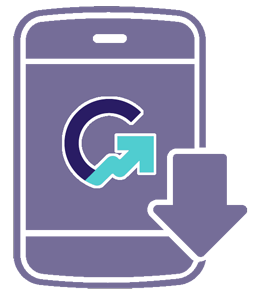 Download the Greysheet app for access to pricing, news, events and your subscriptions.
Subscribe Now.
Subscribe to Monthly Greysheet for the industry's most respected pricing and to read more articles just like this.
Visit these great CDN Sponsors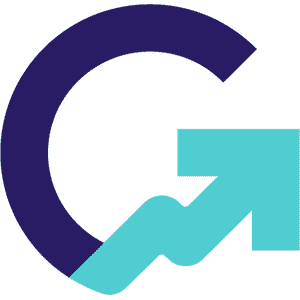 The trusted name in numismatic pricing since 1963, CDN Publishing is home to important industry reference and price guides, including the Greysheet, Greensheet, CPG Rare Coin Market Review, and the CAC Rare Coin Market Review, and the Banknote Book. Located in Virginia Beach, you can find out more at www.greysheet.com, or call 757-655-1056.
---