Palladium:

$1,592.50
$41.50
Bitcoin:

$22,886.16
$12.09
Ethereum:

$1,635.15
$8.15
Canadian Dollar:

$0.74
$0.01
Alex Cooper Gold Coin Auction Surpasses All Expectations
An auction of classic U.S. gold coins fresh to the market performed very well at Alex Cooper Auctions in Maryland.
Baltimore, Maryland  -- Alex Cooper Auctions held their January 28th Gallery Auction with an exceptional consignment from Catholic Relief Services. Consisting of 32 gold coins put together by a private collector in the late 1990s and off the market for the two decades, the auction benefitted CRS's overseas relief programs. Prior to auction, the coins were screened by CAC, and nine received the coveted green bean sticker, including many of the nicest coins in the collection.
Fourteen of the 32 coins came from the branch mints in Charlotte and Dahlonega. Fifteen coins sold for five figures, including buyer's premium. Some of the results included:
$20 1907 High Relief Wire Edge NGC MS66 $66,000
$5 1811 Tall 5 PCGS MS64 CAC $45,000
$1 1864 PCGS MS68 CAC $42,000
$5 1860-C PCGS MS61 CAC $30,000
$10 1874-S Bass PCGS AU58 CAC $24,000
$2.5 1866-S Eliasberg NGC MS62 $20,400
Two coins more than doubled the high estimates, the 1864 $1 and 1860-C $2.5. The former was simply a spectacular coin at PCGS MS68 CAC, and the latter is the only mint state 1860-C Quarter Eagle with a CAC. The conservative high estimate for the auction was $385,000 and final realized price was $527,160.
Catholic Relief Services was thrilled with the results, as was Alex Cooper Auctions.
Alex Cooper has Gallery Auctions every 5 weeks, the next being March 4–6, and Discovery auctions every 2 to 3 weeks. The January 28th auction can be seen at https://bid.alexcooper.com/ auctions/1-426SZ9/online-only- january-28th-2021-l-fine- jewelry-sterling-silver- collection-of-rare-gold-coins- militaria?limit=36&jump_to_ lot=600
Alex Cooper is the largest auction house in Maryland and has been conducting auctions in Baltimore since 1924. With specialties in Real Estate, Rugs, Jewelry, Art, Furniture, Antiques, Silver, Coins, and anything historical – Cooper's auctions almost anything at www.alexcooper.com
508 York Rd, Towson MD 21204 800.272.3145 | 410.828.4838 info@alexcooper. com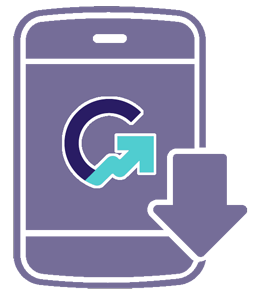 Download the Greysheet app for access to pricing, news, events and your subscriptions.
Subscribe Now.
Subscribe to Monthly Greysheet for the industry's most respected pricing and to read more articles just like this.
Visit these great CDN Sponsors
Source: Alex Cooper Auctions

The Alex Cooper Auction business began in 1924, when a young Alex Cooper established his auction house, selling real estate, antiques and fine arts. The establishment was located in the 400 block of North Howard Street.
In the ensuing 90 years the company has grown to include three more generations, supported by a team of almost 50, who are now actively involved in the day to day business. By the 1940's the business had grown and moved down to 212 North Calvert Street.
---