Bitcoin:

$23,142.05
$18.73
Ethereum:

$1,592.07
$7.44
ANA National Money Show Draws More Than 2,600
Judging by attendance figures and overall crowd enthusiasm, the American Numismatic Association (ANA) 2018 National Money Show in Irving, Texas, was a rousing success.
Judging by attendance figures and overall crowd enthusiasm, the American Numismatic Association (ANA) 2018 National Money Show in Irving, Texas, was a rousing success. A total of 2,671 people attended the three-day ANA National Money Show, which was held from March 8-10 at the Irving Convention Center, just 12 miles northwest of downtown Dallas. The show hosted 166 companies buying and selling coins and related items and there were many seminars and speakers presenting on an array of numismatic topics. There were also exhibits featuring rare coins from the ANA's Money Museum in Colorado Springs, such as a $50 half union pattern from the Harry W. Bass, Jr., Collection and error notes from the Bebee Collection of U.S. Paper Money.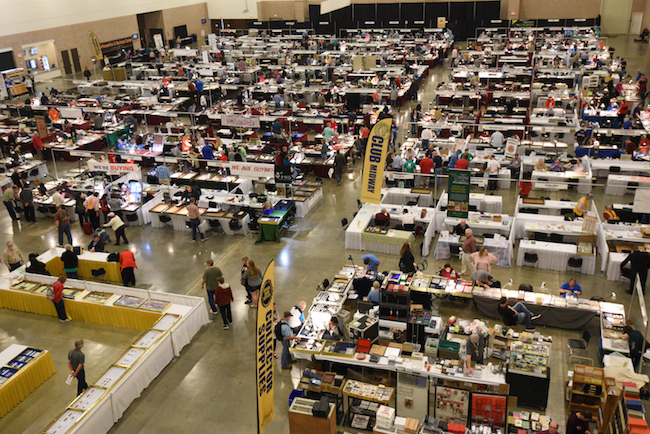 Another important event at the ANA National Money Show was a day-long seminar held by the Numismatic Crime Information Center (NCIC), led by Doug Davis and others to help educate Texas law enforcement on how to better recognize and handle crimes involving coins and other numismatic material. Additionally, the ANA presented a dozen free Money Talks presentations featuring a variety of numismatic luminaries speaking on various topics. One of the most well-attended Money Talks features, "Strategies to Dispose of Your Collection," mustered a standing-room crowd and offered free copies of the newly released Managing & Settling a Numismatic Estate, a new ANA guide available to members for $6.95 and to non-members for just $8.95.
Meanwhile, there were some huge deals being transacted at the Kagin's Auction. The three-session sale saw hundreds of lots cross the block, including colonial coins, tokens, medals, patterns, classic type coins, and three of the most comprehensive collections of Federal Reserve Bank notes, Federal Reserve notes, and Civil War-era encased postage stamps. Highlights from the sale include a VF35 1737 Higley copper graded by Professional Coin Grading Service (PCGS) that took $252,000 (including a 20% buyer's fee), an PR67/Red-Brown 1872 Amazonian pattern half dollar certified by Numismatic Guaranty Corporation (NGC) that sold for $40,800, an 1857 10.07-ounce gold ingot from the Harris, Marchand & Co. recovered from the wreck of the S.S. Central America commanding $138,000, and an EF45 1918 $50 Federal Reserve Bank note from St. Louis graded by Paper Money Guaranty.
Surely a welcome sight to anybody who wants to see the hobby prosper well into the future were the 114 children (and their families) who participated in a Treasure Trivia game, which compelled the young to cruise the bourse floor searching for answers to various trivia questions. In all, the potential pool of new collectors was good at this event – of the 2,671 total people who attended the 2018 ANA National Money Show, a whopping 1,755 persons were from the general public, with potentially many of these people totally new to the numismatic arena.
Meanwhile, Mark Borckardt, one of the hobby's most famous figures, was celebrated in a Legacy Series interview moderated by The Numismatist Editor-in-Chief Barbara Gregory. Borckart was also presented with a Presidential Award for his many accomplishments and service to the ANA. Other numismatic luminaries honored with Presidential Awards include Dr. James Ferrendelli, an ANA life member and Houston neurologist, and Kenny Duncan Sr., also a life member, long-time coin dealer and a dedicated ANA membership recruiter. A brand-new ANA award, the Award for Philanthropy, was presented to the Fort Worth-headquartered Ben. E. Keith Company and the Harry W. Bass, Jr. Foundation, located in Dallas.
"By all measures, the ANA's convention in Irving was a success," said ANA President Gary Adkins in a press release. "As I toured the bourse floor toward the end of the show to thank dealers for attending, almost all said they were quite pleased with the venue, the turnout and business." ANA Conventions Director Jennifer Ackerman said, "Collectors who attended the show took full advantage of an exciting, sold-out bourse floor. We had a waiting list of dealers hoping to obtain a table. And everyone I spoke with was very pleased with the venue."
If the attendance of the 2018 ANA National Money Show is any indication of the overall health of the numismatic industry, then one could say that the hobby and the coin and currency markets as a whole are bouncing back from more dismal times following the Great Recession of 2007-09. The ANA's next major shindig will be in Philadelphia, where the ANA's World's Fair of Money will unfold at the at the Pennsylvania Convention Center August 14-18, 2018. May the Philly bourse floor be as sizzling hot as the city's famous cheesesteaks (The best? Jim's Steaks! Though you may beg to differ…)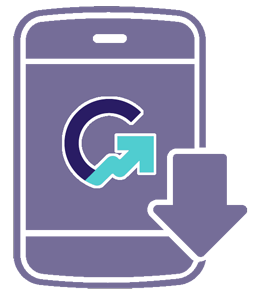 Download the Greysheet app for access to pricing, news, events and your subscriptions.
Visit these great CDN Sponsors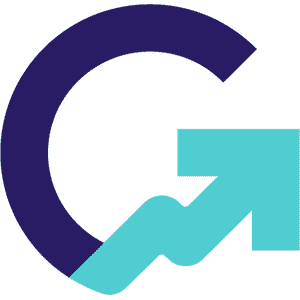 The trusted name in numismatic pricing since 1963, CDN Publishing is home to important industry reference and price guides, including the Greysheet, Greensheet, CPG Rare Coin Market Review, and the CAC Rare Coin Market Review, and the Banknote Book. Located in Virginia Beach, you can find out more at www.greysheet.com, or call 757-655-1056.
---