Bitcoin:

$26,813.55
$63.55
Ethereum:

$1,831.16
$2.81
April 2023 Greensheet Market Analysis: NEW BUYERS FUEL PRICE ACTION
The monthly currency market commentary for April 2023. HERITAGE LONG BEACH SALE DOES MORE THAN $10 MILLION, BESTING PRIOR YEARS
While at the American Numismatic Association National Money Show in Phoenix last month, I was able to have a number of informative conversations with multiple major currency dealers. These are dealers that are involved in both the wholesale and retail sides of the market. The primary, and most positive, takeaway from these conversations was the fact the over the past three years the amount of new collectors buying United States paper money has expanded greatly. I certainly had expected this in observing the demand for notes at auction, but getting actual confirmation from those who are supplying these collectors was great. Many of these collectors jumped into collecting during the pandemic, learning on their own and buying whatever caught their eye. This is very atypical, traditionally speaking.
The usual method for a new collector would, in theory, be to visit some local coin shops or shows, acquire a Friedberg book, and make some smaller purchases. Over time, the new collector would be drawn to a specific series or time period to focus on and begin to build a collection. Because of the lock downs and the prolific amount of online auctions that are now available for paper money, new collectors were drawn to buy the most popular U.S. types, including Woodchoppers, Black Eagles, Chiefs, Bisons, the 1917 $1 and $2 notes, and the 1869 Rainbow series. This created a supply squeeze and sent prices surging, as we have been reporting and reflecting over the past 24 months. The key now is if and how these new collectors advance, and the question is multifaceted and has market implications.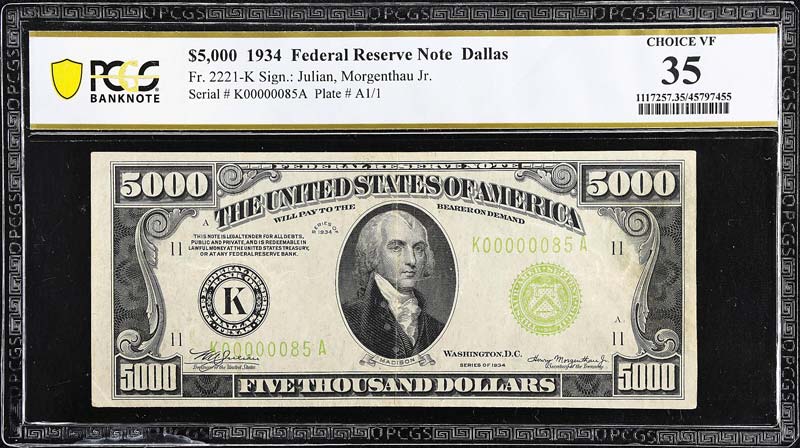 First and foremost is education. Some of the dealers I spoke with expressed concern that some—but of course not all—of these new collectors are buying aggressively without taking the time to understand what they're buying. Education not only in the historical perspective, such as why certain notes were produced and issued by the U.S. and the meanings behind the designs, but also market history. In terms of market history, it is helpful to know where in the historical range one is buying; is at or around the all-time highs? Is it in the middle of the historical average? Also, where does the price fall in the spread between grades? I believe this is why we have seen so many instances of notes in differing grades selling for similar prices. For many of the notes I mentioned above, notes graded AU58 are selling for the same price as CU63 or CU64 examples, and Gem CU65 notes selling for as much or more than pieces graded CU66 or CU67. Grading is the last component of the education of a new collector. While third party grading does much of the work for you, it is imperative for collectors to understand the basics of grading raw notes and being familiar with problems notes can have. The final aspect to have a grasp of for new collectors is rarity. Many of the notes that have seen tremendous demand and price action are actually quite common, in comparison to other seldom-seen types. This make sense, as the more common types are what is going to be available on the market. However, there have been some instances where very scare to rare U.S. notes have sold short at auction recently. It can be speculated that the newer buyers are reluctant to buy these rarities because they oftentimes are not in very high grade and their scarcity is not fully understood. Now that shows are happening regularly, hopefully new collectors will take the opportunity to connect with dealers and become serious, long-term buyers. The future of currency collecting is bright.
The world paper money market continues to hum along. Never has there been more buying opportunities, with auctions from multiple firms regularly offering incredible material. The Banknote Book, the most accurate and informative catalog for world currency is progressing. We are getting close to publishing the France chapter, a major accomplishment that will correct many long-lasting errors in the cataloging of this complex issuer. The chapter is being completed and proofed by experts in France. We are also receiving help from Italian experts who are assisting us in updating prices for the Italy chapter. For those who enjoy in-depth studies, Heritage has recently announced the publication of two books, one on the early paper money of Israel and one studying the World War 2 emergency notes printed by the Government Printer Palestine for various issuers in the region.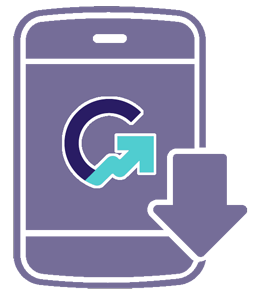 Download the Greysheet app for access to pricing, news, events and your subscriptions.
Visit these great CDN Sponsors
Author: Patrick Ian Perez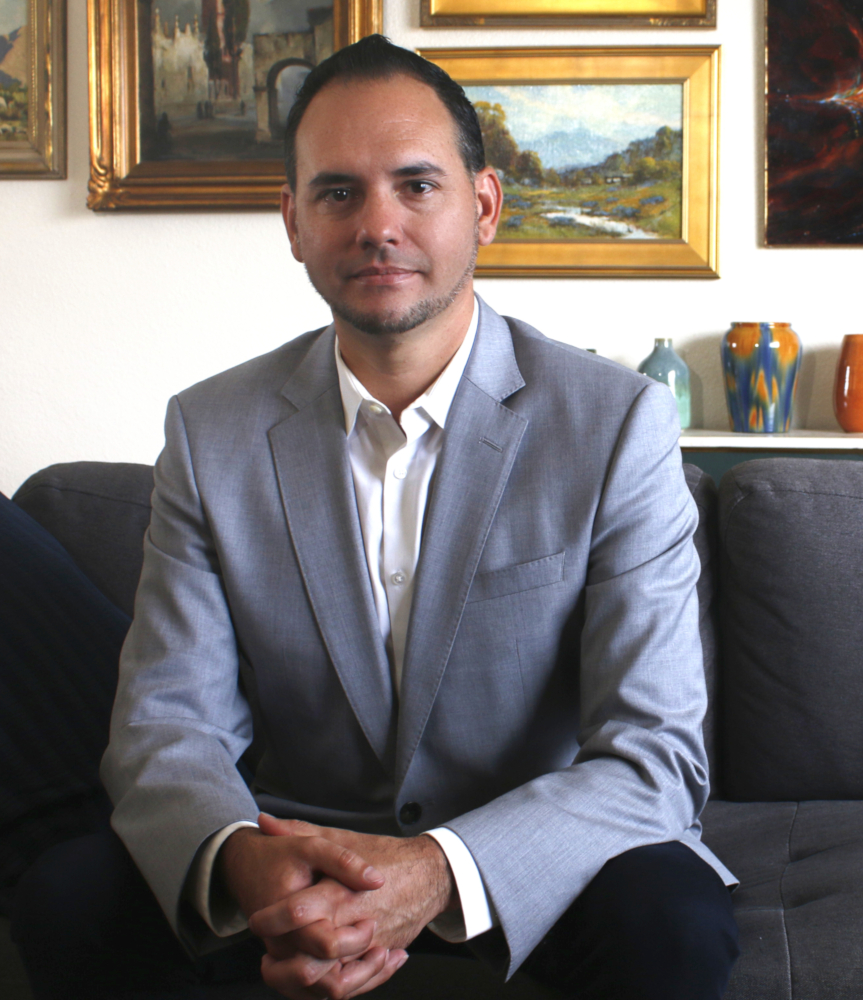 Patrick Ian Perez began as a full time numismatist in June of 2008. For six years he owned and operated a retail brick and mortar coin shop in southern California. He joined the Coin Dealer Newsletter in August of 2014 and was promoted to Editor in June 2015. In addition to United States coins, his numismatic interests include world paper money, world coins with an emphasis on Mexico and Germany, and numismatic literature. Patrick has been also published in the Journal of the International Bank Note Society (IBNS).
---