Palladium:

$1,654.00
$9.00
Bitcoin:

$22,828.57
$436.30
Ethereum:

$1,634.67
$46.73
Canadian Dollar:

$0.74
$0.01
Australian Dollar:

$0.69
$0.01
Are Full Red Lincolns Really Worth Huge Premiums?
Lincoln cents are the most collected of all coins and examples with original mint red surfaces command huge premiums. But is it worth it? Expert analyst Greg Reynolds takes a deeper dive.
Lincoln cents are the most collected of all coins. These have been minted from 1909 to the present. This discussion is about the premiums paid for uncirculated Lincoln cents that are designated as having full original mint red color ("RD") by PCGS or NGC.
In a vacuum, copper is naturally red. Exposure to oxygen and particular other elements results in toning. Copper tones faster than silver or nickel.
Before 1982 and except in 1943, all Lincoln cents were specified to be 95% copper. The composition of the other 5% was not consistent over time and really is a topic for a separate discussion. Lincoln cents dated 1943 were required to be struck on zinc coated steel planchets (prepared blanks). Of course, there were mint errors and other exceptions to the rules.
The moment after a 95% copper coin is struck, it will typically be bright red. At times during the first decade that Lincoln cents were minted, there were imperfections in batches of the alloy that resulted in some Lincoln cents having a bright yellow hue, a rich orange tint or a 'woodgrain' like appearance.
Among those that I have personally inspected, most or all of the pre-1934 Lincoln cents that are now dominated by magenta or faded pink colors were doctored. Most Lincoln cents minted in the past are brown in the present. Natural green, tan, russet and orange colors often develop. Although some blue tints are natural, many blue copper coins have been artificially toned.
Environmental variables affect the rate at which coins tone and the colors that develop. There are no full original mint red copper coins from ancient times. Almost all copper coins will turn brown, green or other dark colors, eventually.
Most uncirculated, pre-1934 Lincoln and Indian cents are at least partly brown. Many are entirely brown or nearly so.
PCGS, NGC and CAC classify copper coins as being brown ("BN"), red and brown ("RB") or full red ("RD"). For purposes of this discussion, all coins that are or were specified to be at least 95% copper are called copper, as there is no universally accepted, precise definition of the term bronze. Indeed, bronze is an inexact term that is often employed in a misleading way. Also, popular definitions of bronze overlap with some accepted definitions of brass.
If a coin is of a 95% copper alloy, then the original color of the coin was largely determined by its copper content. The extent to which zinc, tin or impurities affect color is a secondary issue, as all copper coins may naturally develop multi-colored toning if stored in ways that coin collectors typically kept coins during the 19th and 20th centuries.
For two Lincoln cents of the same date with the same numerical grade from the same grading service, there can be a huge difference in value stemming from color designations. This point may be illustrated with references to CPG® retail estimates for better date Lincolns from the classic era (before 1935 or so).
Better dates are different from key dates. The 1909-S VDB and the 1914-D are key dates. Better dates are relatively scarcer than common date Lincolns, yet are not the scarcest dates in the series. In terms of scarcity, better dates occupy middle ground between key dates and common dates.
According to the October 2020 issue of The CPG® Coin & Currency Market Review, the value of a MS65-Brown 1915-D is $260 and a MS65-Red & Brown (RB) 1915-D is worth $1,500. A MS65-Full Red (RD) 1915-D is valued at $4,500, three times as much as a MS65RB 1915-D and more than seventeen times as much as a MS65BN 1915-D. Large amounts are thus paid for red color. Indeed, PCGS or NGC certified BN Lincoln cents are often characterized by green, tan, or russet tones, which are sometimes very attractive.
For the 1917-D, the CPG® retail value estimate for a certified MS65BN coin is $390 and the value for a certified MS65RB 1917-D Lincoln is $682. The CPG® estimate for a MS65RD 1917-D is $1,440. The differences in value pertaining to designations for MS65 grade 1917-S Lincolns are even more stark: $618 for a MS65BN coin, $1,150 for a MS64RB 1917-S and $7,500 for a MS65RD 1917-S Lincoln.
Among better dates in the series, relative prices for color designations vary considerably. When I was a kid, the 1924-D was a very famous better date. My collecting friends and I all had difficulty finding 1924-D Lincolns in Fine to XF grades. Now, the CPG® value for a 1924-D in G4 grade, $27, is thirty-eight times as much as the CPG® value for a G4 grade 1925-D, $0.70. A G4 grade 1928-D is estimated to retail for merely $0.50.
Relative scarcity in uncirculated condition is different from relative scarcity in circulated grades. A coin that is relatively scarce in circulated grades may not be as relatively scarce in mint state grades or could be even scarcer.
A MS65RB 1924-D is a condition rarity though not as relatively scarce as a 1924-D is in circulated grades. In gem grades, the 1924-D is no longer the king of the 1920s, as a few S-mint dates are worth more. Among Lincoln cents in circulated grades from the 1920s, however, the 1924-D is behind only the 1922-Plain in relative scarcity.
For the 1924-D, the CPG® values are $1,250 for a MS65BN Lincoln, $1,500 for a MS65RB cent, and $13,500 for a MS65RD coin, yes $13,500, five hundred times the value of a G4 grade 1924-D, $27! The RD designation, though, is worth only nine times as much as a RB designation for a MS65 grade 1924-D, thus just 800% more, less of a premium than designated RD Lincolns command for some other dates!     
In circulated grades, the 1924-D is worth much more than the 1926-S. In MS65, the 1926-S towers as a condition rarity. The CPG® value estimate for a 1926-S that is certified as MS65BN is $2,190. The estimated value of a MS65RB 1926-S is $6,250. Incredibly, the CPG® estimate for a MS65RD 1926-S is $108,900, more than seventeen times the value for a certified MS65RB 1926-S, and nearly fifty times as much as a certified MS65BN 1926-S! A MS65 Brown 1926-S with some natural green and tan toning might be a better value than a certified MS65RD 1926-S.
On May 23, 2019, Stack's-Bowers auctioned two PCGS certified MS65RB 1926-S Lincolns, for $5,520 and $5,040, respectively. Heritage auctioned the same PCGS certified MS65RD 1926-S Lincoln for $102,000 in August 2020, for $106,375 in December 2008 and for $149,500 in January 2006.     
With so much money relating to a distinction between Full Red (RD) and Red & Brown (RB), it is fair to wonder about the dividing line. Is it unusual for the overall color of a Lincoln cent to be on the border between RB and RD?
There are coin doctors who transform brown or RB Lincolns into apparent red Lincolns and then submit them to PCGS or NGC with varying degrees of success. How often are doctored full red Lincolns mistakenly certified by PCGS or NGC?
Lincoln cents certified as Red & Brown are less likely to have been doctored than Lincoln cents certified as full red (RD). It is easier to change the color of a whole copper coin than it is to add a little red color or patches of red here and there. Coin doctors have more of a financial incentive to seek an unwarranted full red (RD) designation than a RB designation.
Collectors should think about the logic of paying large premiums for RD designations. Could a Lincoln cent that is 40% red, 25% medium brown, 20% green, 10% russet and 5% tan be more appealing than another of the same date that is 100% red or nearly so?     
Market values for some certified full red (RD) Lincoln cents from the 1950s illustrate the extent to which some collectors have paid for RD designations. For most all dates from the 1950s, raw Lincolns that would qualify for MS65RB or MS66RB assignments may be found at small to medium size coin shows for less than $7 each, often for less than $2.50 each. I am not implying that these should be submitted to NGC or PCGS. I am emphasizing that most MS65 to MS66 red and brown Lincolns from the 1950s, except for mint errors, are common and usually cost from $1 to $8 each.
On March 19, 2020, Stack's-Bowers auctioned a PCGS certified MS67RD 1954 Lincoln cent for $23,400. On June 4, 2020, Heritage auctioned a different PCGS certified MS67RD 1954 Lincoln cent for $7,800. It could be true that the $7,800 1954 cent had more noticeable spots than the 1954 cent that realized $23,400. It is never a good idea to draw firm conclusions while viewing pictures; there is a need to examine coins in actuality.
In January 2019, Heritage auctioned another PCGS certified MS67RD 1954 Lincoln cent, that time for $31,200. In contrast, it is a good idea to consider three different recent sale results for PCGS certified MS66RD 1954 Lincolns: $120 by Heritage in August 2020, $126 by Heritage in February 2020, and $125 by David Lawrence in November 2019. A PCGS certified MS67RD 1954 seems to command a premium of 6,000% to 25,000% over the value of a PCGS certified MS66RD 1954 Lincoln.
On June 2, 2019, the firm called GreatCollections sold a PCGS certified MS66RB 1954 Lincoln cent for $18.50. Of course, it is generally maintained that a MS67RD 1954 Lincoln is of much higher quality than a MS66RB 1954 Lincoln, a higher gem grade and more red color. Even if this is assumed to be true, the difference between a price below $20 for a certified MS66RB 1954 Lincoln and a price above $20,000 for a certified MS67RD 1954 is startling!
More than seventy-one million Lincoln cents were struck at the Philadelphia Mint in 1954. A few million may survive, thousands of which are uncirculated coins accumulated in rolls by coin dealers. Whole rolls were sold to speculators or investors. Some dealers broke up rolls to sell individual 1954 Lincoln cents to casual adult-collectors or to children.
During the 1960s and 1970s, it was very common for coin dealers to trade rolls of coins that were minted during the 1940s and 1950s. There were then a large number of speculators in BU rolls.
It might now be practical to buy a whole roll of uncirculated 1954 Lincolns and then enjoy sifting through them! According to the November 2020 issue of The Monthly Greysheet (Vol. III: No. 11, p. 32), the top-wholesale bid price for a brilliant uncirculated (BU) fifty coin roll of 1954 Lincoln cents is $23.
It is true that most collectors cannot easily acquire desirable coins for Greysheet Bid levels. There is a very realistic possibility, however, that a collector may buy such a roll for a price below $35, less than seventy cents for each brilliant uncirculated (BU) 1954 Lincoln.
To those collectors who seek gem quality Lincoln cents, the following pieces of advice come to mind. First, do not pay more than $9 for any Lincoln cent dated after 1935. These are extremely common, even in uncirculated grades. The 1955/1955 Double Die and other important mint errors are exceptions to this $9 rule. Second, carefully inspect coins. Note discoloration, hidden contact marks, hairlines and other imperfections. Third, learn to identify and appreciate the natural colors that develop on Red and Brown or Brown Lincoln cents, especially orange, green, apricot and tan hues. There are thousands of terrific, gem quality Lincolns that are not full red. Fourth, compose a collecting plan that is affordable, practical and enjoyable.
Copyright ©2020 Greg Reynolds
Insightful10@gmail.com
Images courtesy of Heritage Auctions, Ha.com.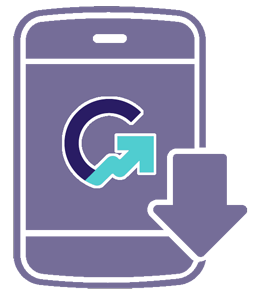 Download the Greysheet app for access to pricing, news, events and your subscriptions.
Visit these great CDN Sponsors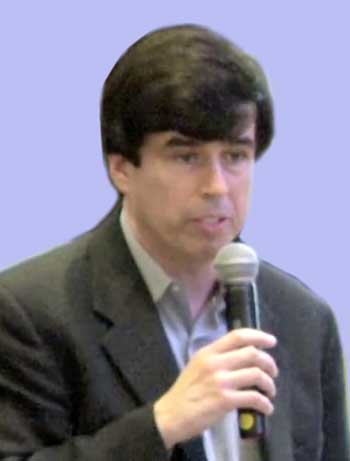 More than 750 of Greg Reynolds' articles about coins and related items have appeared in ten different publications. Reynolds has closely examined a tremendous number of rare, or conditionally rare, vintage U.S., British and Latin American coins. Furthermore, he has attended dozens of major coin auctions, including those of Eliasberg, Pittman, Newman, Gardner and Pogue Family. From the NLG, Reynolds has shared or won outright the annual award for 'Best All-Around Portfolio' a record seven times. Greg is available for private consultations and analyses, especially regarding rarities and auctions.
---