Bitcoin:

$23,246.51
$123.19
Ethereum:

$1,604.84
$5.33
There are some amazing coins for sale in Heritage's Simpson III Auction on January 20! Here's a primer
CDN contributing editor, Greg Reynolds, has personally viewed these items and was blown away by the powerful offerings in the Super Simpson Collection, Report #1.
On January 20, the third auction session featuring coins and patterns from the Simpson Collection will be part of an auction extravaganza in Dallas. Famous rarities and highly ranked representatives of other rarities will be featured, including the Garrett 1792 Silver Center Copper cent pattern, the unique 1943-D bronze cent, the Amon Carter 1885 Trade dollar, the finest known 1796 With Stars quarter eagle, and one of three or four known Proof "1804" eagles.


Simpson Auction Gallery #1
Though not a rarity in absolute terms, 1794 halves are extremely rare in 'mint state' grades. The
finest known 1794 half dollar
is especially important as 1794 halves are very popular with collectors and the Hayes-Pogue-Simpson 1794 half towers above the others that I have examined. This is one of my favorite early U.S. coins. It is is also the leading representative of the first issue of U.S. half dollars.
The Hayes-Pogue-Simpson 1794 half is amazingly original. As do most early U.S. silver coins, this 1794 exhibits shades of gray, along with areas of brown-russet. Various natural green tones formed on this coin, which are not dark or heavy. Stars four to eight have a pleasing blue-green outline. Miss Liberty is mostly a medium russet-gray color.
The reverse has wonderful luster under rich brown-russet toning with much green here and there. Indisputably, the reverse by itself is of gem quality. On Miss Liberty's face there are noticeable contact marks, including a row of shallow though readily apparent circular marks. There are a few small marks on her neck and shoulder, too. Furthermore, there are hairlines in the obverse fields and about the stars. After balancing a lower technical rating and a higher level of eye appeal, the obverse overall grades in the middle of the MS-64 range.
When this coin was auctioned in May 2015 in the Pogue I sale by Stack's-Bowers, it was PCGS graded MS-64 without a plus. More recently, it has been upgraded by PCGS to MS-64+. A debate as to whether this coin grades 64.6 or 64.7 would be counter-productive. The extraordinary originality of this coin is extremely important, in my view. I have never seen another 1794 half that is in the same league.
As I explained in multiple auction reviews of the Pogue I sale, there were many strong results. Some analysts who thought otherwise may not have understood that market levels in May 2015 for some types of scarce silver coins were much lower than market levels were from early 2007 to August 2008, a period during which a significant number of the silver coins in the Pogue I sale were acquired by the Pogue Family. Nonetheless, the price paid of $763,750 for this 1794 half was not one of the then strong prices realized in May 2015.
Before the Pogue I sale in May 2015, I estimated that $600k would be a weak price and $800k would be around the wholesale-retail border, which I define as a moderate price. I then figured that a $1 million price would be strong. In my estimation, the market value of this coin has fallen since May 2015, though bidding sometimes 'goes wild' for finest known representatives of particular dates. On January 20, 2021, a price realized of $700k would be moderate and a $900k result would be clearly strong. A realization of $1.15 million would be very strong.
While a 1794 half is needed for a set 'by date' of early half dollars, an 1861 double eagle ($20 piece) struck in copper is not needed for any kind of regular set. Even so, Simpson's 1861 double eagle struck in copper is unique, unusual and certainly a prize. Whether this piece should be called a pattern, a fantasy or a die trial is debatable? There also exists at least one gold-plated copper 1861 'double eagle' that was struck such that it was dished and of a much wider diameter than a regular issue double eagle. An obvious experimental piece, however, is different from a striking in copper of a piece that otherwise appears like a regular double eagle. It is logical for related copper strikings to be acquired to enhance sets of regular silver or gold issues.
Although this 1861 $20 piece in copper is not one of the highest quality patterns or die trials in the Simpson collection, and is not among the most exciting, the whole concept of a surviving $20 gold denomination in copper, especially with a Civil War era date, is intriguing. Also, its rise in value is noteworthy.
While residing in a fairly old PCGS holder with a green label and a Proof-63 certification (serial #4213903), this same 1861 $20 piece in copper was auctioned by Heritage for $5610 in August 1995, for $28,750 in August 2001, for $46,000 in January 2007, and for $97,750 in January 2011. It has since been upgraded by PCGS to Proof-64 and now has a sticker of approval from CAC.
A realistic possibility is that much of its apparent rise in value relates to promotions of Type One double eagles (1850-66) during the 21st century. Until recently, one firm in California promoted Type One double eagles to a tremendous extent. Other firms have emphasized them, too. Demand for related 'patterns,' broadly defined, may have been affected by the marketing of regular issue, Type One double eagles.
Simpson had patterns of all denominations. Indeed, he had one of the most extensive collections of all time of patterns, die trials, U.S. Mint fantasies and experimental pieces. His accumulation of these is a major reason as to why I now refer to the Simpson Collection as 'super'!
I referred to the Pogue Family Coin Collection as 'marvelous' in a series of twenty-three articles. In a series of thirteen articles I referred to the Eric Newman Collection as 'fabulous'! 'Super' seems to be the best single word to describe the Simpson Collection.
The word 'super' does not just mean great or powerful; this word also means extreme and/or excessive. As I find the 1872 Amazonian quarter patterns to be among the most appealing of all U.S. Mint creations, I focus on these here as they exemplify the 'super' nature of the Simpson Collection.
In the Simpson II sale by Heritage on November 19, a PCGS certified Proof-66RB 1872 Amazonian quarter in copper realized $52,800. In the Simpson III sale on January 20, Heritage will auction a different copper Amazonian quarter, which is also PCGS certified as Proof-66RB. It was PCGS certified as Proof-65-Red before it was auctioned in January 2009, and it exhibits much original mint red color. Although there are some hairlines and dark spots, this piece is very attractive overall.
It is indicated on the Heritage web site that there is a third Amazonian quarter in copper in the Simpson Collection, which will be auctioned in August 2021. All Amazonian quarters were struck from the same pair of dies, as far as I know. In addition to obtaining three Amazonian quarters in copper, Simpson had two Amazonian quarters in silver. One was auctioned in the Simpson II session in November. Another is scheduled to be auctioned in the Simpson V event in April 2021.


Simpson Auction Gallery #2
According to PCGS CoinFacts and
USpatterns.com
, there are known just two Amazonian quarters in aluminum and the Simpson Collection contains both of them! One is scheduled to be offered in Simpson IV in February. That pattern was PCGS certified as Proof-64+ Cameo and has a sticker of approval from CAC.
I examined it before Stack's-Bowers auctioned this same aluminum Amazonian quarter at the ANA Convention in August 2011. This is one of my favorite patterns. The reverse was attractive and the obverse was very attractive. It scored very high in the category of originality.
Aluminum is an unusually active metal and aluminum numismatic items from the 19th century tend to develop negative surface issues over time. In terms of surface integrity, this piece fared far better than most aluminum patterns. Moreover, the surfaces were far more appealing when this piece was viewed in actuality in 2011 than they appeared to be in published images. This prize aluminum Amazonian quarter pattern realized $74,750 in August 2011.
The other Amazonian quarter in aluminum received a higher grade from PCGS. I do not recollect seeing that piece. The sales of that piece listed on USpatterns.com were before my time. It is not or not yet listed on the Heritage web site. I wonder if Simpson decided to retain one of his two Amazonian quarters in aluminum for emotional reasons...
In sum, Simpson collected seven Amazonian quarter patterns, three in copper, two in silver and both known aluminum pieces. He had similar holdings of several other famous pattern design types.
The USpatterns.com site suggests that Simpson may have owned five different 1872 Amazonian half dollar patterns in silver. It seems that nine to twelve exist. One was in Simpson I. Another was in Simpson II. A third will be auctioned on January 20. That one is PCGS certified as Proof-66+. The same piece was NGC certified as Proof-65 when it was auctioned by Superior Galleries for $60,375 in September 2008. I was there.

Simpson had at least two Amazonian half dollars in copper. One was auctioned as part of the Simpson I sale on September 17. Another will be in the Simpson V sale in April.
Simpson is believed to own both of the two known Amazonian half dollars in aluminum, though I am not certain that this is true. One will be in the Simpson V sale in April 2021.
Simpson went after 1943 copper and 1944 steel cents with the same zest and persistence that characterized his pursuits of famous patterns. There are six major World War II penny errors: 1943 copper, 1943-D copper, 1943-S copper, 1944 steel, 1944-D steel, and 1944-S steel. These are coppers of 1943 that were struck on planchets that would have been suitable for regular issue Lincoln cents of 1942 and steel cents of 1944 were struck on planchets that were leftover from 1943. Other World War II era penny errors, experimental pieces and one cent patterns are considered by most interested collectors to be less important than these six varieties.
Simpson had the all-time best set of these six, plus he owned a few duplicates. As the 1943-D copper is unique, there are no duplicates.
The unique 1943-D copper Lincoln cent was graded MS-64 by PCGS. Although it has been very widely reported that this piece sold for $1.7 million in a private transactions in 2010, it was really part of a large deal, which may have involved several coins. The $1.7 million amount was imputed, and was reported by one of the dealers involved, though the details of the entire transaction were not provided to me. I have not verified the $1.7 million value then attached to the 1943-D copper. In February 2003, the Goldbergs auctioned this same 1943-D copper for $212,750.
Simpson's best 1943-S copper is believed to be the finest of six or seven known. It was NGC graded MS-61 before the Goldbergs auctioned it for $115,000 in February 2000. It was later PCGS graded MS-62 and then PCGS graded MS-63 before it sold for $504,000 in the Simpson II sale on November 19, 2020. The unique 1943-D copper Lincoln cent must be worth dramatically more than the finest 1943-S copper.
Simpson's duplicate 1943-S copper cent was graded as AU-58 by both PCGS and NGC. In February 2016, Heritage auctioned Simpson's duplicate 1943-S copper for $282,000. While World War II era penny errors and Amazonian patterns are famous, there are many neat coins in the Simpson III session that have not received much attention. The 1795 half cent with a plain edge and a "punctuated date" is not a rarity.
Simpson's coin, though, was earlier in the all-time greatest set of half cents, the Missouri-Tettenhorst collection that the Goldbergs auctioned in January 2014. It was then PCGS graded as MS-63, and CAC approved. It has since been upgraded to "63+" by PCGS. In the categories of originality and eye appeal, this coin scores highly, above the MS-63 level. Unfortunately, one long scratch, a few hairlines and multiple mint-caused imperfections keep this 1795 half cent from grading higher than MS-63. Nonetheless, it is really neat, and one of an extremely small number of uncirculated survivors of the entertaining "punctuated date" variety. It realized $120,750 in January 2014, certainly a substantial retail price at the time. Market levels for half cents are not as high in 2021 as they were in 2014.
Simpson's 1916-S Walking Liberty half dollar is one of only four that have been CAC approved at the MS-66 level. It was PCGS graded as MS-66+. In regard to coins submitted to CAC, experts at CAC ignore the plus aspect of each plus grade assigned by PCGS or NGC.
When I view coins, I usually cover the PCGS or NGC labels with one of my hands. As soon as I focused on this 1916-S Walker, I realized that she was honestly saying that she grades MS-66!
While a couple of Simpson's Three Cent Silvers were disappointing, the 1860 is a star of the Simpson III session. This is the only 1860 Three Cent Silver that is PCGS graded as MS-67 and it is the only one that is CAC approved at the MS-67 level. Such a 'top pop' may bring a huge premium in the auction, though I am not now recommending for or against the payment of a premium.
As of January 10, the bidding level for this 1860 Three Cent Silver was already above $9000! Moreover, this is coin more attractive in actuality than it appears to be in the catalogue images. I like this coin's pleasant mix of toning and healthy luster.

The Simpson III sale is especially memorable, with super representatives of famous rarities, condition rarities, type coins, and an incredible assortment of patterns. The lots included enable collectors to gain insights regarding Simpson's approach to collecting coins and patterns.

Copyright ©2021 Greg Reynolds
Insightful10@gmail.com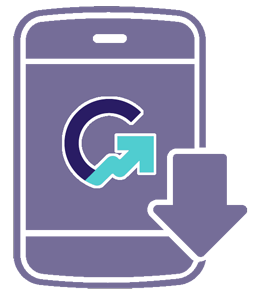 Download the Greysheet app for access to pricing, news, events and your subscriptions.
Subscribe Now.
Subscribe to Monthly Greysheet for the industry's most respected pricing and to read more articles just like this.
Visit these great CDN Sponsors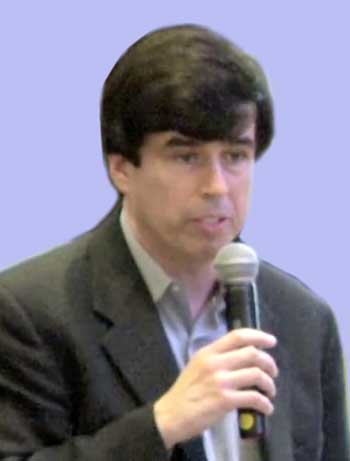 More than 750 of Greg Reynolds' articles about coins and related items have appeared in ten different publications. Reynolds has closely examined a tremendous number of rare, or conditionally rare, vintage U.S., British and Latin American coins. Furthermore, he has attended dozens of major coin auctions, including those of Eliasberg, Pittman, Newman, Gardner and Pogue Family. From the NLG, Reynolds has shared or won outright the annual award for 'Best All-Around Portfolio' a record seven times. Greg is available for private consultations and analyses, especially regarding rarities and auctions.
---