Platinum:

$1,002.00
$2.00
Palladium:

$1,422.50
$22.00
Bitcoin:

$27,237.82
$276.42
Ethereum:

$1,908.16
$30.42
Auction Review: Miller Time for Morgans -- Mid 6-Figure Prices Realized
The Larry Miller Part 1 featured an amazing collection Morgan dollars, some of which have no peer.
The Larry Miller Part 1 auction session by Stack's Bowers was conducted during the evening of Thursday, November 12th at The Balboa Bay Resort in Newport Beach, California. This was part of an auction extravaganza, which included thousands of coins and other numismatic items. Leading Morgan dollars from the Miller Collection were the stars of the auction. Other parts of the Larry H. Miller Collection will be covered in upcoming discussions. Condition rarity Morgans in Miller's set are covered here. A Morgan dollar that is worth less than $100 in circulated grades may be worth more than $300,000 if among the half-dozen that have received the highest grade assignments. Those with stickers of approval from CAC tend to be worth even more.
Although the 1893-S is the scarcest business strike Morgan dollar, the Miller set of Morgans will not be remembered for his 1893-S, even though the Miller 1893-S is one of the five finest 1893-S Morgans. The Miller 1893-S was one of my favorite Morgans in his set, as I prefer rich, multi-colored, indisputably natural toning rather than the dipped-white 'look' that tends to characterize most of the more valuable business strike Morgans. In fairness to the Miller Collection, however, it is important to point out that most of Miller's dipped-white Morgans have begun to naturally re-tone in a normal and pleasant way. Of all the condition rarity Morgans in the Miller I auction session, the 1893-S has the richest and most original toning in my estimation. Indeed, the Miller 1893-S has neat, dusky green and blue toning, with orange-russet patches, and mellow brown-russet hues. While it is not the most attractive of all the condition rarity Morgans in the Miller 1 session, it is technically incredible and should receive extra credit for originality. The rich toning and the virtually flawless reverse make it exciting in its own way.
While many collectors of gem Morgans may like a couple of the other PCGS graded MS65 1893-S dollars more than the Miller 1893-S, the $600,000 result was a fair value for the buyer in the context of condition rarity Morgans. This 1893-S is the Morgan in the Miller 1 session that I would most like to own. There will be a few more Morgans auctioned in the Miller 2 session on December 17, at the same location. The 1893-S is scarce in all grades. Sets of gem grade Morgans, however, tend to be remembered for highly certified condition rarities of common coins.
Yes, this term, "condition rarity," is defined differently in different contexts. In the realm of classic United States coins (1793-1934), a condition rarity is usually a coin that is common in grades below MS65 and is extremely rare in the gem grade range, MS65 and higher. For a gem coin to be a condition rarity, there must be fewer than fifty gems. For a coin to be an extreme condition rarity, there must be fewer than ten gems, or fewer than five that grade MS66 or higher. Larry Miller had many Morgans that are extreme condition rarities or nearly so.
The 1884-S Morgan is one of the best imaginable examples of an extreme condition rarity. Although it is suggested on PCGS CoinFacts that nearly 200,000 1884-S Morgan dollars survive, this is probably an overestimate. It is fair to assert that more than 60,000 survive, most of which have extensively circulated. PCGS has graded more than 9,900 and NGC reports having graded more than 8,800, three-fourths of which received AU-50 to -58 grades.
In the gem range, there is an 1884-S that was PCGS graded MS65, one that was NGC graded MS66, the Ralph & Lois Stone 1884-S that was PCGS graded MS67, and the Larry Miller coin, which was PCGS graded as MS-68. To understand the prices realized for condition rarity Morgans, it is important to keep in mind that Morgan dollars, like Liberty Head double eagles, tended to bang against each other before they were handled by the public, even before they left the mints that made them. MS60 to MS63 grade Morgans typically exhibit innumerable contact marks, including light scratches and small gashes. Even MS64 and MS65 grade Morgans often have plenty, usually including multiple marks on Miss Liberty's face and in the reverse inner fields. Very noticeable contact marks are even acceptable on MS67 grade Morgans. The Morgans in the Larry Miller Collection had amazingly few contact marks. Indeed, this was the most astonishing aspect of the whole set. The absence of contact marks on so many better date Morgans in this set was startling!
Some had just microscopic marks that were hardly noticeable at all. This 1884-S was one of them. There is one somewhat noticeable micro-gash near the eagle, above the arrows. Under five-times magnification, there are amazingly few imperfections of any sort. Also, the fact that the Miller 1884-S has some russet peripheral toning makes it more appealing than it would be if it appeared entirely dipped-white, in my opinion. The Miller 1884-S was PCGS graded as MS68 and CAC approved. While there never will be unanimous agreement on the grade of an important coin, especially of an MS68 grade assignment, I maintain that the Miller 1884-S is of notably higher quality than the Ralph & Lois Stone Collection 1884-S, which is the sole 1884-S that was PCGS graded as MS67. The Miller 1884-S realized $750,000, a moderate to strong price.
The coin business observers who expected the Miller 1884-S to sell for much more may not recollect that prices for Morgans have been trending downward for around five years. If the Miller 1 session was held a year or two ago, the Miller 1884-S would have likely sold for significantly more than $750,000. Also, despite its condition rarity, the 1884-S was never as popular as several of the other better dates.
The three most famous, individual Morgan dollars are the Vermeule 1893-S, the Eliasberg 1889-CC, and the Miller 1886-O. The CAC approved MS67 grade, Vermeule 1893-S sold privately in 2008 more than $1 million and then sold privately again somewhat recently for an undisclosed amount that was well above $1 million. The audience was stunned at a Bowers & Merena auction in April 1997 when the Eliasberg 1889-CC was purchased by Jack Lee for $462,000, the record price for a Morgan before coin markets boomed from late 2003 to the middle of 2008. On August 14, 2013, Stack's-Bowers auctioned the Eliasberg-Lee 1889-CC for $881,250, an auction record for a Morgan Dollar, which I believe still stands.
This 1886-O is a double Miller. Decades before it was acquired by Larry H. Miller, this 1886-O was the favorite of legendary silver dollar specialist Wayne Miller.
This 1886-O is also John Albanese's favorite Morgan dollar. "Iconic," John says. On November 12, 2020, Albanese was the buyer for $750,000.
This 1886-O was PCGS graded as MS67 with a Deep Mirror Prooflike (DMPL) designation. With or without any kind of designation, this is the only 1886-O silver dollar that has been PCGS or NGC graded above MS65! Two are certified as MS65, one as MS65+ and zero as MS66. For Morgan dollar collectors, this 1886-O is a leader in two categories, as the highest graded 1886-O by far and as the highest graded prooflike 1886-O by even farther. The next highest certified DMPL or prooflike 1886-O Morgans are certified as MS64! The DMPL qualities of this Miller coin are really cool.
The Miller 1895-O is not as much of a condition rarity as the Miller 1886-O, though is a tremendous condition rarity. PCGS has graded three as MS66. NGC reports zero as MS67 and one as MS66. The Miller coin is the sole PCGS graded MS67 1895-O and is the only 1895-O approved by CAC above MS65! While several Miller-Lee silver dollars brought more in 2020 than they did in the Lee III auction session by Heritage in 2005, the Miller-Lee 1895-O brought less in 2020, $528,000, than it did in 2005, $575,000. The Miller-Lee 1896-O, in contrast, brought much more in November 2020, $528,000, than it did in November 2005, $345,000.
Regarding 1896-O dollars that are PCGS or NGC graded above MS65, the 1896-O is clearly more of a condition rarity than the 1895-O! One wholesaler, however, told me that he was very surprised that the CAC approved MS66 1896-O brought the same amount, $528,000, as the CAC approved MS67 1895-O in the Miller Collection. In grades above MS64, thus including MS65 grade coins, CAC has approved four 1895-O coins and just one 1896-O, this Miller-Lee coin. This could be a major reason as to why these two brought same price; other CAC-Gem quality 1895-O Morgans are or have been available while the Miller coin is the only 1896-O Morgan that has been CAC approved in the gem range.
Alternately, if both coins were raw, I would not find the Miller 1895-O as being of much higher quality than the Miller 1896-O. Opinions about coins vary.
I wonder how many Morgan collectors are really enthusiastic about the PCGS graded MS69 1896-S? The Miller-Lee 1896-S realized $402,500 in November 2005. I concluded that the result then was super-strong and mystifying. When this same coin realized $720,000 on November 12, 2020, 79% more than it realized in 2005, I concluded that the price realized was incredibly high.
A CAC approved MS65 1896-S would probably retail for around $12,000 and may sell for significantly less at auction. Although the 1896-S is a condition rarity in MS66 and MS67 grades, it is likely that one of these certified MS67 or -66 1896-S Morgans will be consigned to auction over the next five years, and it will bring only a fraction of the price that the Miller-Lee 1896-S just realized. The Greysheet Bid for a MS66 1896-S was $65,000, and the best of the seven PCGS or NGC graded MS66 1896-S dollars would be likely to retail for less than $100,000 if offered in 2021.
The Miller 1897-O Morgan dollar was also earlier in the sale of Jack Lee's set. It brought dramatically more in November 2020, $348,000, than it realized in November 2005, $126,500. In October 2020, the CPG®-CAC retail estimate was $168,000 for a CAC approved MS67 grade 1897-O.
Although the $348,000 result for the Miller 1897-O was very strong, I find this price to be more understandable than some of the other results for Morgans in the Miller 1 session. In MS65 and higher grades, CAC has approved merely four 1897-O dollars including this as the sole MS67. While PCGS and NGC reports indicate a much larger number of gems, I maintain that these totals reflect some multiple counts of individual 1897-O dollars. Wholesalers have been seeking upgrades.
I find the 1897-O to be of higher quality than some of the other certified MS67 Morgan dollars in the Larry Miller Collection. The price realized suggests that I might not have been the only one. This 1897-O is more appealing in actuality than it appears to be in published images.
The 1901 is much more of a condition rarity than the 1897-O. PCGS has graded two 1901 Morgans as MS65, including the Miller coin, one as MS66 and zero higher than MS66. NGC reports three as MS65 and none higher. In MS65 and higher grades, CAC has approved only this Miller coin and no other. As this is currently the only CAC approved, gem quality 1901 Morgan, it is unsurprising that the founder of CAC bought it, for $288,000. It is puzzling that bidders would pay so much more than $288,000 for lesser condition rarities in the Miller set of Morgans, yet the price realized for the 1901 was the twelfth highest price paid for a Morgan dollar in the Miller set. Ten of the twelve including this 1901 had stickers of approval from CAC. The results certainly demonstrate continuing demand for condition rarity Morgans. Dell Loy Hansen bought several high-priced Morgans, and other collectors participated. Several condition rarity Morgans brought very strong prices and a few others were good deals. Most prices realized were in the moderate to strong range. It was exciting to closely examine so many legendary condition rarities, a few of which had not been publicly seen in decades!
Copyright ©2021 Greg Reynolds
Insightful10@gmail.com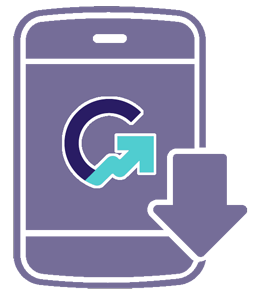 Download the Greysheet app for access to pricing, news, events and your subscriptions.
Visit these great CDN Sponsors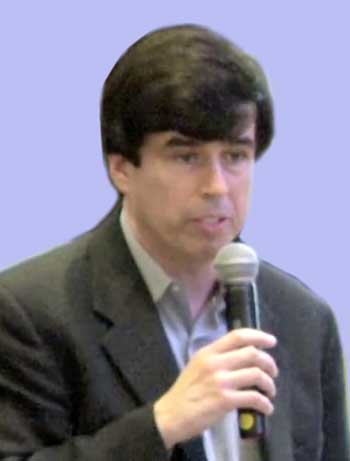 More than 750 of Greg Reynolds' articles about coins and related items have appeared in ten different publications. Reynolds has closely examined a tremendous number of rare, or conditionally rare, vintage U.S., British and Latin American coins. Furthermore, he has attended dozens of major coin auctions, including those of Eliasberg, Pittman, Newman, Gardner and Pogue Family. From the NLG, Reynolds has shared or won outright the annual award for 'Best All-Around Portfolio' a record seven times. Greg is available for private consultations and analyses, especially regarding rarities and auctions.
---