Bitcoin:

$23,380.49
$30.99
Ethereum:

$1,666.96
$5.77
BLUESHEET: CDN RECEIVES NLG AWARD FOR "BEST PRICE GUIDE NEWSLETTER OR MAGAZINE"
The Numismatic Literary Guild held their annual banquet on the evening of August 3rd during the ANA World's Fair of Money show in Denver, Colorado. Numerous awards are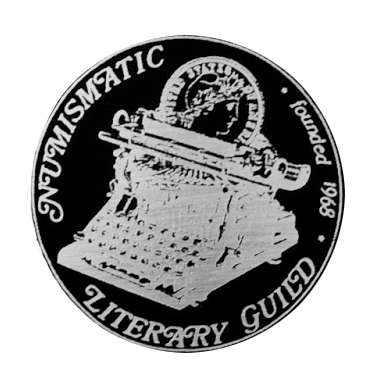 The Numismatic Literary Guild held their annual banquet on the evening of August 3rd during the ANA World's Fair of Money show in Denver, Colorado. Numerous awards are given annually by the elite organization in categories spanning the range of numismatic-related literature. This year, CDN was honored with the award in the "Best Price Guide Newsletter or Magazine" category for our dedicated work in he role of independently pricing rare coins.
CDN Publisher, John Feigenbaum, was named specifically in the presentation of the award, however, according to Feigenbaum, "I can take no personal credit for quality of work we do here at CDN. I work with a wonderful team of dedicated professionals and we ALL are committed to the honest, unbiased pricing and presentation of United States coins and currency, and now Modern Chinese issues. We all work incredibly hard at this and we're constantly innovating to bring our prices to coin dealers in the most efficient manner possible. While we will always honor our readers with printed publications, we have also recently added our pricing to our web site, and soon to a dedicated smartphone app. We have also recently created retail pricing branded Collector's Price Guide, or CPG. CPG values are available free to all web site visitors and now published in print in the ANA Numismatist magazine." Feigenbaum concluded to say that "those of us at CDN genuinely appreciate the honorarium from NLG, and we are dedicated to continuing our efforts."
A partial listing of this year's Numismatic Literary Guild award recipients is as follows:
BOOK OF THE YEAR: 1792: Birth of a Nation's Coinage, by Pete Smith, Joel Orosz and Leonard Augsburger
BEST SPECIALIZED U.S. COINS BOOK (tie): The $2½ and $5 Gold Indians of Bela Lyon Pratt, by Allan Schein and Bust Dime Variety Identification Guide, by Winston Zack, Louis Scuderi and Michael Sherrill
BEST COIN ARTICLE OR SERIES OF ARTICLES: "Sizes Matter," COINage, Tom DeLorey
BEST PAPER MONEY ARTICLE: "Women Find a Place on Three U.S. Bank Notes," Joshua McMorrow-Hernandez, COINage
BEST COLUMN: "My Two Cents' Worth," Ed Reiter, COINage
LARGE-CIRCULATION AND OTHER NON-PROFIT OR CLUB NUMISMATIC PUBLICATIONS:
BEST COIN ARTICLE: "125 Years of Collecting With the American Numismatic Association," by Q. David Bowers, The Numismatist
NUMISMATIC NEWSPAPERS:
BEST SPOT NEWS STORY: "Doubled-Die 2015 Cent Identified," by Ken Potter, Numismatic News
BEST COIN ARTICLE: "A Numismatic Trip to the Museum," by Steve Roach, Coin World
BEST PAPER MONEY ARTICLE: "Notes Forever Tied to Wild Bunch: Pinkertons Used Serial Numbers to Track Rail Heist Loot," by Robert R. Van Ryzin, Bank Note Reporter
INTERNET WEB SITES:
BEST WEB SITE COIN ARTICLE: "The Pogue Family Coin Collection," by Greg Reynolds, CoinWeek.com
BEST ONLINE COLUMN: "Classic U.S. Coins for Less Than $500 Each," by Greg Reynolds, CoinWeek.com
BEST ONLINE NEWS WEB SITE: CoinWeek.com, Charles Morgan, Editor; Hubert Walker, Assistant Editor; Scott Purvis, Webmaster
BEST DEALER WEB SITE: Coins.HA.com, Heritage Auctions, Paul Minshull, Michael Weems, Brian Shipman, Ryan Sokol and Stewart Huckaby
BEST NON-TRADE WEBSITE: www.NumiStorica.com, Robert Korver, Webmaster
BEST INTERNET BLOG: "The Buzz," David C. Harper, Numismatic News
BEST NON-NUMISMATIC PRESS WEB SITE: Set Investigates, Beaumont, Texas, Jerry Jordan, Webmaster and Publisher
AUCTION CATALOGS:
BEST AUCTION CATALOG, COINS AND CURRENCY: "The D. Brent Pogue Collection Part V," March 2017, Stack's Bowers Galleries
NEWSLETTERS:
THE LEE MARTIN FOUNDER'S AWARD for Best Investment Newsletter: Maurice H. Rosen, The Rosen Numismatic Advisory
BEST DEALER-PUBLISHED NEWSLETTER OR MAGAZINE: Liberty's Outlook, Patrick A. Heller
BEST PRICE GUIDE NEWSLETTER OR MAGAZINE: The Coin Dealer Newsletter, John Feigenbaum, Publisher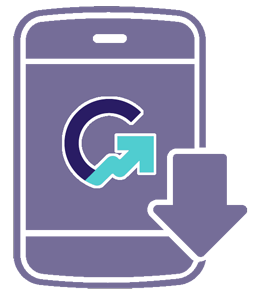 Download the Greysheet app for access to pricing, news, events and your subscriptions.
Subscribe Now.
Subscribe to Monthly Greysheet for the industry's most respected pricing and to read more articles just like this.
Visit these great CDN Sponsors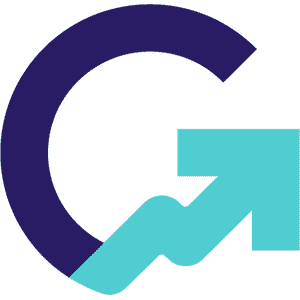 The trusted name in numismatic pricing since 1963, CDN Publishing is home to important industry reference and price guides, including the Greysheet, Greensheet, CPG Rare Coin Market Review, and the CAC Rare Coin Market Review, and the Banknote Book. Located in Virginia Beach, you can find out more at www.greysheet.com, or call 757-655-1056.
---