Palladium:

$1,428.00
$1.50
Bitcoin:

$27,839.79
$733.01
Ethereum:

$1,868.17
$20.69
KAGIN'S SALE DRAWS BIG BIDS AT ANA NATIONAL MONEY SHOW IN TEXAS
The headlining auction at the American Numismatic Association (ANA) Money Show always promises something good for virtually everyone, and Kagin's sale at the 2018 ANA Money Show in Irving, Texas, delivered in fine fashion.
The headlining auction at the American Numismatic Association (ANA) Money Show always promises something good for virtually everyone, and Kagin's sale at the 2018 ANA Money Show in Irving, Texas, delivered in fine fashion. The sale, consisting of more than 1,200 coins, pieces of fractional and federal paper currency, and other material encompassed wide-ranging areas of the market, including highly anticipated offerings of gold ingots and coinage from the shipwreck of the SS Central America, which sank in the Atlantic during a hurricane in September 1857.
The top-selling listing at the ANA National Money Show auction was a 1737 3 Hammers VALVE OF THREE PENCE Higley copper boasting light vintage wear most probably from the hands of hardworking Colonial Americans. The coin, certified by PCGS as VF35BN and listed as the finest known of its type, took a whopping $252,000 (this price and others listed below include a 20% buyer's fee).
Hammering at $46,800 was the auction's most expensive Federal-era coinage issue and second-most expensive coin, a 1929 $5 Indian Head half eagle certified MS64 by PCGS. This specimen, one of only 109 (likely counting many resubmissions) at the MS64 level, is beautiful in every respect. Its strong strike, rose-kissed butterscotch surfaces, and rich luster combine for captivating results.
More than 20 other lots crossed the five-figure threshold, including a PCGS MS65 1818/5 Capped Bust quarter that took $30,000, an NGC PR62 1836 Original Coin Alignment Gobrecht dollar going for $21,600, and a PCGS AU58 1652 Large Planchet Pine Tree Shilling trading hands for $15,600. Also of note was a 1776 pewter Continental dollar with "CURRENCY" spelling in NCS holder with XF-Details (obverse scratch) grade, which sold for $14,400.
Bidding was also enthusiastic for lots selling for less than $10,000, which included coinage from the SS Central America. Among the reclaimed treasures was an 1857-S Liberty Head double eagle, Dies 20F, No Serif, Right S with lustrous honey-gold coloring and a grade of AU58 by PCGS. $5,640. Another neat 1850s gold offering was a lustrous, honey-colored PCGS AU55 1855-S Indian Princess Head $3 that lured a final offer of $8,400.
A pair of 1893 Isabella quarters wowed fans of classic US commemoratives, with an NGC PR62 taking $3,600 and a PCGS MS63 commanding $1,110. Meanwhile, bidders with more novel tastes were enticed by a sharply struck silver 1939 Charbneau Golden Gate International Exposition California Pacifica So-Called Dollar, which sold for $1,440. Also of interest was an 1837 Feuchtwanger's Three-Cents New York New York City piece made of German silver; this PCGS AU53 Hard Times Token traded for a princely sum of $2,040.
Among the 18th-century lots was a PCGS G4BN 1793 "AMERICA" Chain cent that hammered at $6,000—a solid buy for an historic, chocolate-brown copper piece with pleasing surfaces. A 1788 Massachusetts copper half cent graded PCGS MS62BN went for $2,880 and was among the many attractive Colonial American coins trading in the four-figure range.
Bargain hunters weren't disappointed, for there were a few pleasant surprises among the more economical offerings under $1,000. Among these was a 1942 pattern cent struck in brown plastic with a plain edge, struck as an experimental piece when the United States Mint was transitioning to an emergency World War II composition as an alternative for the copper-based Lincoln cent. The Judd-2060, Pollock-4035 specimen certified as "Genuine, Broken—UNC Details" by PCGS sold for $408.
Variety specialists with smaller budgets had many excellent pieces to bid on, with a handsome AU55 example of the always popular 1937-D 3 Legs Buffalo nickel that attracted a final bid of $810 and PCGS MS65RD 1971 Doubled Die Obverse Lincoln cent that closed at $600. Fans of affordable early American copper didn't go home empty handed. A 1787 Fugio copper New Haven restrike graded AU53BN in a PCGS holder went for $552, while a PCGS MS63RB 1723 Hibernia half pence crossed the block for $780.
Entry-level bidders and those hoping to snag a few under-appreciated pieces found deals, too. The highest bidder for a PCGS PR67RD 1970-S Small Date Lincoln cent paid $96, while an improperly cleaned, NGC-encapsulated 1946 International Monetary Conference So-Called Dollar honoring the then-recently deceased President Franklin Delano Roosevelt was among the least-expensive lots sold, taking a mere $24.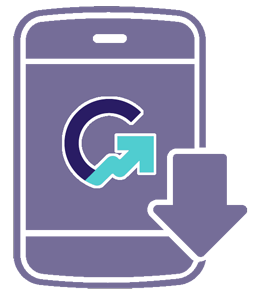 Download the Greysheet app for access to pricing, news, events and your subscriptions.
Subscribe Now.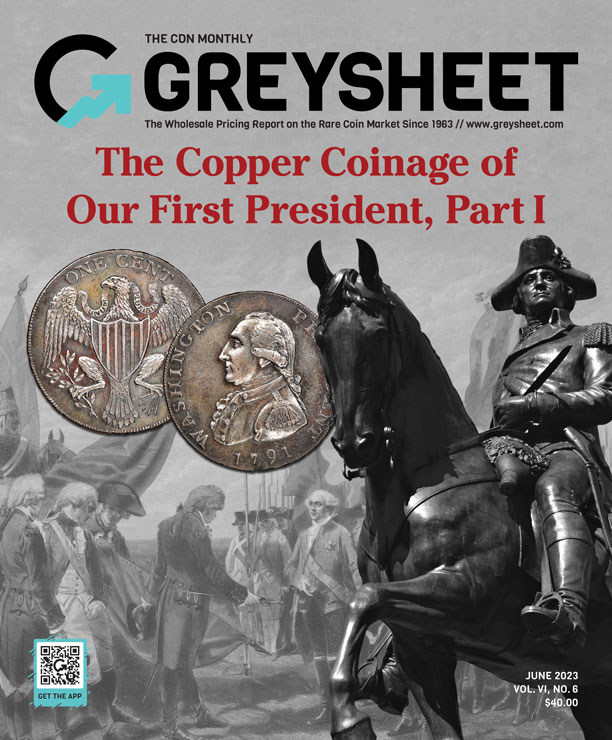 Subscribe to Monthly Greysheet for the industry's most respected pricing and to read more articles just like this.
Visit these great CDN Sponsors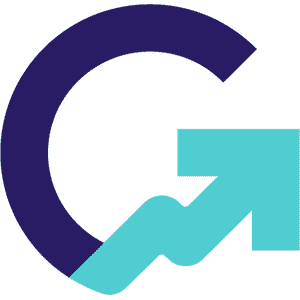 The trusted name in numismatic pricing since 1963, CDN Publishing is home to important industry reference and price guides, including the Greysheet, Greensheet, CPG Rare Coin Market Review, and the CAC Rare Coin Market Review, and the Banknote Book. Located in Virginia Beach, you can find out more at www.greysheet.com, or call 757-655-1056.
---