Bitcoin:

$24,415.59
$166.97
Ethereum:

$1,960.47
$28.32
LONG BEACH AUCTIONS UNDERWAY
After a lull of a few weeks, auction activity kicked off Long Beach week with the Goldberg Coins and Collectibles auction.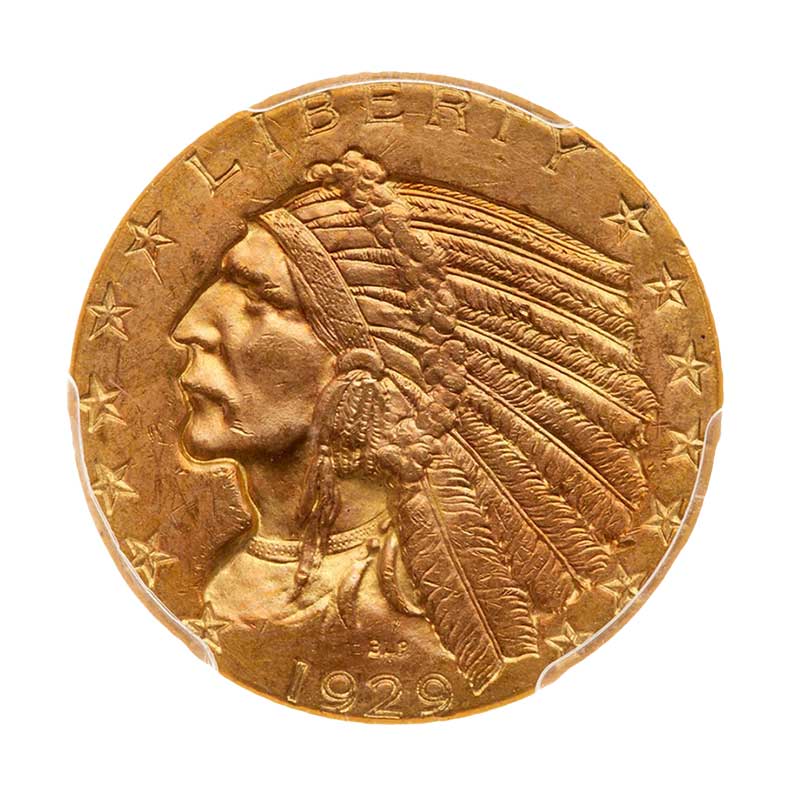 After a lull of a few weeks, auction activity kicked off Long Beach week with the Goldberg Coins and Collectibles auction. Among the featured collections in the sale was the Green Tree Collection of Half Cents. Despite the Goldbergs being very well known for their early copper offerings, two of the top four lots in this sale went to patterns. The sale topper was an 1871 Indian Princess Standard Silver dollar, Judd-1140. One of three known, it sold for $47,588. The next three lots were all tied at $47,000: an example of the 1877 "Morgan" half dollar pattern, Judd-1504, and a 1794 Head of 1793 Large Cent (Sheldon-18b), graded NGC MS61BN.
The third coin tied at $47,000 was a 1929 $5 Indian, graded PCGS/CAC MS64, and it provides for an interesting study of the current market. The 1929 is a well known key date, with very few gems known and zero coins grading higher. Interestingly, of the coins that have achieved the MS65 level, none have been CAC-approved. There are 26 MS64 coins that are CAC-approved. The one sold this week hammered for $47,000. In January a PCGS MS64+ (no CAC sticker) sold in the Heritage FUN sale for $66,000, and last July Legend sold a PCGS/CAC MS64+ for $67,562. The last PCGS/CAC MS64 1929 without a Plus was also sold by the Goldbergs in September 2015 for $54,050. Around the same time period, in April 2015 Heritage sold an NGC/CAC for $52,875. Looking at one grade below, two PCGS/CAC MS63 coins have sold recently, last March in the Stacks Bowers Baltimore sale for $44,650 and in January in the FUN sale for $38,400. So clearly there is quite a bit of variance as to the market's opinion of each individual coin which of course is not surprising, but when the differences are multiple thousands of dollars knowledge becomes key. Going further back into the price history of MS64 1929 $5 Indians, we see a tremendous increase in value in the five years from 2002 to 2007. Then from 2010 to present there has been another mild rise. In summary, these coins have proven to be solid stores of value, provided the owner fully understands the market.
Too often collectors and even dealers to not arm themselves with the education necessary to be successful, and instead blame "the market", grading services, price guides, or even other dealers. For the collector, clearly stated goals are the key to a long and enjoyable life in the rare coin hobby, and the goals do not always have to hinge on monetary profit and loss.
As we go to press, the Heritage Auction is in full swing with no fewer than eleven named collections on consignment, including the heralded Admiral Collection of eagle $10 gold. There are so many fresh coins in this sale that one might be forgiven to overlook the appearance of the rare 1817/4 Bust half dollar graded PCGS Good-6. One of just eleven known examples, this is one of the most affordable specimens available to collectors.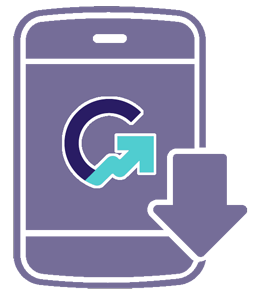 Download the Greysheet app for access to pricing, news, events and your subscriptions.
Subscribe Now.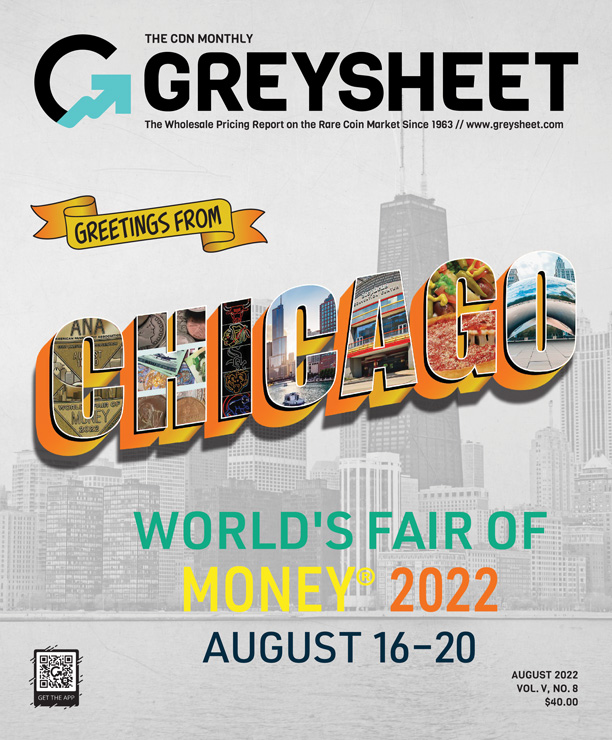 Subscribe to Monthly Greysheet for the industry's most respected pricing and to read more articles just like this.
Visit these great CDN Sponsors
---