Bitcoin:

$27,177.56
$93.60
Ethereum:

$1,897.84
$3.41
Bluesheet: MORGAN DOLLAR PRICES: THE TAIL THAT WAGS THE DOG
In the October 14 editions of the Greysheet and Bluesheet, we performed a comprehensive review of the Morgan dollar series. Unfortunately, in this market the analysis o
In the October 14 editions of the Greysheet and Bluesheet, we performed a comprehensive review of the Morgan dollar series. Unfortunately, in this market the analysis of current levels reflected negatively as prices are down on a number of issues in this series. This reality is especially obvious in the gem grades of MS65-MS67, and the results at auction have trended downward of late.
We also felt compelled to lower prices in grades lower than MS65 as we have seen a number of issues trade either on the bourse floor, eBay, or auction (live and internet) for lower values than published. We did not expect this updated information to be controversial, but apparently it was.
A number of our readers called, wrote and otherwise shouted from the rooftops about the blasphemy of CDN lowering prices on their beloved Morgan dollars. Alas, your faithful editors personally responded to all of those who contacted us (when we weren't hung up on!) and we actually had some great conversations. In a few cases we heard from dealers who claim to be "the biggest market maker in the universe for Morgan dollars. You lowered our precious [pick a date] in MS63 and I'll buy 100 of them for $25 more…" Never mind that we were $50 too high to begin with, but nobody had called to complain about that.
Regardless, our response was simple question. "How do we know you will pay more for [pick a date] in MS63?" The predictable response, "Well, everyone knows I'm paying that much, you idiot."
To which we would respond, "It really doesn't work for us if a handful of people know you are paying x for [pick a date] in MS63. Here at CDN we are trying our best to report wholesale market levels that our readers can reliably use when they buy and sell coins. We need to see exchange bids for these important numbers."
We implore you to make your own markets. Don't let the market define you!
And then something magical happened… a few of these important market makers started placing bids on CDN Exchange to establish the proper bid values for these coins and we were immediately able to raise the prices up again. The October 21, 28 Greysheet and Bluesheet reflect these new bid levels. In some cases, prices are higher, and in some cases, they are lower. However, we are returning to a pricing guide that reflects actual market bidding and thereby increasing the integrity of both these sheets and the market as a whole. The rare coin market NEEDS dealer support to establish levels. For an actively-traded series like Morgan dollars, market makers should post their bids for the (dealer) world to see, and gain confidence-something that has been sorely missing for the past few years.
Now it's your turn! If you make a living buying and selling certified coins, please join us and place your bids at CDN Exchange. We implore you to make your own markets. Don't let the market define you!
THIS WEEK'S BLUESHEET MARKET
Classic Commems:
We see a lot of positive activity here thanks to sight-unseen activity on CCE.
Washington Quarters:
A handful of inexpensive coins see gains.
Morgan Dollars:
More minus signs than pluses this week, although the opposite is true for the Greysheet (sight-seen levels). The good news is that we are increasingly able to mark Bluesheet pricing for this series to actual live bids. The bad news is only a few dealers are posting sight unseen levels at the moment. Hopefully this will change (see above!).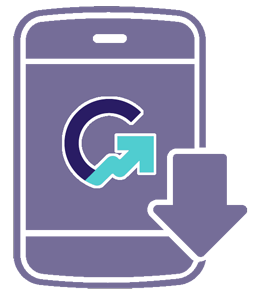 Download the Greysheet app for access to pricing, news, events and your subscriptions.
Subscribe Now.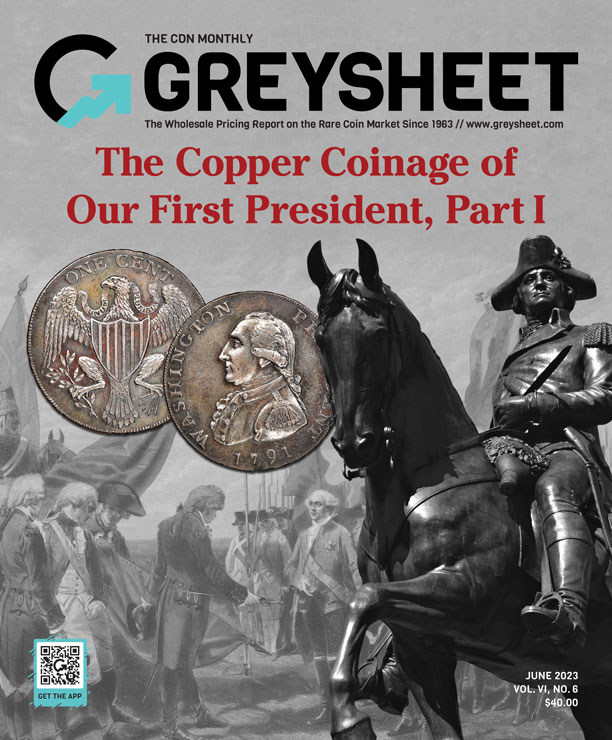 Subscribe to Monthly Greysheet for the industry's most respected pricing and to read more articles just like this.
Visit these great CDN Sponsors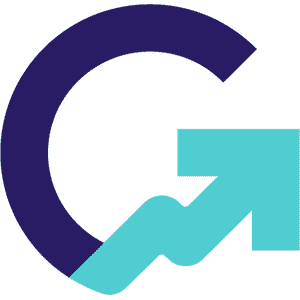 The trusted name in numismatic pricing since 1963, CDN Publishing is home to important industry reference and price guides, including the Greysheet, Greensheet, CPG Rare Coin Market Review, and the CAC Rare Coin Market Review, and the Banknote Book. Located in Virginia Beach, you can find out more at www.greysheet.com, or call 757-655-1056.
---