Platinum:

$1,032.00
$3.00
Palladium:

$1,414.00
$10.50
Bitcoin:

$26,075.84
$305.01
Ethereum:

$1,842.79
$28.71
Canadian Dollar:

$0.75
$0.01
Australian Dollar:

$0.67
$0.01
CAC 1919 Lincoln Cent is the New Most Valuable Common Coin
Greg Reynolds analyzes the amazing price record of a 1919 Lincoln cent at recent GreatCollections auction.
ON JANUARY 25, 2023 , a new auction record for a common coin was established. A 1919 Philadelphia Mint Lincoln cent brought $412,500. This penny was PCGS certified as MS69 with a Full Mint Red (RD) designation, and it was approved by CAC. It is fair to theorize that the CAC sticker contributed to this extremely strong price.
Although I have seen it, I am not expressing an opinion regarding the grade of this coin, and no grading opinions are implied in this discussion. I am here reporting and analyzing facts.
The GreatCollections website lists the price realized as $421,875. The GreatCollections policy in regard to the buyer's fee, however, stipulates that buyers who pay via check, wire transfer or money order incur a fee of 10% over the hammer price, which was $375,000.
The GreatCollections website implies that payments by credit card or Paypal will be accepted only for amounts under $10,000. My impression, though, is that some exceptions are made in regard to the $10,000 limit for credit card purchases in sales by GreatCollections. Even if the buyer of this Lincoln cent was allowed to and did pay by credit card, an additional surcharge, if any, would relate to the applicable credit card company's fee not to the auction process, in my opinion. Therefore, it is accurate, in my view, to figure that the price realized was $412,500, 10% above the hammer price of $375,000. As an astonishing record public sale is being discussed here, it makes sense to clarify my report of the price realized.
Why is this price realized important? As far as I know, this result is an auction record for any classic U.S. small cent. With a few exceptions, the dividing line between classic U.S. coins and modern issues is around 1933. No Flying Eagle (1856–58) or Indian cent (1859–1909) has realized close to $400,000 in an auction.
The next two highest auction prices for pre-1934 Lincoln cents were from the same collection as this 1919, that of the late Stewart Blay. On August 28, 2022, a CAC approved Proof-67+RD 1909 VDB Lincoln cent was sold by GreatCollections for $357,500. On January 15, 2023, GreatCollections sold a CAC approved MS67RD 1909-S VDB Lincoln for $337,700. To the best of my recollection, the highest auction result for a non-CAC, pre-1934 Lincoln cent was the $168,000 result for a PCGS certified MS67RD 1909-S VDB that was auctioned by Stack's Bowers on April 5, 2022.
Yes, there are several post-1934 Lincolns that have been auctioned for more than $412,500. These, however, are all United States Mint Errors, not regularly struck coins. Errors really constitute a different subject. The $412,500 1919 is a regular issue Lincoln cent; it was not specially, accidentally or unusually made.
This coin is the only pre-1934 cent of any type that has been graded as MS69 by PCGS, and the only cent of any type that has been CAC approved as grading 69, business strike or Proof. The NGC census does not include a pre-1934 cent as grading 69, business strike or Proof.
My personal belief is that coin buyers take certification data too seriously. Among pertinent experts, there are sharp disagreements about grades. Furthermore, grades assigned to individual coins often change over time. Nevertheless, population data may play a large role in determining the value of a coin, especially for collectors assembling registry sets, which are listed on the PCGS and NGC websites.
Although many scarce U.S. coins have sold for far more, the price realized established an auction record for a common coin. Indeed, 1919 Lincoln cents are extremely common! The mintage of 1919 Lincoln cents in Philadelphia was greater than 390 million, the highest mintage of any Lincoln cent produced before 1940! The total number of 1919 Philadelphia Mint cents produced was more than 800 times the mintage of 1909-S VDB Lincolns in San Francisco, 390+ million versus 484 thousand!
If one percent survive, there are nearly four million 1919 Lincoln cents extant. Further, if just one-quarter of one percent of the mintage of 1919 Lincoln cents survive, there are more than 980,000 around! As it is not cost-effective to submit most surviving 1919 Lincoln cents to PCGS or NGC, population data are not helpful in formulating an estimate of the number that survive. Certainly, there must be more than 500,000 1919 Lincoln cents in existence in the present!
The CPG® medium retail estimate for a 1919 Lincoln cent in VF30 grade is $1. I estimate that a fair retail value for a Good-4 grade 1919 Lincoln cent is twenty-five cents. The presently discussed coin thus sold for about 1,650,000 times the value of a 1919 Lincoln in G4 grade!
A substantial number of coin shop proprietors, coin show oriented dealers, and mail order dealers keep quantities of most pre-1934 Lincolns in inventory so that they always have them to sell to kids, adult beginners and very casual hobbyists. Common Lincoln cents are sometimes sold 'by the roll,' a wrapped enclosure of fifty coins. Also, some mass-marketing firms may inventory quantities of most dates in the series of Wheat cents.
There are countless people who have albums or traditional blue folders of Wheat cents, which are Lincoln cents minted from 1909 to 1958. These feature a reverse design with ears of wheat. Even many people who are no longer collecting or who inherited such sets of Wheat cents just keep them around as they figure that selling a bunch of old pennies would be "more of hassle than it would be worth." Besides, sets of Wheat cents often have sentimental value to aging collectors, their grandchildren, or other relatives.
Indeed, the outrageous prices that are often paid for highly certified, early Lincoln cents typically relate to childhood quests to complete sets. A substantial percentage of adult collectors in the present collected Lincoln cents when they were kids. The fond memories of collecting activities in the past play a role in causing some adult collectors to pay vast sums for supergrade Lincoln cents in the present.
While it is impossible to know the thoughts in the minds of all the serious bidders for this 1919 Lincoln cent on January 25, my knowledge of coin markets, supergrade type coins, collecting trends, and coin auctions suggests that there is a good chance that the CAC sticker on the PCGS holder played a significant role in determining the price realized. Indisputably, there are people who assemble CAC-only sets of gem quality Lincoln cents. Moreover, many collectors have assembled type sets in which every coin was CAC approved. Indeed, a recent surge in assembling type sets of gem quality coins has led to very strong auction prices over the last two years for many supergrade type coins in all metals, especially for those that are among the highest certified of whole design types.
A type set requires just one representative of each design type. This 1919 is the highest certified coin of the entire Wheat cent design type. It is important to keep in mind, though, that a very large number of collectors are assembling sets of Lincoln cents by date (and mint location).
Among classic U.S. Lincoln cents, those dating before 1934, PCGS has certified forty as MS68RD: four 1909 VDB cents, one 1911, one 1915, one 1916, two 1917 cents, two 1918s, nineteen 1919s, four 1921 cents, two 1923 cents, one 1925, one 1927, one 1928. and one 1930. Nearly half, 47.5%, of the pre-1934 PCGS certified MS68RD Lincolns are 1919 Philadelphia Mint cents.
Grading services distinguish between Lincolns that exhibit full red color (RD), red & brown color (RB) or brown color (BN). Copper usually tones brown over time.
NGC has certified just two pre-1934 Lincolns as MS68RD, both of which are 1909-VDB cents, and zero as MS69RD. Also, NGC has certified a 1909-VDB as MS68RB, as has PCGS and CAC. Could all three listings refer to the same red & brown 1909-VDB? If so, I wonder what it looks like? In addition, NGC has certified a 1911-S as MS68BN and a 1927 as MS68RB. There are no other pre-1934 Lincolns graded by NGC as MS68, regardless of designation.
The PCGS certified MS68RD 1911 has a CAC sticker, as does the 1915. One of the two PCGS certified MS68RD 1917s has a CAC sticker, as does one of the two 1918s. These CAC approved MS68RD 1917 and 1918 cents each have a CPG® retail estimate of $72,000.
Of the reported nineteen 1919 Lincolns that are PCGS certified as MS68RD, evidently four have CAC stickers. Each of these has a CPG® value estimate of $14,400, just 3.5% of the $412,500 result for the CAC approved, PCGS certified MS69RD 1919! Does it make sense to pay that much more for a coin that is certified as grading one increment higher?
Overall, CAC has approved just eleven pre-1934 Lincolns as meriting a MS68RD certification, and an already mentioned 1909-VDB as MS68RB. The highest CPG® estimate for any of the eleven is $120,000 for the CAC approved MS68RD 1911 cent. Although the 1911 is scarcer than the 1919, the 1911 Lincoln cent is a very common coin, too.
The previous auction record for a common coin was set by the Duckor-Simpson 1928 Saint Gaudens double eagle, which was PCGS graded as MS67+ and has a sticker of approval from CAC. The Duckor-Simpson 1928 Saint is a condition rarity, though not a tremendous condition rarity.
Of the fourteen 1928 Saints that are PCGS graded as MS67+, maybe ten have CAC stickers? Would as many as half of those merit a plus grade in the views of CAC experts? Experts at CAC in New Jersey ignore the plus aspect of plus grades assigned by PCGS or NGC. (The upcoming CAC service in Virginia will assign plus grades to some coins.)
In the November 2022 issue of the CAC Rare Coin Market Quarterly, I focused on the price realized for that 1928 Saint, $204,000 on August 22, 2022. This result was certainly an auction record for a very common coin; more than two hundred thousand 1928 Saints survive. It is curious that this record was shattered by a 1919 Lincoln cent, which brought more than twice as much!
Images courtesy of GreatCollections, Heritage Auctions, and TrueView Images provided by PCGS/Collectors.com.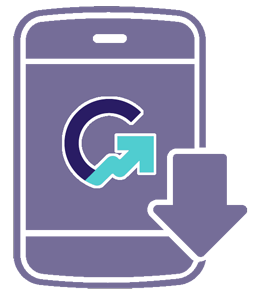 Download the Greysheet app for access to pricing, news, events and your subscriptions.
Visit these great CDN Sponsors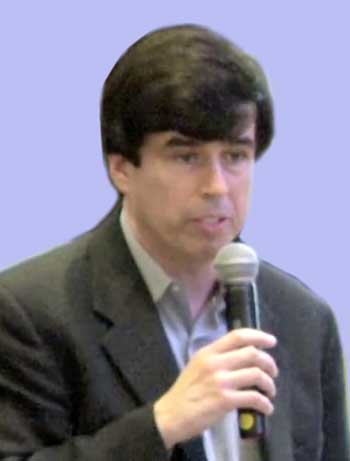 More than 750 of Greg Reynolds' articles about coins and related items have appeared in ten different publications. Reynolds has closely examined a tremendous number of rare, or conditionally rare, vintage U.S., British and Latin American coins. Furthermore, he has attended dozens of major coin auctions, including those of Eliasberg, Pittman, Newman, Gardner and Pogue Family. From the NLG, Reynolds has shared or won outright the annual award for 'Best All-Around Portfolio' a record seven times. Greg is available for private consultations and analyses, especially regarding rarities and auctions.