Bitcoin:

$27,174.25
$67.47
Ethereum:

$1,849.70
$2.22
CAC Market Update: CAC-Approved Coins Continue to Lead Hard-Charging Market
Spring is in the air and the coin market continues to show unbridled strength. Even more relevant to this publication is that CAC-approved coins continue to lead the market with limited supply and exceptional demand.
As the world ignominiously celebrates the second anniversary of the COVID pandemic, the numismatic community can, and should, take a moment to appreciate that the seismic event has been extremely positive for collectibles. For some time, I was convinced that when the pandemic lockdowns waned, rare coin buyers would retreat back to their non-numismatic activities and demand (i.e. prices) would settle back. But something has changed in the psychology of the buyer. Coins, like other select collectibles, are seeing a renaissance of interest that far exceeded the boundaries of long-established collector base. There were never really enough of the scarce "collector" coins to go around if a greater audience were to get involved.

Allow me to illustrate with a representative example: The 1883-CC $20 graded AU58.

Prior to the pandemic, many Carson City double eagles were suffering from a dual effect of increased supply (from an overseas mini-hoard that was recently being graded and sold) and lethargic demand. With a certified population of 510 coins at PCGS and NGC combined in this grade, CAC has approved 46 coins, or about 9% of the total (seems about average for better date gold). Clearly, this is *not* a rare coin.
However, referring to the chart below, one can see that values for this item are up over 85% in less than 3 years. (The NGC appreciation is severely understated as we don't have an auction record from them since April 2021.) The point is this. With over 500 coins graded in AU58 alone, this issue is not in demand by serious collectors of Liberty gold, but rather enthusiasts of Carson City issues, investors and other buyer types. I am told by dealers that CC-gold is completely dried up on the market. Almost nothing on the market. Period.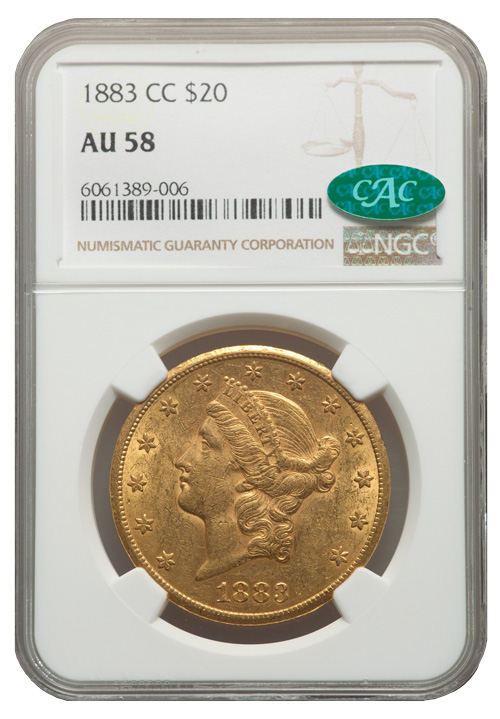 Combine this reality with the added demand for CAC coins in the marketplace and you have a recipe for potential price explosion. Using this example I could easily argue that the AU58 CAC coin that sold for $10,200 at Heritage Auctions in February was a bargain. Buyers are consistently paying premiums for CAC-approved coins at a higher rate than their non-CAC counterpart, so logic would dictate that the 1883-CC in AU58 should also rise at a higher rate. The buyer got a good deal here.

In the next issue of CAC Rare Coin Market Review, I will examine the question of why CAC coins appreciating faster than non-CAC coins.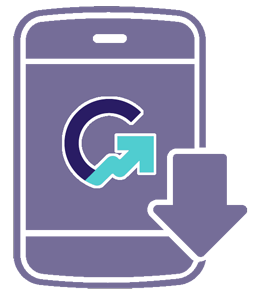 Download the Greysheet app for access to pricing, news, events and your subscriptions.
Visit these great CDN Sponsors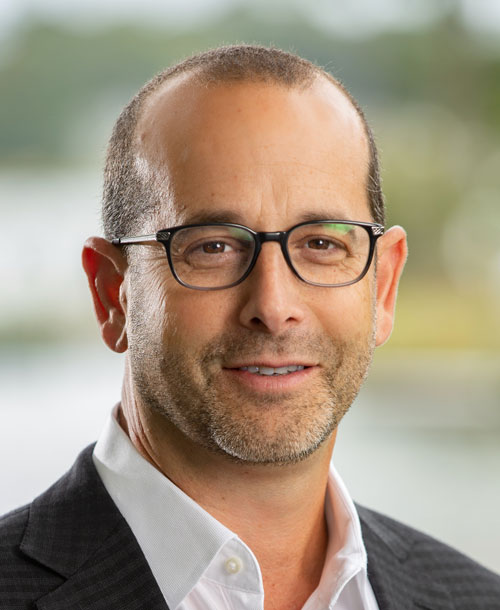 The President, CEO and managing partner at CDN Publishing, John Feigenbaum, has been a professional numismatist since 1979. Formerly president of David Lawrence Rare Coins, John has taken on Publishing and executive responsibilities for CDN Publishing. John has written for numerous trade publications and published "The Complete Guide to Washington Quarters" in 1991. In 2014, John received the PNG Abe Kosoff Founders Award for "his steadfast dedication to the entire numismatic community".
---