Palladium:

$2,130.00
$26.00
Bitcoin:

$23,814.69
$1.20
Ethereum:

$1,774.08
$5.10
CAC Market Update: Are Cac Coin Values More Resilient Than Non-Cac?
It's no secret that equity, commodity, and collectible markets have enjoyed a tremendous run for the last two years.
It's no secret that equity, commodity, and collectible markets have enjoyed a tremendous run for the last two years. The first of these markets to blink has been equities, which peaked on December 27, 2021, recovered a bit, and peaked again in late March of this year, only to see consistent declines since. The "I" word (inflation) is now on everyone's lips to the point of distraction, and investors are seeking shade from the potential tsunami of damage to be wreaked by higher consumer prices.
I do not profess to be an investment advisor. Frankly, I don't believe in them or their ilk. When people ask me about the future potential of gold prices I shrug my shoulders and tell them that if I knew I wouldn't need a job. Nobody knows. Precious metals are such strange animals that their behavior often switches mid-game. As soon as you think you understand that gold is tracking to, say, oil prices, it switches direction and decides to follow the S&P. A month later it's an alternate currency mimicking the U.S. dollar. Maybe that's why I love studying rare coin values as much as I do. The markets are orderly, at the same time chaotic, but far better behaved.
Rare coins are much more complicated to track than precious metals. Values are affected by everything from the volatility of the intrinsic prices of precious metals, collector demand, big-marketer influences, interest rates, and everything else under the sun. That can be both good and bad for buyers.
Overall, rare coin value performance for the past two years has been exceptional by the historical standards of our industry. For decades we were flat to negative due mostly to lack of new interest in the hobby. Thanks to the pandemic we have enjoyed big gains in new interest and (therefore) demand. However, by the standards of other collectibles markets, like sports cards (Michael Jordan rookie card, anyone?) we have under-performed. The "big" investor money is far more interested in the vast potential of collectible cards, NFTs of bored apes, game cartridges, and every other bright and shiny object that reflects sunlight. These are much larger potential markets with wide consumer appeal, and much easier to hype across the Internet. As a conservative-minded investor, I really appreciate the slower and steadier pace of the rare coin market. We are the tortoise to the Bitcoin hare. Even so, we've seen gains in everything from circulated Buffalo nickels to major rarities, especially better-date gold coins. It's been a great ride these past two years.
So, what happens to rare coin values as the bigger markets stall? Inevitably, inflation hurts the smaller buyers but can help us if gold prices rise with commodities like oil. If they rise is anyone's guess. We are definitely seeing the early stages of slowing price gains in rare coins. There are a number of important auctions coming this Summer (Baltimore, Long Beach, ANA) which will be bell-weathers of the strength of the rare coin market.
What about CAC coins? Are they more resilient than their non-CAC counterparts? I believe so. The two basic reasons for this are simply: quality and scarcity. As I've written many times before, CAC coins enjoy the benefit of being a "sub-set" of the greater total of available coins. Therefore supply is inherently much smaller. This subset, by its very nature is a higher quality pool of items than the larger group. Each coin is hand-approved by a small group of experts at CAC. Owners tend to be less willing to give them up.
Demand for CAC coins is also greater than coins overall which results in a double-squeeze effect. Lower supply and greater demand equals greater resiliency to a fluctuating market. If markets overall continue to slide, I predict that CAC values will be slower to decline (if at all), and may even offer much-needed opportunities for buying than we've seen lately. At least that's the silver lining I am hoping for.
Sincerely,
John Feigenbaum,
President/CEO, CDN Publishing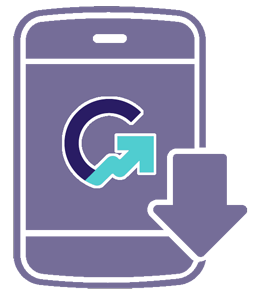 Download the Greysheet app for access to pricing, news, events and your subscriptions.
Visit these great CDN Sponsors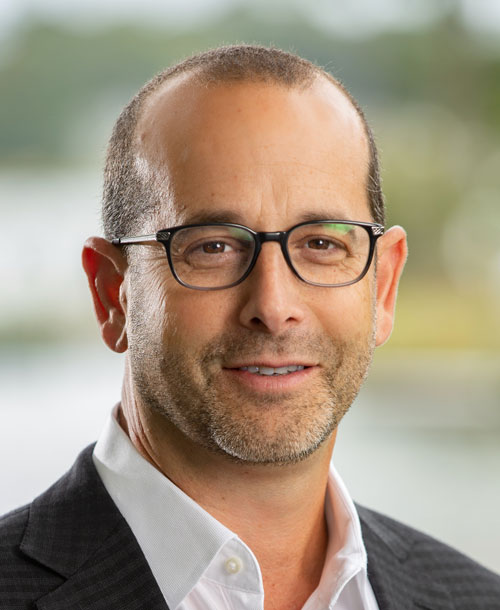 The President, CEO and managing partner at CDN Publishing, John Feigenbaum, has been a professional numismatist since 1979. Formerly president of David Lawrence Rare Coins, John has taken on Publishing and executive responsibilities for CDN Publishing. John has written for numerous trade publications and published "The Complete Guide to Washington Quarters" in 1991. In 2014, John received the PNG Abe Kosoff Founders Award for "his steadfast dedication to the entire numismatic community".
---