Bitcoin:

$27,180.77
$23.37
Ethereum:

$1,902.67
$2.62
Collecting a Type Set of United States Coins
Collecting a type set of United States coins provides a wide variety of options for the beginning through the advanced collector. See how you can start your type set collection today.
Many coin collectors get their start collecting a date and mint set of Lincoln cents. After this, they may start a date and mint sets of Jefferson Nickels, Mercury dimes, Morgan dollars, etc. However, it can become boring and the thrill of completion may be diminished after you assembled multiple date and mint sets. One way to keep the excitement and interest in coin collecting is to start assembling a type set.
What Is a Type Set?
A type set, or type collection, is a coin collection based upon the coin's design or type. Instead of assembling a collection of coins based upon date and mint, a type set will consist of one coin from each design type. In many ways this is an ideal way for an intermediate coin collector to assemble a coin collection that contains a wide variety of different coins.
Why Collect by Type?
Collecting United States coins by type allows you to assemble a beautiful and varied collection of coins while remaining within your coin collecting budget. Unlike collecting coins by date and mintmark, you only need one coin from each series. Therefore, you have the ability to pick the lowest cost coin in the highest available grade that you can afford.
Additionally, you can choose the type of coins you want to collect. Some coin collectors who are focused on investment may decide to collect a type set of United States gold coins. Beginner and budget-minded collectors may start with assembling a type set of copper coins that begin in the 19 th century. In this way, they can avoid the very high-priced coins minted from 1793 to 1799.
Major and Minor Type Coins
Within each series of coins, there have always been minor changes and modifications made to the design. As a result, some coin collectors only assemble their collections based upon the major design, while others assemble their collections to include minor design changes. These minor changes are also known as "subtypes."
For example, if you were to assemble a type collection of United States five-cent nickels using only the major type designation, you would need a total of four coins:
Shield Nickel
Liberty Head Nickel
Indian Head (or Buffalo) Nickel
Jefferson Nickel
If you would like to assemble a type collection of the United States five-cent nickels and include all of the subtypes (or minor designs), you would need to collect 13 different coins as follows:
Shield Nickel
With Rays (1866-1867)
Without Rays (1867-1883)
Liberty Head Nickel
Without "CENTS" (1883)
With "CENTS" (1883-1913)
Indian Head (or Buffalo) Nickel
Type 1 - Raised Mound (1913)
Type 2 - Flat Ground (1913-1938)
Jefferson Nickel
Monticello Reverse (1938-1942 & 1946-2003)
Wartime Alloy (1942-1945)
Peace Medal Reverse (2004)
Keelboat Reverse (2004)
Large Portrait; American Bison (2005)
Large Portrait; Ocean in View (2005)
Large Portrait; New Monticello (2006-Date)
Building a High-Quality Type Set
High-quality coins always appreciate in value the fastest. So, take your time and look for the highest quality coins that you can afford. Also, learn about the different type coins by acquiring books on collecting United States type coins. Doing a little research will help you learn about each type and subtype that is available so you can recognize a quality coin at a fair price.
Starting Your Type Set Collection
Suppose you have never collected a type set of United States coins before. In that case, you will best be served by choosing a particular denomination and work to assemble a complete type collection of that denomination first. Then, concentrate on a specific series that you are familiar with and look for high-quality coins at a reasonable price that you can afford.
If you are on a limited budget, you will best be served by starting with copper coins or small silver coins, such as dimes and quarters. Additionally, you may want to initially start with just collecting the major types before you venture into assembling a type set that includes subtypes. If you are an advanced collector and your coin collecting budget is a lot deeper, you might want to try a gold type set of the major designs for an individual denomination.
Storing Your Type Set
One of the easiest ways Dansco US Type Coin Album 1800-Date #7070 to get started in type set coin collecting is to purchase the U.S. Type Coin Album 1800-Date (#7070) by Dansco. This coin album is already prepared with spaces and labels for each coin you must collect. Below each hole is the type of coin and the years it was made. This makes it extremely easy to assemble your first type coin collection.
Alternately, you could use cardboard two by twos and store them and a three-ring album. This allows you to configure your type set collection in any way you please. Finally, if you are looking to assemble a high grade type collection for investment, you probably want to purchase coins that have already been slabbed by either PCGS or NGC.
Variations of Type Set Collecting
Assembling a type set of all United States coins is a formidable task. Additionally, your coin collecting budget may limit you as to what you can collect. Here are a few variations of type set collecting, but you are free to assemble your type set within any parameters that you choose:
Major U.S. Types
Major U.S. Types and Subtypes
20th Century Type Set
19th Century and Beyond Typeset
Gold Type Set
The Book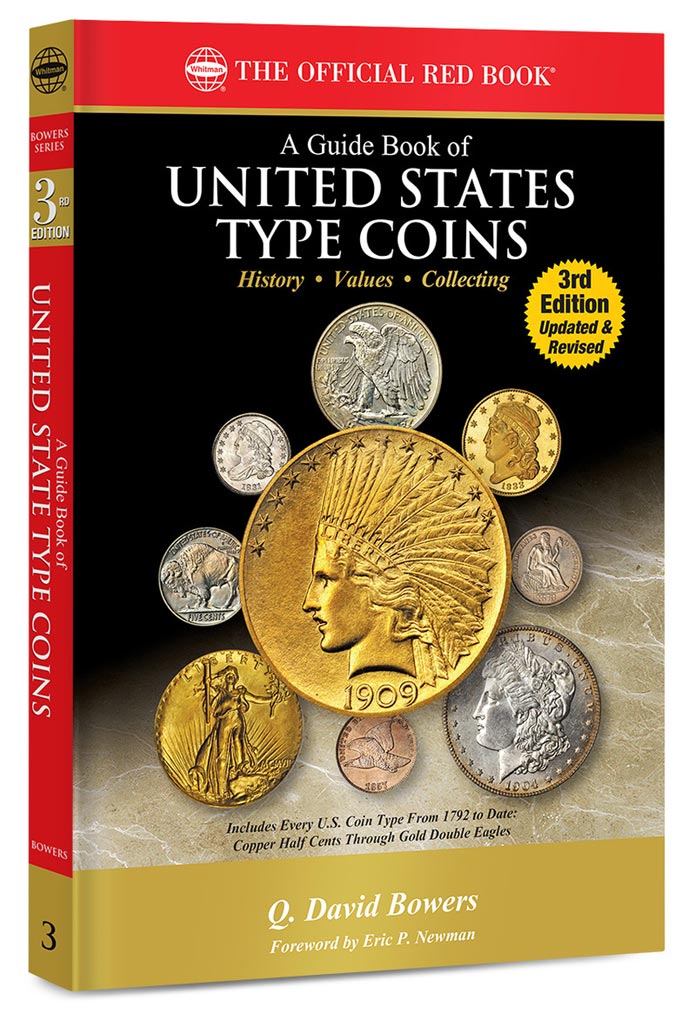 To help you on your collecting journey and assemble a type set of United States coins, you will need to educate yourself on the different type coins. There are many Internet sources that can help you. However, the one book that you should purchase is
A Guide Book of United States Type Coins
by Q. David Bowers. This book covers all the different types and subtypes of United States coins in a comprehensive guide.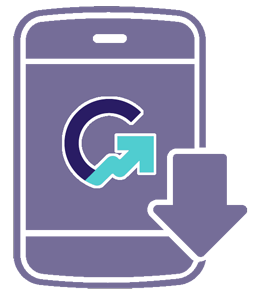 Download the Greysheet app for access to pricing, news, events and your subscriptions.
Subscribe Now.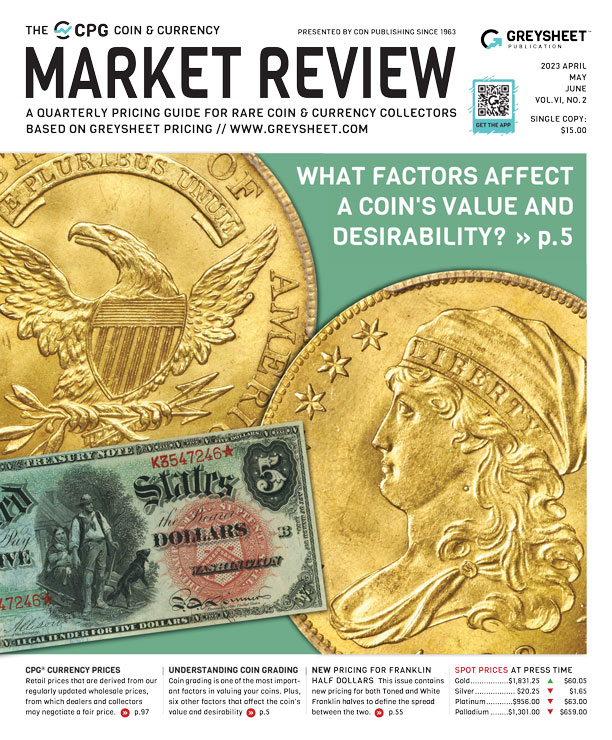 Subscribe to CPG© Coin & Currency Market Review for the industry's most respected pricing and to read more articles just like this.
Visit these great CDN Sponsors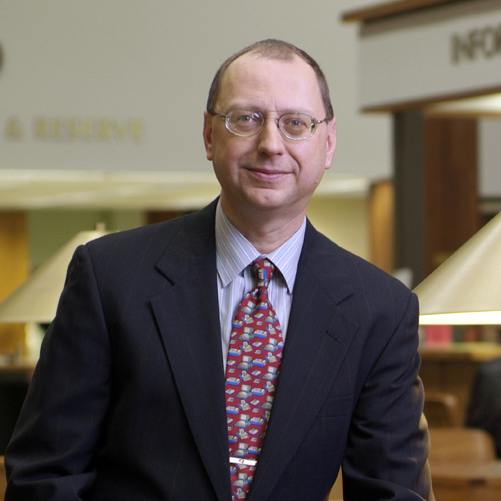 James Bucki is a coin collector, part-time coin dealer, and professional numismatic writer. James has been educated by some of the leading professionals in the coin collecting industry. He has received national recognition for outstanding coin collections and has won various awards for his coin exhibits at coin shows.
---