Bitcoin:

$21,211.34
$223.75
Ethereum:

$1,217.61
$25.13
Collectors Universe CEO Resigns, Sends Shockwaves Through the Numismatic Community
Effective immediately, Executive Chairman Nat Turner, will take over the CEO role. Collectors Universe is the parent company of PCGS.
On Friday morning around 11:45am EST recipients of the PCGS email distribution list were greeted with a surprising email from Joe Orlando, CEO of Collectors Universe, which is the parent company of PCGS. Many in the coin business, myself included, have not met Mr. Orlando in person because his 22-year tenure at the company was largely focused on the card-grading side of the business. He rose through the ranks of the PSA division under the leadership of founder, David Hall, to become the CEO of the enterprise, and would eventually lead the company to sale taking the public company private, to a PE group led by Nat Turner, D1 Capital Partners and Cohen Private Ventures on February 22 of this year (read: Investor Group Led by Nat Turner Completes Acquisition of Collectors Universe).
Since the sale of the company, perceptible changes have been swift. PCGS President, Brett Charville, announced his resignation from the firm on June 24 (read: PCGS President Brett Charville Stepping Down), which came as a surprise to many in the industry. From my perception, this was a notable loss for the company as Mr. Charville was well regarded in his role. One of the younger executives in the industry, Charville's was respected by leaders in the community, in part because he is one of us. He's been a life-long numismatist and spent time on all sides of the bourse floor, and the question remains who will fill his shoes.
While Mr. Orlando never spent time at coin shows or meeting coin dealers, his association with Charville landed the latter the job which signaled that he understood importance of placing a numismatist at the helm of PCGS.
In his email letter, Orlando states:
"Effective immediately, Collectors Universe Executive Chairman and fellow collector Nat Turner will be stepping into the CEO role. Since our company was purchased several months ago, Nat has been extremely involved in decision making, especially as it relates to building our infrastructure. This will enable the company to scale and bring Collectors Universe closer to its ultimate vision. For years, Nat has been a consumer and supporter of PSA-certified products, so he is very familiar with our brands and the services we offer."
Only time will tell how these organizational changes play out, but dealers I've spoken to since the email was sent expressed concern about direction of the grading company and told me they are hoping for a industry insider to be tapped for the role of PCGS president. It is clear that the new management is understandably focused on streamlining processes and increasing revenue, however, the grading of classic coins and paper money does not necessarily comport with machine grading and AI techniques. PCGS is a very important part of the numismatic community and we rely on their stability for market leadership, so I await with everyone else to see who takes over at the grading company.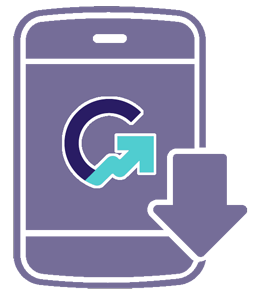 Download the Greysheet app for access to pricing, news, events and your subscriptions.
Subscribe Now.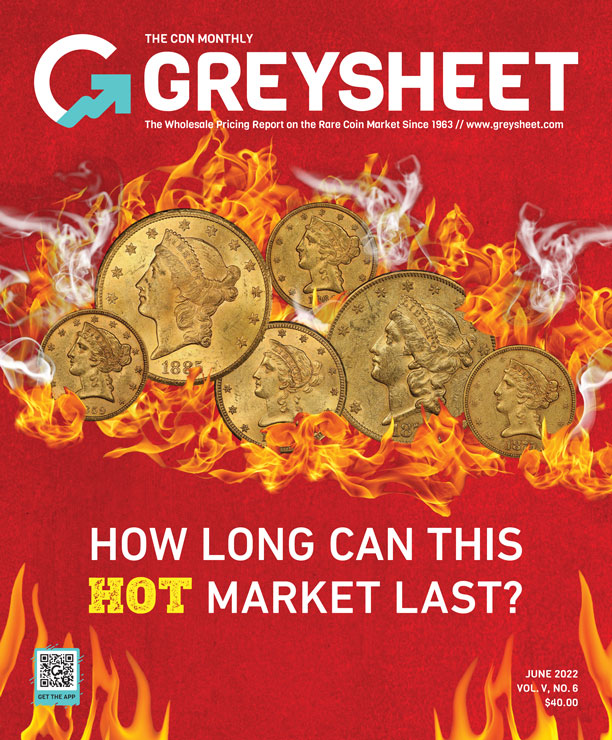 Subscribe to Monthly Greysheet for the industry's most respected pricing and to read more articles just like this.
Visit these great CDN Sponsors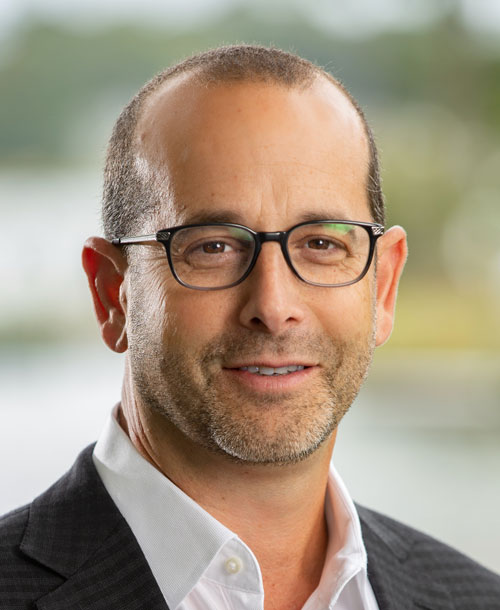 The President, CEO and managing partner at CDN Publishing, John Feigenbaum, has been a professional numismatist since 1979. Formerly president of David Lawrence Rare Coins, John has taken on Publishing and executive responsibilities for CDN Publishing. John has written for numerous trade publications and published "The Complete Guide to Washington Quarters" in 1991. In 2014, John received the PNG Abe Kosoff Founders Award for "his steadfast dedication to the entire numismatic community".
---