Palladium:

$1,407.00
$18.00
Bitcoin:

$27,092.40
$43.10
Ethereum:

$1,733.10
$18.93
December 2022 Greensheet Market Analysis: Fractionals Finally Getting Much-Deserved Attention
The monthly currency market commentary for December 2022. HERITAGE LONG BEACH SALE DOES MORE THAN $10 MILLION, BESTING PRIOR YEARS
TOP POPULATION FRACTIONALS BREAK RECORDS
As we go into the final month of 2022, we can reflect upon a very successful year for the rare paper money market. Starting with the Heritage FUN auction in January, sales have been replete with new records for individual notes in both United States and World currency. This can be attributed to both an expanding buyer base and the very basic fact that paper money is much scarcer on the market than is widely recognized. Condition rarity is something that is very much in vogue again at the moment, so for this issue I have decided to highlight some recent sales results in the Fractional Currency series that have brought incredible prices relative to their previous highs. Looking at realized prices over time for low population notes can be informative for potential future returns.
First Issue 10 Cents Perforated Edges With Monogram (Fr.-1240): The important Frederick Mayer collection held the first Superb Gem 67 note of this type to sell publicly, which first crossed the auction block in 2012 at Lyn Knight where it sold for $2,300. One year later it went through Heritage at a low point in the market selling for $1,292. In October, this top population note sold for a very strong $7,200. While PMG reports two notes at the CU67 grade level, only the Meyer example has crossed the auction block publicly.
First Issue 50 Cents Perforated Edges With Monogram (Fr.-1310): Back in 2013 there were two notes of this catalog number sold in auction at the Superb Gem 67 level. One PMG-graded note sold for $2,350, and a PCGS Currency graded piece brought $4,112. Now, nine years later this PCGS Currency note resides in a PMG CU67 EPQ holder and sold for a stunning $13,200, a 221% increase over the previous high price. To date, PMG has certified two notes of this type at the Superb Gem 67 level from a total of 208 submissions.
Second Issue 25 Cents "18-63 & T-2" Surcharge (Fr.-1290): From 71 total submissions, PMG has graded two notes at the Superb Gem 66 level, with four auction appearances over the past decade. Second issue Fractional notes are challenging in high grade due to the bronze ink overprint. Back in 2013 Heritage sold one for $1,645 and then a different example in 2015 for $1,410. In October the note from 2015 sold again, this time surging to $5,280 for an appreciation of 274%.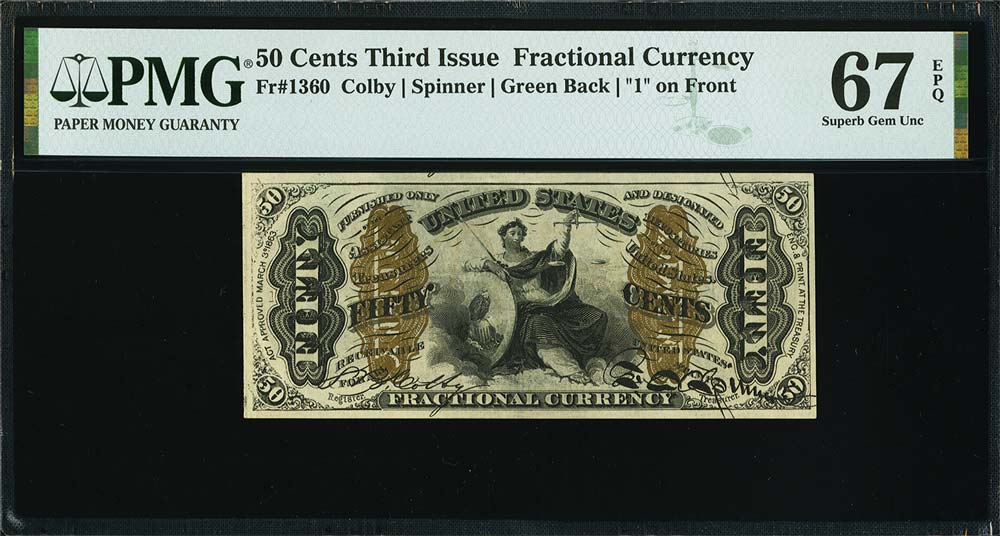 Third Issue 50 Cents Head of Spinner Green Reverse (Fr.-1340): The PMG population at the Superb Gem 67 level is two for this catalog number. Prior to this year, there had been three auction appearances, one in 2008 and two in 2013. Interestingly, each subsequent sale was for a lower price: $2,530 in 2008, and then $2,350 and $1,645 in 2013. Of course that all changed in October when one of the pair brought $7,800. Third Issue 50 Cents Justice Green Reverse (Fr.-1360): Many Third Issue Fractionals are challenging in high grade, and this catalog number has a sole note that has been certified Superb Gem 67 by PMG. To further highlight the scarcity, there are no notes at the Superb Gem 66 level and two pieces at the Gem 65 level from a total of 66 submissions. Formerly in a PCGS Currency holder, the 67-graded note sold in 2014 for $3,819. Now in a PMG CU67 slab, this same note brought $14,400 in October. This note that the added allure of hailing from the famous Boyd and Ford Collections.

Fourth Issue 50 Cents Lincoln (Fr.-1374): Recent sales for this note have been very interesting. One of the most populous of all Fractional notes, PMG has seen 1,111 submissions, with a sole piece achieving Superb Gem 67. Before October, the only pieces at this grade level that were available to collectors were notes in PCGS Currency or PCGS Banknote holders. An example in a PCGS Banknote holder sold in January of last year for $10,200. In the October Long Beach sale, there were two 67s on offer. The aforementioned PMG piece sold for a new record at $13,200; the note housed in a PCGS Currency holder sold for $5,040. Clearly bidders determined that this example was closer to a 66 rather than the assigned 67. Also in this sale was a PMG graded CU66 example, which brought a very strong $5,280. However, this is not the record price for the grade, as a PMG CU66 brought a whopping $8,400 back in June of 2020.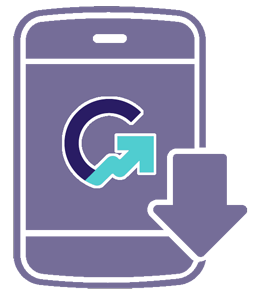 Download the Greysheet app for access to pricing, news, events and your subscriptions.
Visit these great CDN Sponsors
Author: Patrick Ian Perez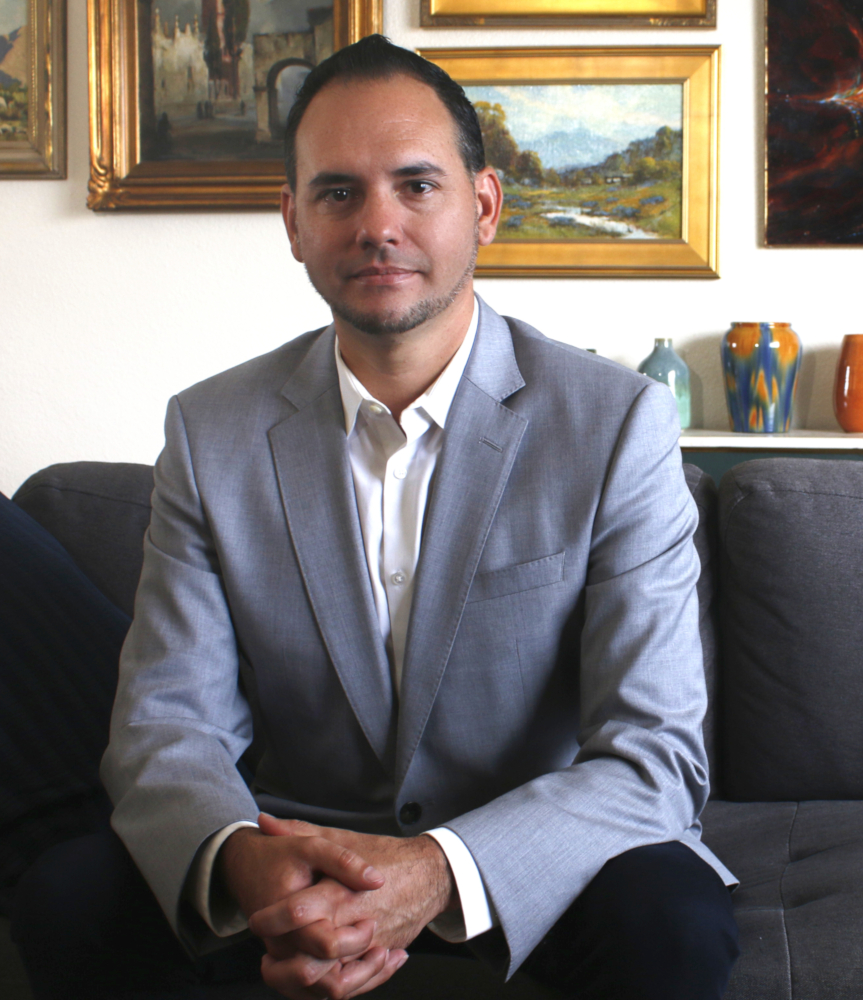 Patrick Ian Perez began as a full time numismatist in June of 2008. For six years he owned and operated a retail brick and mortar coin shop in southern California. He joined the Coin Dealer Newsletter in August of 2014 and was promoted to Editor in June 2015. In addition to United States coins, his numismatic interests include world paper money, world coins with an emphasis on Mexico and Germany, and numismatic literature. Patrick has been also published in the Journal of the International Bank Note Society (IBNS).
---