Palladium:

$1,592.50
$41.50
Bitcoin:

$22,886.16
$12.09
Ethereum:

$1,635.15
$8.15
Canadian Dollar:

$0.74
$0.01
DLRC Acquires ESM Proof Half and Large Cent Collections from Harlan J. Berk, Ltd
David Lawrence Rare Coins of Virginia Beach has purchased one of the most impressive sets of Proof Half Cents and Large Cents ever assembled.
David Lawrence Rare Coins (DLRC) of Virginia Beach has purchased one of the most impressive sets of Proof Half Cents and Large Cents ever put together. In a private transaction, Mike Printz of Harlan J. Berk, Ltd (HJBLTD) and John Brush of DLRC pieced together the transfer of the nearly complete set of Proof Half and Large Cents from the collector of the ESM Collection to the D.L. Hansen Collection. The collection, put together over many years, was the last piece of the ESM Collection that was to enter the marketplace. However, the private transaction put together by Brush and Printz allows the set to remain intact and to remain in the hands of a collector, DLRC's partner, Dell Loy Hansen.
As stated by Mike Printz of HJBLTD, "The ESM Collector worked for many years to put together his amazing set of copper coinage. And when the opportunity came to keep the final 2 sets together and in private hands, it simply made sense to work with John Brush and D.L. Hansen. In less than a week we were able to put together the sale and it made for a perfect marriage of a collection and a collector."
Per John Brush, President of DLRC, "this opportunity was another amazing opportunity that allowed us to grow what is already the greatest collection of US Coins put together by a private individual, and to not only improve several pieces already in the collection, but to fill some rather large holes. Having known Mike for many years and having worked with the ESM Collector before, we knew that the quality would be exquisite, and Mike made the transaction an easy one for us to put together."
The ESM Collection included pieces with illustrious pedigrees from the Eliasberg, Norweb, Twin Leaf, and Naftzger Collections. Numerous coins involved in the transaction are the finest examples graded by PCGS, including the following Half Cents:
1832 PCGS Proof 65 Red-Brown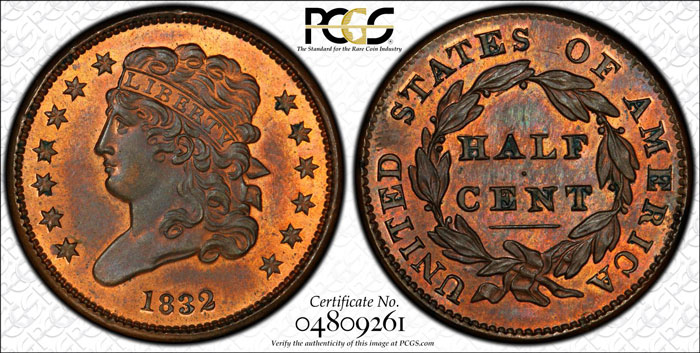 1842 PCGS Proof 65 Red (Original)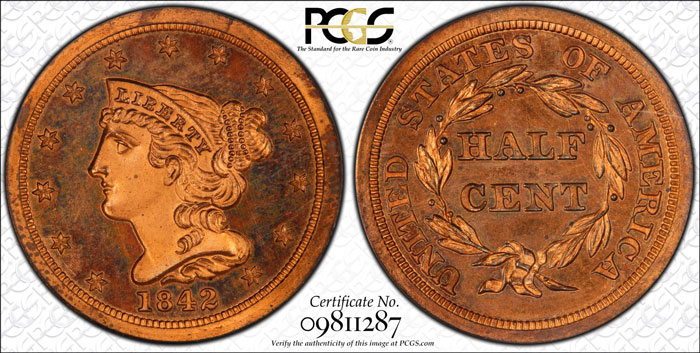 1843 PCGS Proof 64 Cameo (Original)
And the following Large Cents:

1822 PCGS Proof 64 Red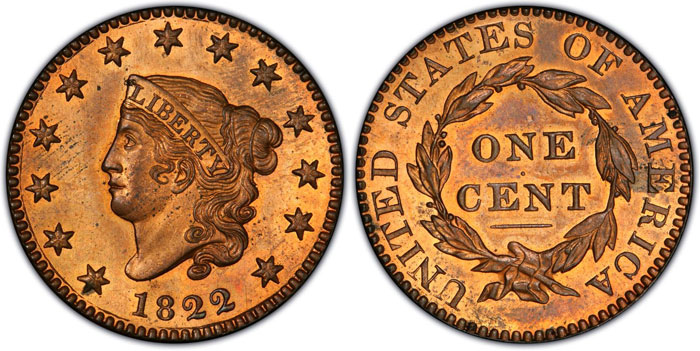 1823 PCGS Proof 65 Brown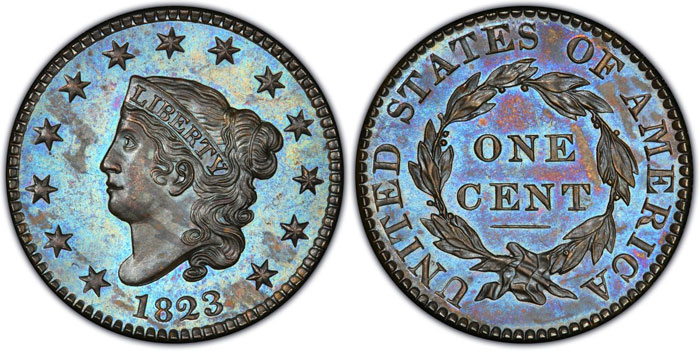 1833 PCGS Proof 64+ Red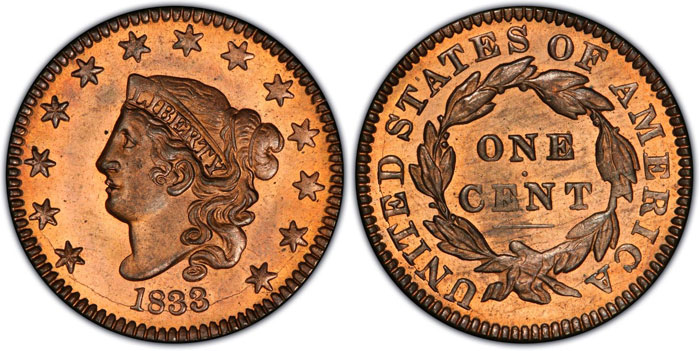 1853 PCGS Proof 64 Brown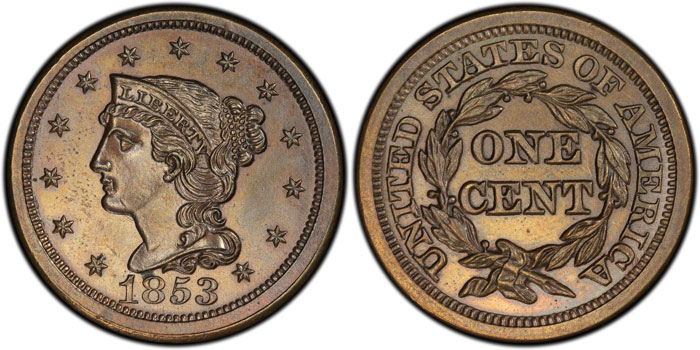 For a complete list, please feel free to contact John Brush at DLRC at john@davidlawrence.com or Mike Printz at HJBLTD at mdprintz@hjbltd.com. DLRC and Dell Loy Hansen are looking forward to exhibiting parts if the overall collection, including highlights from the ESM Collection of Proof Half and Large Cents at several national shows in the near future as part of the holdings of the Hansen Collection.

ABOUT DAVID LAWRENCE RARE COINS
David Lawrence Rare Coins was founded in 1979 by David Lawrence Feigenbaum in a spare bedroom. A passionate collector his entire life, Feigenbaum made the jump to dealing when his collecting desires surpassed his limited professor's budget. After David passed away from a long battle with ALS (Lou Gehrig's Disease), David's son John Feigenbaum took the reins and oversaw the company's growth until 2015. In August of 2015, John Feigenbaum became the Publisher of the CDN Publishing and John Brush teamed with collector, Dell Loy Hansen, to carry on the tradition of DLRC.
Mr. Brush directs the company with the help of an extremely dedicated staff of 20 employees. The management team has a cumulative total of over 80 years with the company while DLRC's numismatic team offers 100+ years of experience. They are deeply passionate about all aspects of coin collecting. Whether the coin is worth $5 or $5 million, they are here to serve the collector with the best quality, service, and price possible. Brush and the DLRC staff are also equally focused on bringing the latest technological advances to the hobby.
The company has handled many legendary rarities of United States numismatics including the finest certified1796 No Pole Liberty Cap Half Cent, three examples of the1894-S Barber Dime, a gem1876-CC Twenty Cent Piece, the finest known1901-S Barber Quarter,1884 and 1885 Proof Trade Dollars, four of the 12 known 1870-S Seated Dollars, the famous "Discovery of a Lifetime" 1854-S $5 Gold Half Eagle the historic1815 $5 Gold Half Eagle one of the two known1825/4 $5 Gold Half Eagle, and the Mickley-Hawn-Queller 1804 Proof Draped Bust Dollar. DLRC also helped to assemble and then sell the $25 million Richmond Collection at three public auctions hosted in New York City and Baltimore, Maryland and are the curators of the All-Time Greatest Collection of U.S. Coins, the D.L. Hansen Collection.
David Lawrence Rare Coins is an industry leader in the trading and auctioning of U.S. rare coins certified by PCGS, NGC, and CAC. DLRC holds weekly internet auctions and offers sellers the options of direct sale or consignment to auction. To work with David Lawrence or for any question as to how they can help your collection, please call 1-800-776-0560 or email coins@davidlawrence.com.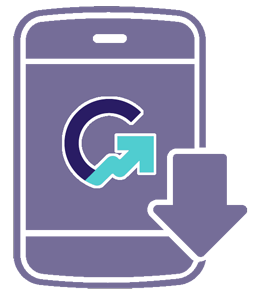 Download the Greysheet app for access to pricing, news, events and your subscriptions.
Subscribe Now.
Subscribe to Monthly Greysheet for the industry's most respected pricing and to read more articles just like this.
Visit these great CDN Sponsors
---