Palladium:

$1,592.50
$41.50
Bitcoin:

$22,886.16
$12.09
Ethereum:

$1,635.15
$8.15
Canadian Dollar:

$0.74
$0.01
DLRC's Super Sunday Sale is Truly Super -- Bidding Ends January 31, 2021
David Lawrence Rare Coins announces the Super Sunday Sale, featuring a wide variety of Gold Rarities and Selections from the D.L. Hansen Collection!
Virginia Beach, VA: David Lawrence Rare Coins (DLRC) is proud to announce the upcoming Super Sunday Sale, featuring a wide variety of Gold Rarities and more selections from the D.L. Hansen Collection, the Greatest Collection of U.S. Coins, in our upcoming Sunday Internet Auction #1154. The selection of gold rarities and pieces de-accessioned from the D.L. Hansen Collection are available for bidding, with lots closing between 8:00pm EST and 11:00pm EST on Sunday, January 31st. Showcasing DLRC's extend-a-bid feature, every coin will have 3 minutes added to its closing time with each bid placed in the closing 3 minutes, giving you the live auction experience from the comfort of your own home.
DLRC Super Sunday Featured Lots
The wide selection of gold rarities features over $1 million in high-end gold rarities that have been held in reserve for this auction event. Including several coins that are fresh from the grading services and new to the market, the highlights in this portion of the sale include the following pieces:
1856-D G$1 PCGS MS62+
1857-D G$1 NGC MS62
1834 Classic Head $2 1/2 NGC/CAC MS64 (OH)
1841-D $2 1/2 NGC AU55
1857-D $2 1/2 PCGS MS62
1875 $2 1/2 NGC AU55
1908 $2 1/2 PCGS/CAC MS66+
1846-O $5 PCGS MS62 (OGH)
1861-D $5 PCGS/CAC AU55
1862 $5 PCGS MS61
1862-S $5 PCGS MS61
1863 $5 PCGS MS60
1863-S $5 NGC AU53
1863-S $5 PCGS MS61
1874-CC $5 PCGS MS63
1797 Large Eagle $10 PCGS AU50
1846 $10 PCGS MS60
1861 $10 PCGS MS63+
1861-S $10 NGC/CAC AU55
1862 $10 PCGS/CAC AU58+
1863-S $10 PCGS XF45 ex: Simpson-Hall
1890-CC $10 PCGS/CAC MS62
1913 $10 PCGS/CAC MS65+
1861-S $20 PCGS/CAC MS62+
1864-S $20 PCGS/CAC MS62
1872-CC $20 PCGS AU55
The remainder of the sale features coins that have recently been de-accessioned from the D.L. Hansen Collection. In the latest iteration of sales from DLRC, these pieces were once part of the primary collection of Mr. Hansen, and the opportunity to own a piece of the Greatest Collection of U.S. Coins directly from the owner is a privilege that only DLRC is able to provide. These offerings are one of a kind and span several different series and interests, enabling collectors of all types, values, and levels to own a part of this historic feat.
Please be sure to check out these and other highlights in DLRC's Super Sunday Internet Auction, ending Sunday, January 31, 2021 beginning at 8:00 PM EST. For more information regarding the auction event or to place a bid, call 800-776-0560 or email at coins@davidlawrence.com.
ABOUT DAVID LAWRENCE RARE COINS
David Lawrence Rare Coins was founded in 1979 by David Lawrence Feigenbaum in a spare bedroom. A passionate collector his entire life, Feigenbaum made the jump to dealing when his collecting desires surpassed his limited professor's budget. After David passed away from a long battle with ALS (Lou Gehrig's Disease), David's son John Feigenbaum took the reins and oversaw the company's growth until 2015. In August of 2015, John Feigenbaum became the Publisher of the CDN Publishing and John Brush teamed with collector, Dell Loy Hansen, to carry on the tradition of DLRC.
Mr. Brush directs the company with the help of an extremely dedicated staff of 20 employees. The management team has a cumulative total of over 80 years with the company while DLRC's numismatic team offers 100+ years of experience. They are deeply passionate about all aspects of coin collecting. Whether the coin is worth $5 or $5 million, they are here to serve the collector with the best quality, service, and price possible. Brush and the DLRC staff are also equally focused on bringing the latest technological advances to the hobby.
The company has handled many legendary rarities of United States numismatics including the finest certified1796 No Pole Liberty Cap Half Cent, three examples of the1894-S Barber Dime, a gem1876-CC Twenty Cent Piece, the finest known1901-S Barber Quarter,1884 and 1885 Proof Trade Dollars, four of the 12 known 1870-S Seated Dollars, the famous "Discovery of a Lifetime" 1854-S $5 Gold Half Eagle the historic1815 $5 Gold Half Eagle one of the two known1825/4 $5 Gold Half Eagle, and the Mickley-Hawn-Queller 1804 Proof Draped Bust Dollar. DLRC also helped to assemble and then sell the $25 million Richmond Collection at three public auctions hosted in New York City and Baltimore, Maryland and are the curators of the All-Time Greatest Collection of U.S. Coins, the D.L. Hansen Collection.
David Lawrence Rare Coins is an industry leader in the trading and auctioning of U.S. rare coins certified by PCGS, NGC, and CAC. DLRC holds weekly internet auctions and offers sellers the options of direct sale or consignment to auction. To work with David Lawrence or for any question as to how they can help your collection, please call 1-800-776-0560 or email coins@davidlawrence.com .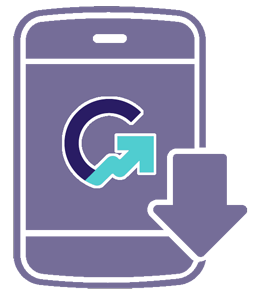 Download the Greysheet app for access to pricing, news, events and your subscriptions.
Subscribe Now.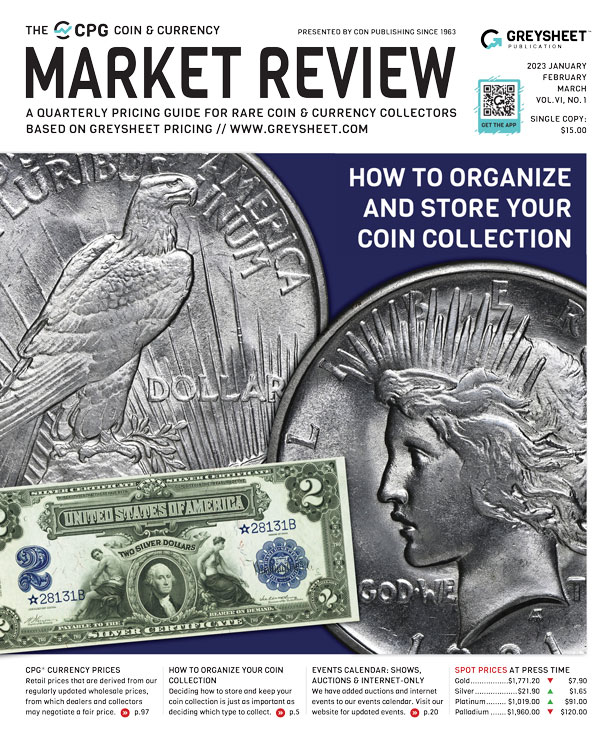 Subscribe to CPG© Coin & Currency Market Review for the industry's most respected pricing and to read more articles just like this.
Visit these great CDN Sponsors
---