Palladium:

$2,182.00
$30.00
Bitcoin:

$23,794.24
$142.37
Ethereum:

$1,877.16
$1.35
The Exciting & Unexpected Auction of Rollo Fox Set of Saint Gaudens Double Eagles
Numismatic researcher, Greg Reynolds, does a deep dive into the Rollo Fox set of Saint Gaudens double eagles sold by Heritage at the FUN show in January. Reynolds notes that the results were especially strong and surprising.
By far, the most exciting auction event over the last ten months was the sale of Rollo Fox's set of Saint Gaudens $20 gold coins (Double Eagles) by Heritage on Thursday, January 9, at the Orange County Convention Center in Orlando, Florida, during the winter FUN Convention. This was the first set of high quality Saint Gaudens Double Eagles ('Saints') to be publicly auctioned since Dr. Duckor's set was auctioned eight years earlier in January 2012, and the first set with a 1927-D Saint to be auctioned since "The Douglas Martin Collection" went 'on the block' in January 2014, also at a FUN Convention.
As there were more than fifty coins in Rollo Fox's set, it is not practical to discuss all of them in one review. The focus here is on condition rarities from the 1920s that brought newsworthy prices. Mintmarked dates in the 1920s were highlights of this auction and are particularly interesting to discuss for additional reasons.
A 'D' mintmark refers to the Denver Mint and an 'S' indicates that a coin was struck at the San Francisco Mint. A Saint without a mintmark was minted in Philadelphia.
While there were some good deals for buyers in the auction of Rollo's set, the 1922-S was not one of them. Rollo Fox's 1922-S was PCGS graded MS65+ and CAC approved. In this case, the price realized is much more important than the individual coin.
The PCGS price guide values a MS65+ 1922-S at $65,000. Rollo's 1922-S brought $90,000! This was one of the strongest and most surprising prices realized in the whole January 2020 FUN auction.
The combined total of grading assignments at PCGS and NGC for 1922-S Saints is over 2,250. Additionally, there are dozens of non-gradable 1922-S Saints around.
PCGS reports seventeen 1922-S Saints graded as MS65 and three, including this Fox Collection coin, graded as MS65+, along with two as MS66 and two more as MS66+. NGC reports thirteen as grading MS65 and three as MS66. CAC lists four at the MS65 level, including this coin, and two at the MS66 level. CAC experts ignore the plus aspect of plus grade assignments by PCGS and NGC.
In my view, the Rollo Fox 1922-S is not the best of the four that CAC has approved at the MS65 level. Should it have brought more than the CPG-CAC retail price estimate of $50,800?
Another astonishing price was realized for Rollo's 1923-D, $72,000! The 1923-D is the most common mintmarked Saint from the 1920s. More than 10,000 are extant. This 1923-D was the highest certified, however, PCGS graded MS67+ and CAC approved.
The CPG-CAC collector value estimate was $33,900. The PCGS price guide value is or was $37,500. I find these value estimates, however, to not be applicable to this specific coin. In the sale of Dr. Duckor's Saints in January 2012, a CAC approved MS67+ 1928 brought $54,625, which was a very strong price, but $40,000 would not then have been a very strong price. Over the past three years or so, my communications with wholesalers and retailers suggest that a CAC approved, PCGS or NGC certified MS-67+ Saint of any date would realistically be valued at more than $40,000 at the retail level. I am not implying that buyers should pay this much for each one; I am reporting upon market realities.
While the 1923-D is common, 1928 Saints are far more common overall and there are many more 1928s that have been certified in the MS67 grade range. In my estimation before the auction, a collector-price for Rollo's 1923-D would have been in the range of $45,000 and a very strong price would have been around $55,000 in the current market environment. The $72,000 result is a record for a 1923-D that may stand for a very long time.
While the 1923-D is the most common mintmarked Saint from the 1920s, the 1927-D is the rarest. Indeed, the 1927-D Double Eagle is the rarest regular issue U.S. coin that was struck in the twentieth century.
Seven different 1927 Denver Mint Saints have been graded by PCGS: Charlotte-Parrino-Morse (MS67), Eliasberg (MS66), 'Dallas Bank'-Simpson (MS66), Connecticut-Muller (MS66), McDougal (MS66), Duckor-Fox (MS65+), and Richmond-Bently (MS63). The Charlotte-Morse, Eliasberg and 'Dallas Bank' coins are definitely the finest three. The Connecticut-Muller, McDougal and Duckor-Fox coins have some very noticeable minor imperfections and are relatively more difficult to grade, though these three certainly constitute the second tier of collector-owned 1927-D Saints. The Richmond-Bently coin is in a distant third tier.
The PCGS ranking of the Duckor-Fox coin as the sixth finest, privately owned 1927-D is not controversial, though I contend that the Duckor-Fox and McDougal coins are very close in terms of overall quality, while the Connecticut-Muller 1927-D is clearly above them. The three 1927-D Saints in the Smithsonian and the one in the museum of the Connecticut State Library are beside the theme of this auction analysis. No other 1927-D Saints are currently known.
In January 2014, Heritage auctioned the Duckor 1927-D as part of "The Douglas Martin Collection," for $1,997,500. This result established an auction record for a 1927-D. The PCGS graded MS67 Charlotte-Morse coin realized $1,897,500 in the sale of the Philip Morse Collection during November 2005.
After the Richmond-Bently PCGS graded MS63 1927-D realized $1,292,500 in March 2014, the $1,997,500 result for the Duckor coin in January 2014 was much less likely to be viewed as a very strong outlier in retrospect. The Richmond-Bently coin never had a CAC sticker and was NGC graded as AU58 before November 1988.
On January 9, 2020, the Duckor-Fox 1927-D sold for $2,160,000. This amount is very close to the CPG-CAC value estimate for a CAC approved MS65 grade 1927-D, $2,117,500. Certainly, this is a collector-price rather than a dealer-price.
The Duckor-Fox 1927-D is a very attractive coin, the reverse especially so. Furthermore, collectors building complete sets of Saints generally seek coins that grade in the 65 to 67 range. The Duckor coin is the only gem 1927-D to have been publicly auctioned since the 'Connecticut Library'-Muller 1927-D realized $1,495,000 in January 2010, also at a FUN Convention.
The spotlight on the 1927-D may cause people to overlook the 1927-S. The Kutasi-Brahin-Fox 1927-S is one of my favorite coins in Rollo's set. Though nowhere near as rare as the 1927-D in absolute terms, the 1927-S is an important condition rarity and is considerably rare in all grades. I maintain that there are fewer than 250 in existence, likely less than 220. The population reports include some multiple counts of individual coins.
There are probably fewer than ten 1927-S Saints that truly merit grades in the MS65 to 67 range, gems. The Kutasi-Brahin-Fox 1927-S is PCGS graded MS66+ and CAC approved. In terms of current standards, the Kutasi-Brahin-Fox 1927-S really merits a 67 grade or its grade is at least in the gray area about the MS66 to 67 border. This was one of the greatest coins in Rollo Fox's set. The wonderful eye appeal, originality and technical strength of this coin results in it being extremely impressive overall.
This same 1927-S Saint realized $172,500 in January 2007, $184,000 in August 2007, $276,000 in January 2010, and $312,000 this year, nearly as much as the CAC approved, PCGS graded MS67 Duckor-Pogue 1927-S realized in January 2013, $340,750. The current $312,000 result for the Kutasi-Brahin-Fox 1927-S is just a little higher than the CPG-CAC retail estimate of $302,500. In the context of the respective quality and corresponding past prices of the other '27-S Saints that I have seen, this coin is a very good value, even for $312,000!
Although the 1925-S is not nearly as rare as the 1927-S in absolute terms, the 1925-S and the 1927-S are in the same category of rarity in the gem grade range. The Morse-Brahin-Fox 1925-S was PCGS graded MS65 and CAC approved. During November 2005, this same coin brought $86,250 in the Heritage sale of the Philip Morse Collection.
In January 2010, as part of Jay Brahin's consignment, this 1925-S realized $218,500, around two and a half times the price realized for the same coin in November 2005. On January 9, 2020, the Morse-Brahin-Fox 1925-S went for $288,000, a very strong price, well above the CPG-CAC retail level of $211,800, which I find to be fairly accurate.
The reverse of the Morse-Brahin-Fox 1925-S, if it could be graded by itself, would merit a MS66 rating. The whole coin has
minimal imperfections. The obverse has a dipped or lightly conserved appearance, though is still attractive. While no expert would doubt that this is a gem quality coin, I tend to prefer a rich, medium orange-gold color of the kind that often characterizes gem quality mintmarked Saints from the 1920s.
The Morse Collection had another 1925-S that is or was PCGS graded as MS67. In addition, the Duckor-Hansen and Kutasi-Bella 1925-S Saints along with two other coins were graded higher than MS65 by PCGS. It is relevant that the Duckor 1925-S was PCGS graded MS66 (sixty-six) and CAC approved when it realized $184,000 in January 2012. The $288,000 result in January 2020 for Morse-Brahin-Fox, CAC approved, PCGS graded MS65 (sixty-five) 1925-S is an extremely newsworthy price.
While the 1924-D, the 1925-S, the 1926-S and the 1927-S, all receive more attention, the 1926-D is far rarer than most pertinent collectors realize. Indeed, the 1926-D is very rare in all grades and is a bold condition rarity in gem grades. In my discussion in 2011 of Dr. Duckor's Saints, I criticized the estimate on PCGS CoinFacts that "487" 1926-D Saints survive, an estimate which is still posted by PCGS.

Although PCGS and NGC data added together indicates that 289 1926-D Saints have been graded, there do not exist even 275 different 1926-D Saints; maybe there are 235 around, including those that are non-gradable or in museums. CAC has approved just sixteen 1926-D Saints in all grades. It is interesting to compare the data for the 1926-D to the already mentioned 1922-S, for which PCGS and NGC have graded much more than 1,000 different coins and CAC has approved ninety in all grades.
PCGS has graded twenty-three 1926-D Saints as MS64, a total that probably includes duplicate submissions. Furthermore, PCGS has graded just this Rollo Fox 1926-D as MS64+, three as MS65, one as MS66 and one as MS66+. CAC has approved only two at the MS64 level, including the presently discussed Rollo Fox coin, and CAC has approved one 1926-D at the MS65 level.
This 1926-D was one of the most important coins in Rollo's set and is much more desirable than several of the coins that sold for more. Indeed, Rollo's 1926-D is much more attractive in actuality than it appears to be in published pictures.
In January 2010, a different 1926-D, the PCGS graded MS64 and CAC approved Muller Collection coin realized $83,375. The Muller coin was certified before PCGS assigned plus grades to any coin, and it might plausibly receive a MS64+ grade if resubmitted in 2020.
Rollo's 1926-D was earlier auctioned in August 2010 for $77,625, with the same PCGS MS64+ grade and a CAC sticker, though with a different PCGS serial number. The Charlotte-Kutasi-Brahin, PCGS graded MS-65 1926-D, with a CAC sticker, brought $253,000 in January 2010 and the Morse-Duckor, PCGS graded MS66+ 1926-D, with a CAC sticker, realized $402,500 in January 2012.
On January 9, 2020, Rollo's PCGS graded MS64+ 1926-D, with a CAC sticker, brought $55,200. This was the best value in the sale of Rollo Fox's set.
CAC reports just two 1924-D Saints at the MS65 level and zero at higher levels. The CAC total of two at the MS65 level, though, does not include the Brahin coin which was CAC approved at the MS65 level and upgraded to MS66 after it was auctioned for $138,000 in January 2010.
Before the auction, I was wondering whether there would be bidding war for Rollo's CAC approved, PCGS graded MS65+ 1924-D, as it so difficult to find a gem 1924-D. While the $93,000 result for Rollo's 1924-D is on target in the collector price range, this coin did not seem to generate as much excitement as several other Saints in Rollo's set. The $93,000 result is much higher than past auction results for non-CAC and/or non-plus, PCGS or NGC graded MS65 1924-D Saints, but it was expected to be so.
The Rollo Fox 1924-D has very few contact marks and hairlines. Indeed, this coin is very impressive from a technical standpoint. Rollo's 1924-D is close to meriting or does merit an MS66 grade. In my view, it is superior to the PCGS graded MS66, Carter-Morse-Duckor 1924-D that realized $138,000 in January 2012. Given the condition rarity of 1924-D Saints in gem grades, it is apparent that, if expert bidders in January 2012 were all that enthusiastic about the Carter-Morse-Duckor 1924-D, it would have then brought much more than $138,000, really a MS65 level price in 2012 for a coin that was certified as MS66.
The $93,000 result for Rollo's 1924-D is an excellent value in the context of market levels for gem quality, mintmarked Saints dating from 1924 to 1927. Is anyone expecting a better 1924-D to be available in the not too distant future?
In some ways, bidding for mintmarked Saints provides clues regarding participation in this auction by collectors who are assembling sets of gem quality Saints. Indisputably, such collectors were active and serious. Many coins brought collector-level prices rather than prices between wholesale and retail; the results were notably higher than moderate prices or Greysheet Bid prices. Most competing dealers acquired zero Saints in Rollo's set.
For quite a few lots, there were intense bidding contests. A few impressive coins, though, brought prices that were less than strong, and were good deals for collectors. While there were a small number of bargains, there were even more coins that realized extremely strong prices, well above market levels.
For decades, I have been analyzing auctions of rare date Saints. The sale of Rollo's set was certainly successful. There was much enthusiasm and energy in the auction room. For the most part, prices were strong to very strong.
Copyright 2020 Greg Reynolds
Insightful10@gmail.com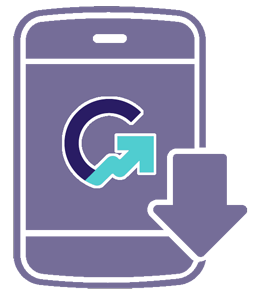 Download the Greysheet app for access to pricing, news, events and your subscriptions.
Visit these great CDN Sponsors
Greg Reynolds is a professional numismatic researcher and writer. He can reached via email at
Insightful10@gmail.com
.
---