SEARCH BY CATEGORY
OR PUBLICATION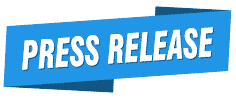 Gem 1804 Dollar Highlights Stacks-Bowers Pogue V Sale
Published on February 1, 2017
Stacks-Bowers has posted the lots for the final installment of the Pogue collection online. Bidding is now open at their web site for this fifth installment of the stor
Stacks-Bowers has posted the lots for the final installment of the Pogue collection online. Bidding is now open at their web site for this fifth installment of the storied collection.
There are 232 lots in this sale, all but 45 of which are half cents and large cents. There are 17 superb Bust dollar examples in the sale, including the famous Dexter, Class I 1804 dollar. Graded Proof-65 by PCGS this coin has been off the market since 2000 and estimated in the $3-$5 million dollar range.
Visit these great CDN Sponsors
Leave a comment
Please sign in or register to leave a comment.
Your identity will be restricted to first name/last initial, or a user ID you create.
Comment