Palladium:

$1,592.50
$41.50
Bitcoin:

$22,886.16
$12.09
Ethereum:

$1,635.15
$8.15
Canadian Dollar:

$0.74
$0.01
Gotta Have These Coins Now!
These Coins Are Tempting Collectors & Investors — Here's Why!
Editor's Note: This article was previously published in COINage magazine
Have you ever walked into a coin shop or clicked on a coin dealer website and just felt like you had to buy a certain coin right then and there? It seems most coin collectors at one time or another feel an overwhelming desire to purchase this or that piece at a certain time, either because the price was right or the item had languished unfulfilled on a want list for months, even years, and lo – the opportunity to purchase the coin finally presented itself.
While we all have certain coins itching at us, there are several pieces that for one reason or another you really must buy now. In some cases, the coins profiled in this article have come down in price after falling from esoteric highs; those pieces may now be poised for a rebound but are presently still affordable. Other pieces mentioned here offer other unique advantages that may be best realized if you strike now, while the iron is hot.
The coin market is always changing, but as we barrel headlong into mid 2019, some intriguing trends are taking shape. Jumping aboard those coin-collecting A-Trains before they leave their stations or capitalizing on those numismatic Rip Van Winkles who are beginning to stir in their sleep is how collectors – especially those who enjoy making hot buys – can really make 2019 a year of good fortune.
So, what are those "gotta have" coins? Why is now the time to buy these specific coins? And what does their pricing performance suggest about the future? Here's a look at some of the coins you should move to the top of your wish list right away…
Peace Dollars
With the exception of "pennies" and quarters, silver dollars are easily among the most popular, widely collected US coins. Their broad appeal can be explained by their silver content, their heft, history, scarcity, and long-running prominence in pop-culture circles, including countless references to these large silver coins in movies and television shows. To be certain, the Morgan dollar, struck from 1878 through 1921, enjoys the majority of this attention, in part because of their actual and romanticized connections to the Old West.
Meanwhile, the Peace dollar, which replaced the 19th-century "Liberty Head" dollar designed by George T. Morgan, has mostly taken a backseat to the Morgan dollar. But Peace dollars have many excellent things going for them, including a significant upcoming anniversary that many numismatists and major promotors are sure to soon recognize.
The Peace dollar, designed by Italian immigrant Anthony de Francisci and released in the waning days of 1921, will be marking a century of existence in 2021. With their centennial anniversary only a couple years away, these large silver coins are poised to receive more attention from the numismatic community than they have seen in many years. Though, these questions remain: will their time in the limelight be a flash in the pan spurred by the centennial-themed marketing blitz sure to come from major coin dealers? Or, will Peace dollars enjoy a sustained and organic boost from new collectors who stay with series long beyond the 100th anniversary in 2021?
Time will tell, but there are many reasons to believe Peace dollars will see a long-term bump in popularity because of the upcoming anniversary. The numismatic community will receive a mass memo on how and why Peace dollars came to be. They were conceived just after World War I ended in 1918 and are traced to Frank Duffield, whose article published in the November 1918 issue of The Numismatist called for a victory coin "issued in such quantities that it will never become rare." In August 1920, noted numismatic scholar Farran Zerbe read a letter before the American Numismatic Association convention calling for new silver dollars struck "in commemoration of victory and peace."
The first Peace dollars rolled off presses at the Philadelphia Mint on December 28, 1921 and 1,006,473 pieces were struck with the 1921 date. All of these silver dollars were issued in a high-relief motif and today are desirable among collectors. In 1922, regular-issue Peace dollars were struck in a significantly lower relief, resulting in a flatter design that has led some enthusiasts to regard the 1921 Peace dollars and the lower-relief versions that came after as two distinct subtypes. Issues struck from 1922 through 1926 are the most common of the series, which ran until 1935. Pieces struck during the late 1920s through the 1930s represent the scarcest subset of Peace dollars, with four issues coming in with mintages of under 1 million apiece. These include the 1927 (848,000 struck), 1927-S (866,000), 1928 (360,649), and 1934 (954,057).
In terms of price and availability, the 1928-S serves as the conditional series key, with MS-65 specimens retailing for $18,800 according to data on dealer-to-dealer trades as listed in The Monthly Greysheet. Meanwhile, the Philly-struck 1928 dollar – the lowest-mintage regular-strike issue in the series, trades in MS-65 for around $3,500. Meanwhile, the most common issues from the mid 1920s sell for between $100 and $125 in MS-65. Finally, the high-relief representatives from 1921 realize approximately $1,750 in MS-65.
Though there are several high-priced issues, the Peace dollar is not a particularly large series. Just 24 issues are needed to complete the entire run of regular issues, and there are a few dozen significant "VAM" die varieties as cataloged by numismatists Leroy C. Allen and A. George Mallis (whose surname initials create the popular "VAM" acronym). And while the series may lack the complexity of its predecessor, the Morgan dollar, which entails 97 basic date-and-mintmark combinations and several hundred popular VAM varieties, the Peace dollar series still manages to keep numismatists on their toes.
The ultra-rare 1922 high-relief matte proof has a handful of known survivors and as of late has most often traded for six-figure prices. Most recently, an MS-64 specimen certified by the Professional Coin Grading Service (PCGS) marked as a superior-quality specimen by the Certified Acceptance Corporation (CAC) took $158,625 in an April 2017 Heritage Auctions sale. Then there's the elusive 1964-D Peace dollar, which saw 316,076 trial pieces struck in May 1965. All were reportedly melted and none are known to exist. Any survivors are illegal for private citizens to own.
Peace dollars represent tantalizing territory for numismatists wanting to pursue a shorter-run silver dollar series that is both obtainable yet offers financially challenging opportunities for deep-pocketed collectors. And with the series soon to enjoy 15 more minutes of fame in 2021, hobbyists who are interested in either building a new Peace dollar collection or upgrading an existing set may consider getting ahead of the game before (even) heavier promotion and a potential new wave of collectors beget subsequent price hikes.
And here's another thought: what happens to the popularity of traditional Peace dollars if the powers that be at the United States Mint pull off a special retread perhaps in time for the coin's centennial in 2021? As we've seen in recent years from the US Mint, this certainly isn't out of the realm of possibility. Consider the success of James Earl Fraser's American bison design from Buffalo nickel (1913-1938) re-released in the form of gold bullion coins beginning in 2006. We also can't forget the 2009 Ultra High Relief 24-karat one-ounce gold coin reprising the $20 Saint-Gaudens double eagle – these pieces are still popular with collectors and investors a decade on. Then there is the trio of 2016-dated gold coins featuring faithful reproductions of the Standing Liberty quarter by Hermon MacNeil as well as the Mercury dime and Walking Liberty half dollar by Adolph Weinman. Wouldn't a newly minted 2021 Peace dollar follow suit pretty nicely? It might just be in the cards… And the original Peace dollar series would certainly come up deuces in that scenario.
Generic Pre-1933 Gold Coins
Have you checked the numismatic premiums on common pre-1933 gold coins lately? If you haven't, you better give these coins a second look. Softening demand for classic gold coins, strengthening popularity of modern bullion coins from the United States and abroad, and a flood of high-end $20 Saint-Gaudens double eagles and other gold denominations from Europe and elsewhere have pushed prices on many pre-1933 gold coins to historic lows.
How low are their numismatic premiums over spot now? According to the most recent Greysheet report, premiums have dropped from double, even triple or more, over relative spot prices some 20 years ago versus today, when one can purchase $10 eagles and $20 double eagles for just a hair over spot. Consider, for example, the prices of pre-1933 gold issues listed in an issue of Greysheet from November 1998, when gold was about $290 per ounce. Bid prices (a wholesale amount paid by dealers) for typical MS-60 Saint-Gaudens $20s were $510, representing an approximately 80% numismatic premium over the coin's intrinsic value. Meanwhile, $10 Indian eagles were listed with bid prices of $360, or approximately 155% over the spot price for that coin. At the same time, $2.50 and $5 Indians were bidding at $185 and $250 respectively. Those figures represent premiums of about 425% for the quarter eagle and 350% for the half eagle.
My, how things have changed! With gold prices hovering around $1,260 per ounce as of press time (more than three times the price of gold in 1998), Greysheet is listing generic MS-60 Saint-Gaudens $20 at a bid price of $1,255, or less than $30 above the press-time spot price of $1,227 for the double eagle. By the way, many coin dealers are flipping those same uncirculated generic $20s to retail customers for only $15 to $30 above bid prices. That represents a numismatic premium of barely 5% to 10% on "common" $20 double eagles.
Premiums are also ridiculously low on the smaller-denomination generic pre-1933 gold coins. Generic MS-60 Indian $10 eagles trade between dealers for around $660 apiece and hit retail circles under $880. Granted, gram-over-gram for gold that's a larger numismatic premium than are registering for double eagles. But numismatic premiums of 30% to 40% over spot beats the 150% or higher padding paid by collectors two decades ago for the same coins. Indian $2.50s and $5s are trading in the wholesale market for about $270 and $380 in MS-60 and retail for approximately $365 and $495, respectively. Yet, even with premiums ranging anywhere from about 75% to 150% over spot, prices for these small gold coins today are relative bargains as compared to 20 years ago.
The takeaway? You can now buy classic pre-1933 gold coins for roughly the same price over spot as you could purchase similarly sized American Gold Eagles and other modern bullion gold coins. But the real steals of the day are the pre-1933 gold coins, because while modern gold coins are minted in huge numbers and produced to necessary quantities to meet current demands, there is but a finite supply of pre-'33 gold coins. Don't let mintage numbers fool you. Mass-melting of pre-1933 gold coins over the past decades has made many once-common pre-1933 gold coins truly scarce. In reality, all pre-1933 gold coins are scarce in an absolute sense – even the generic circulated specimens that trade for pennies above melt.
What's more, a collector can now reasonably expect to assemble a 4-piece 20th-century denomination type set of gold coins, which could include the beautiful gold coins of Bela Lyon Pratt (who designed the $2.50 and $5 Indians) and Augustus Saint-Gaudens (the sculptor behind the $10 Indian and eponymous $20 "Saint"), for less than $3,500. Premiums may be low for now, but one might not want to sit out the bargains too long.
You might decide to take advantage of the historically low prices and, instead of pursuing "raw" pieces will opt for slabbed pre-1933 gold coins certified by PCGS or Numismatic Guaranty Corporation (NGC). Either way, buyers appear to be in a winning position, for now at least. Surely, as more collectors who once thought they couldn't afford to collect gold coins now find themselves in a buyer's market, increasing demand on these scarce, classic gold coins may push premiums back up again.
Classic Commemorative Coins (1892-1954)
There was a time in the late 1980s when certified classic commemorative coins were the golden children of the numismatic investment portfolio. Back when third-party certification was a newfangled concept and Wall Street types began pouring their money into slabbed, gem-graded coins via mainly sight-unseen transactions, commems were all the rage. And it's not hard to see why – they were (and remain) novel coins that few "outsiders" know about, offer many intriguing designs, carry vintage appeal, and – in the late 1980s – still boasted low population figures, as relatively few had yet been submitted for grading.
By the end of 1989, most of the then-recently arrived speculators had left the coin market and, as a result of their departure, prices on those "investment coins" collapsed. Commemorative coins suffered particularly hard, with prices for virtually all of the classic silver and gold commemorative coins struck from 1892 through 1954 showing major losses over the last 30 years. Referencing Greysheet pricing data, most have fallen in price between 50% and 75%, and some have fallen by as much as – and even more than – 90% since 1989.
What's going to happen? Could prices possibly fall to 99% of their 1989 levels? With the exception of bullion-related considerations as they relate to coin prices, of course anything is possible. But it's pretty difficult to see a scenario in which scarce uncirculated commemoratives half dollars are trading at $10, $20 or $30 apiece, even in the depressed marketplace setting of early commems. This leaves hobbyists in an excellent position to add classic commemorative coins to their collections. Sure, nobody can say whether or not commemorative coin prices have finally bottomed out. But numismatists have a chance to add some incredible gem-quality commems for prices that are but a tiny fraction of their 1989 highs.
Consider the historic price performance of the 1922 Grant Memorial with Star, 1928 Hawaiian, and 1935 Spanish Trail. They represent among the scarcest commemorative halves of the "early" era, with small surviving populations of fewer than 10,000 each. Greysheet pricing from May 1989, when the late '80s coin market was at its climax, shows MS-65 1922 Grant Memorial with Star halves trading at wholesale levels of $21,000. Today, that same coin trades hands for about $3,500. Prices for 1928 Hawaiian half dollars in MS-65 have also tumbled, from $15,000 in May of 1989 to $3,000 today. As for that 1935 Spanish Trail half? It's yet another casualty of the coin market crash, having fallen from $2,600 in 1989 to just $960 today. Other commems have also shown similar declines.
Those who wish to take advantage of the situation and begin building a nice collection of classic commemorative coins – perhaps even a registry set – have plenty of options out there, in terms of selection and potential set objectives. With more than 150 issues consisting mostly of half dollars but also encompassing a quarter dollar, silver dollar, and a motley crew of gold types ranging from gold dollars to $50 gold pieces, the range of classic commemorative coins offers something for just about every collector in every income bracket.
Now is the time to jump in on classic commemorative coins – while prices are at or at least close to the bottom and you can still pick some of the nicest pieces, with little competition from other collectors, for a proverbial song. By far the best pieces are low-population, high-grade encapsulated coins with a seal of approval from CAC, the third-party coin evaluation firm that applies green and gold bean-shaped stickers on slabbed coins representing the best quality for their labeled grade. Regardless of where the market goes for classic commemorative coins in the future, crème-de-la-crème pieces in better grades will always prove more satisfying to the collector, perform better in the marketplace, and offer the best potential for a strong return on your investment.
Reviewing Best-Buying Strategies
Ultimately, the coins you simply "gotta have" are the ones you simply can't, as a numismatist, live without. They may include some of the coins listed in this article, along with many pieces other that may or may not necessarily be the best buy from the investment standpoint but otherwise have a grip on your heartstrings.
Consider, for example, that die-hard Lincoln cent enthusiasts yearn for the 1909-S VDB, 1922 plain, or 1955 doubled die cents – three coins that have seen some decreases in recent years. Nonetheless, these are solid key-date coins that enjoy perennial attention from advanced collectors and novices alike. Meanwhile, a Mercury dime collector can't complete a collection without the famous "must-have" 1916-D key date. And what early American type coin collection is complete without a Flowing Hair large cent, Draped Bust dollar, or Capped Bust $10 gold eagle?
Whatever coins you simply must add to your collection, don't shortchange yourself on quality. While you should buy the coin and not the holder, collectors can protect themselves from damaged coins and counterfeits by insisting on nice-quality coins certified by PCGS and NGC. Doing so will help you be a confident numismatic consumer who can feel good about the coins you're adding to your collection.
And, while you're at it, do yourself a favor and spring for CAC-approved coins whenever possible. CAC coins are among the best of the best available. CAC coins deservedly earn premiums over regular, non-CAC specimens and usually reward owners with handsome paydays when the time comes to sell. At the end of the day, the best "gotta-have" coins aren't run-of-the-mill specimens, but rather extraordinary coins you'll be proud to own.
A coin with excellent eye appeal is attractive under any marketplace conditions. So, buy the nicest coins you can afford, and be sure to buy the coins you love. Whether you're going after a sleeper series such as Jefferson nickels or Roosevelt dimes, those which offer ripe opportunities for new life or potential financial gain like the series profiled in this article, or choosing a numismatic path less taken by working on a complete set of silver three-cent pieces or Liberty Seated half dimes, the collector wins when he or she is truly passionate about their numismatic pursuits. Whatever numismatic adventures you embark upon, may your avenues of choice lead you to many exciting coins you simply "gotta have."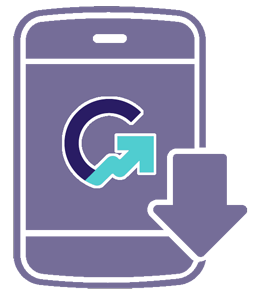 Download the Greysheet app for access to pricing, news, events and your subscriptions.
Subscribe Now.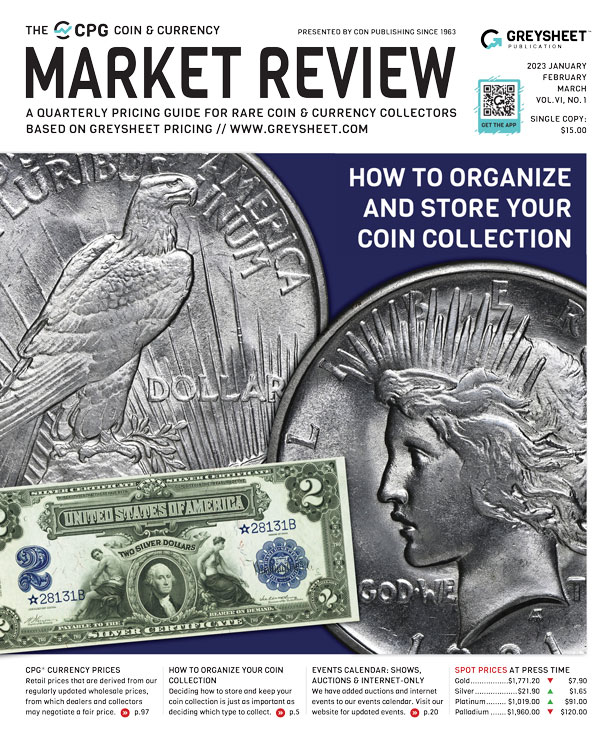 Subscribe to CPG© Coin & Currency Market Review for the industry's most respected pricing and to read more articles just like this.
Visit these great CDN Sponsors
---