Bitcoin:

$23,246.51
$123.19
Ethereum:

$1,604.84
$5.33
GREYSHEET: BLUE MOON 2 LEADS BALTIMORE SHOW ACTIVITY
When part one of the Blue Moon collection was sold by Stacks' Bowers back in March it created quite a buzz in the market, as it was filled with coins which had been off
When part one of the Blue Moon collection was sold by Stacks' Bowers back in March it created quite a buzz in the market, as it was filled with coins which had been off the market for some time. This week part two of the collection, consisting of 512 lots, goes through the auction ring today as this article is being written, at the same venue in conjunction with the Whitman Baltimore Expo. While part two does not contain some of the same degree of blockbuster coins of part one (early proof type and early dollars), it does include near-complete date runs of many collector series including Barber dimes and quarters, Indian Head and Lincoln cents, Mercury dimes, Standing Liberty quarters, and Walkers. Solid examples of many key dates across these series will be sold, such as a PCGS/CAC MS64RB 1877 cent, a gem 1885 nickel, a PCGS MS64+ 1895-O dime, and a stellar PCGS/ CAC MS65+FB 1916-D dime.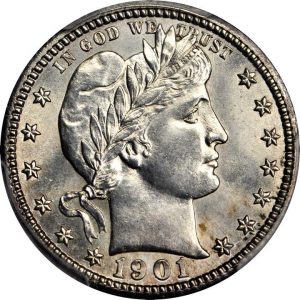 There is an example of the always popular 1901-S quarter to be offered, graded PCGS MS63, and two lots later comes a very attractive 1902-O graded PCGS/CAC MS66+. Barber quarters would not be complete with a 1913-S, with the Blue Moon specimen certified PCGS MS63+. One of the final major sections of the collection is Walking Liberty halves. Over the past two years, when fresh collections of these coins have appeared at auction they have performed well, examples being the Lane and McClure collections. The Blue Moon holding has a nice selection of uncirculated pieces, chief among them being a gem 1919, an NGC/ CAC MS63 1919-D, a gem 1920-S, and a PCGS/CAC 1921. The 1921- D and 1921-S are both uncirculated details coins. Lastly, a solid selection of nicely toned—mostly proof—Liberty Seated half dimes are available.
THIS WEEK'S MARKET
Quarterly I:
Pricing updates for half cents, large cents, half dimes, and Liberty Seated quarters make up the majority of the updates for the July Q1 issue. We have also added pricing for AU58 early bust dimes (1794-1805).
Monthly Supplement:
We have pricing updates to virtually every series covered in the Monthly, which reflects recent transactions. 20th Century gold shows a fair amount of plus signs, excepting generics, which have been negatively affected by the spot gold price. Of particular interest to readers is that we have added a tremendous amount of online-only pricing in these series. By visiting www.greysheet.com/coin-prices readers can view CPG (retail) and wholesale pricing (subscribers only) for numerous series in grades such as XF45, AU58, and MS62. This is especially helpful for series such as Buffalo Nickels, Barber coinage, and Standing Liberty quarters. We welcome feedback to this additional pricing at editor@greysheet.com.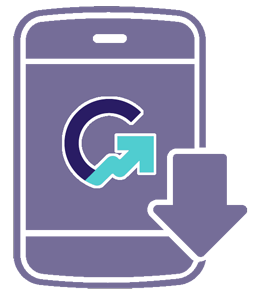 Download the Greysheet app for access to pricing, news, events and your subscriptions.
Subscribe Now.
Subscribe to Monthly Greysheet for the industry's most respected pricing and to read more articles just like this.
Visit these great CDN Sponsors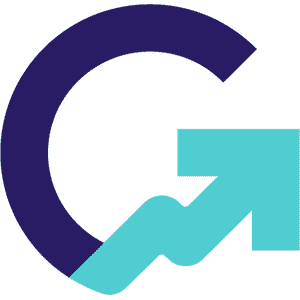 The trusted name in numismatic pricing since 1963, CDN Publishing is home to important industry reference and price guides, including the Greysheet, Greensheet, CPG Rare Coin Market Review, and the CAC Rare Coin Market Review, and the Banknote Book. Located in Virginia Beach, you can find out more at www.greysheet.com, or call 757-655-1056.
---