Palladium:

$1,372.00
$38.00
Bitcoin:

$27,088.47
$587.53
Ethereum:

$1,874.82
$20.15
Canadian Dollar:

$0.74
$0.01
Greysheet: BREXIT VOTE KEEPS METALS PRICES JITTERY
As we publish this week's newsletter, the world is bracing for the Brexit vote in England. Voters appear mixed while economists and business leaders are deeply co
As we publish this week's newsletter, the world is bracing for the Brexit vote in England. Voters appear mixed while economists and business leaders are deeply concerned that a British exit from the EU will spell disaster for the economies of both England and the EU nations. American financiers are also nervous about the impact of the Brexit on the impact to the US market and gold traders seem a bit jittery this week. Time will tell, but you can be certain that the metals will reflect this anxiety.
THIS WEEKS MARKET
This week we cover the July Monthly Supplement & Quarterly I editions, both published separately and included with the Greysheet subscription.
GREYSHEET
Gold Type: Gold's volatile spot price has impacted bidding on generic gold type as market makers seek to limit their exposure.
Peace Dollars: Some positive activity seen in this series this week.
Modern Commems: Higher bids for the fractional gold Buffalo coins and a few $5 gold commems can be found this week.
MONTHLY SUPPLEMENT
20th Century Gold: Most price changes here following the market, however we note a few significant bid increases from CAC on dated $10 Indians on CoinPlex.
Lincoln Cents: Important activity is worth noting for this series in the very choice and gem Red grades. Increasing population figures and softer auction results have combined to pull down this market.
Barber Dimes, Quarters, & Halves: These three series get an extensive review. In dimes, many better dates and gem example see increased prices. Quarters are more mixed, as later-date mint state coins have been trending lower and seem to be plentiful in
the market. Mint state Barber halves appear to be amongst the best buys at today's levels, as the type coin price is as affordable as ever. Proofs of all three denominations remain soft.
Washington Quarters: High-grade examples (MS66-67) are feeling price pressure with the notable exception of the 1932-P which is a standout auction performer in MS67. Levels for top coins are extremely attractive for the first time in over a decade.
QUARTERLY I
Capped Bust & Liberty Seated Dimes: This entire series has gotten an overhaul, with important updates dealers and collectors will want to carefully review prior to conducting upcoming transactions. Previously unpriced varieties have also been added.
Liberty Seated Quarters: The With Motto type of this series sees a wide swath of price increases, particularly in the late-date Philly keys.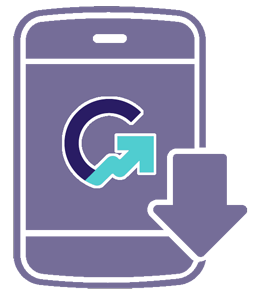 Download the Greysheet app for access to pricing, news, events and your subscriptions.
Subscribe Now.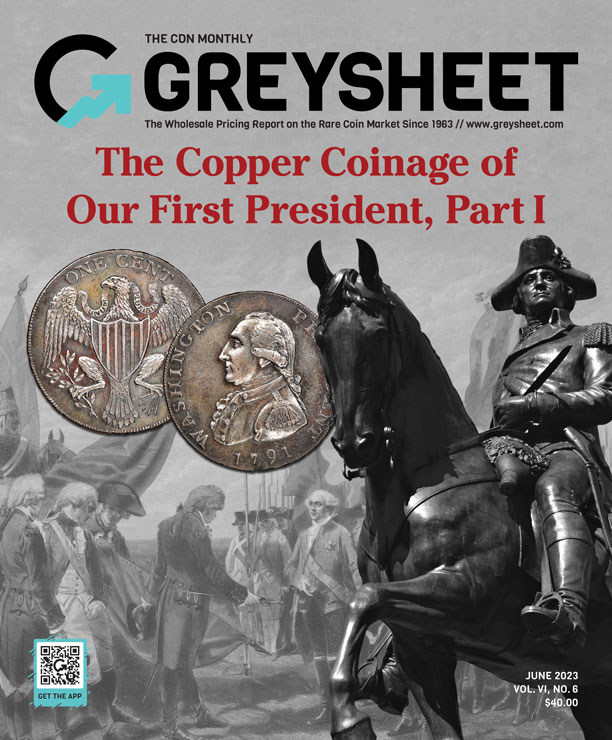 Subscribe to Monthly Greysheet for the industry's most respected pricing and to read more articles just like this.
Visit these great CDN Sponsors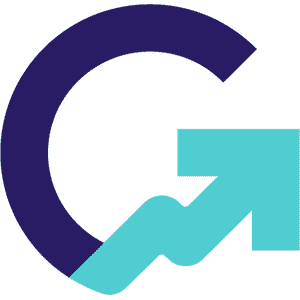 The trusted name in numismatic pricing since 1963, CDN Publishing is home to important industry reference and price guides, including the Greysheet, Greensheet, CPG Rare Coin Market Review, and the CAC Rare Coin Market Review, and the Banknote Book. Located in Virginia Beach, you can find out more at www.greysheet.com, or call 757-655-1056.
---